Description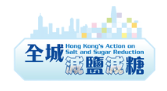 🚚  The fastest delivery time : 2-day delivery.
🐝  Supplier / Origin : Fung Heung Yuen Bakery Ltd / Kwai Chung
🔖  Certification : ISO 22000-2018 Certificate No. F063
Manufacturer: Fung Heung Yuen Bakery Limited

🌱  Producer introduction : 
Brand story-65 years of persistence
Fung Heung Yuen started in 1956, providing fresh bread to the neighbourhood on Carpenter Road in Jiucheng City, and won the monument. As the times change, the brand not only insists on making fresh products every day in Hong Kong, but also focuses on the health of the next generation.
Since 2013, we have been determined to reinvent the bread tradition, promote the concept of no additives, strictly select the materials, and refuse to add preservatives and non-color chemical additives to the bread, so that everyone can eat the pure bread The original flavor is also expected to provide healthier products for the next generation.
To provide consumers with soft and delicious bread, we also insist on not adding any preservatives and non-independent chemical additives. From raw materials to production and distribution to the use of water, there are very high requirements. I prefer the shelf life of the bread. Short, baked every day, and natural health should be the first priority.
🛍  Product Information :
FHY launching new recipe whole wheat square buns. Whole-wheat square buns are made from Japanese whole-grain powder, which has a strong wheat flavor and contains high-fiber dietary fiber and vitamin content, which is more nutritious than the original formula. We have been making bread without adding chemical materials and food coloring, and using long-term fermentation and high-quality materials to produce high-quality bread, we are convinced that it will become a more favorite product for customers.

Ingredients: Wheat Flour (cereals containing gluten), Water, Whole Wheat Flour (cereals containing gluten), Sugar, Shortening, Salt, Yeast, Flour Treatment agents (Vitamin C, Amylase, emulsifier E491) 
Choose high-quality Japanese flour and Italian sea salt.
Slowly bake at a low temperature to make the bread texture denser and the surface softer and moist.
Fully hand-made, no added preservatives, artificial colors and fragrances, bringing healthier and no added products to guests.
🔅Notes:

Storage Method: Please store in a cool and dry place
Produced in a factory where tree nut and their products are also handled

Note: It is recommended to finish eating within 2 days. If the bread cannot be finished, it is recommended to wrap the bread in a fresh-keeping bag and store it in an ice tray. Reheat it as you like before eating. If you want the bread to become more crispy, you can use a toaster or oven to heat it; if you just want to warm up, you can spray water on the surface of the bread and put it in the microwave for 30 seconds. The shelf life is about 2 weeks.
Use by (dd/mm/yy): See Packaging