Description
Hung Tai Fresh Fruit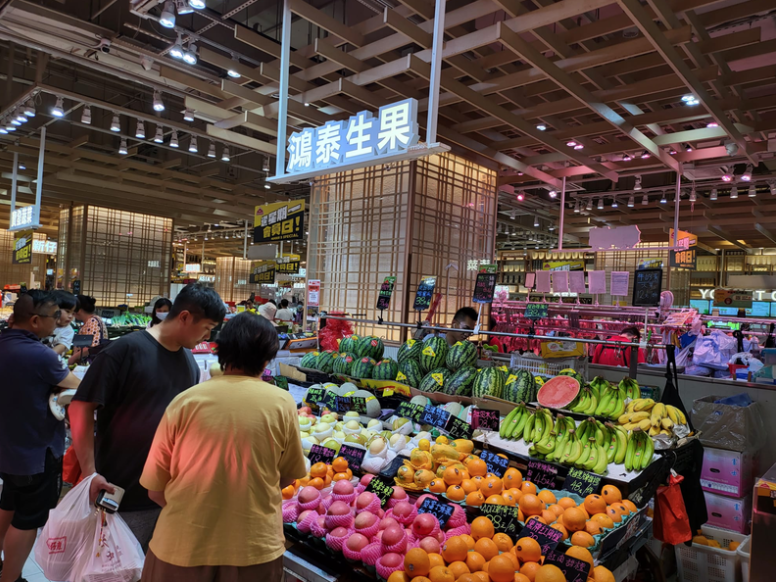 🚚 The Fastest Delivery Time : 2-3 day delivery.
🐝 Supplier / Place Of Origin:Hung Tai Fresh Fruit / USA

🌱 Producer Introduction:

Sunkist Growers, Incorporated is an American citrus growers' non-stock membership cooperative composed of 6,000 members from California and Arizona. It is currently headquartered in Valencia, California. Its sales in 1991 totaled $956 million. It is the largest fresh produce shipper in the United States.

Cheung Gor have worked as a chef in a hotel for many years, and I definitely have requirements for ingredients. In another runway, He engaged in fruit wholesale. In 2013, Cheung Gor just rented my own durian factory in Thailand. Winning the love of customers and scientists, there is a T Market in Tin Shui Wai that sells fruit directly and operates a neighborhood business.
🌱 Supplier Products:
🛍 Product Information (Main) (English):
Binomial Name:
Chinese Name:甜橙 | 臍橙
Other Names:Navel Oranges
Product Description:Navel oranges are not native to Taiwan. As early as 1820, the sweet oranges in the orchard of a Brazilian monastery had bud mutations, and navel oranges were born in the world. It is characterized by an undeveloped by-fruit at the top of the fruit's peel, resulting in a distinctive scar that resembles a human navel, hence the name navel orange. The whole fruit has no seeds, and its appearance is slightly larger than ordinary oranges. The average weight of each orange is about 300-350 grams, which is quite suitable for consumption.
Variety:Sweet orange is also classified as citrus, accounting for about 58.3% of the world's citrus production. It is the main cultivated species in Europe, America and Brazil. Except for some fresh food, most of them are mainly processed as juice. Sweet orange is divided into [sweet orange] (common orange) oranges), [navel oranges], [blood oranges], [sugar oranges], etc.
Taiwanese orange
Oranges are native to Xinhui County, Guangdong Province, and have a history of more than 250 years. Oranges are a general name, and they contain many strains. It was only cultivated in large quantities in the Jianan area. The Taiwan orange strain was originally recorded as "Xinhui Orange" by Professor Yuichiro Tanaka in Japan, and Professor Zhang Wencai of Huazhong Agricultural University in mainland China came to Taiwan for field observation and thought it might be "Xinhui Orange". The result of the comparison shows that the DNA types of the willow oranges in Taiwan are different from the Xinhui oranges and Mingliu oranges in the mainland, so it is impossible to determine whether they are Xinhui oranges or Mingliu oranges, and the appearance is not half-willow or small-leaved willow, whether it is dark willow Orange, still needs to be further explored.
navel orange
Fruit shape: Navel orange is an early-maturing sweet orange species, weighing 200-250 grams more than ordinary oranges, and because it has multiple fruits, a small fruit is born inside the top of the fruit, which often cracks and is navel-shaped, so it is called navel orange. The fruit color is orange-yellow to orange, the peel is thinner at the top of the fruit than the stem, the flesh is orange-yellow, soft and juicy, with a light aroma, sugar content 12~13Brix, acidity 0.5-0.8%, very good flavor, it is among fresh sweet oranges The best quality. Because the pollen of navel orange is not fermented and the ovules are not fermented, the common squeezed oranges are seedless. If other citrus varieties with pollen are planted in the garden, they can produce a few seeds and increase the fruiting rate.
Acidless orange , Sugar orange
Origin: Mutated from ordinary sweet oranges, the acid content is particularly low. Because old women who are afraid of acid like to eat them, they are also called grandma oranges. The current cultivars in Taiwan include [Succari] from Egypt and [Lima] from Brazil. 】
Fruit shape: spherical to oblate, soft flesh, high juice rate, very low acid content, which is about 1/5-l/10 of ordinary sweet oranges, so the sugar-acid ratio often reaches 80:1-100 when ripe: 1. The flavor is lighter, the seeds are more, larger than orange seeds, the embryo is white, and the average fruit weight is about 120-150 grams.
Pigmented orange or Blood orange
Origin: Because of its blood-red flesh, it is named blood orange. Taiwan's most popular [red meat orange] is native to China. The Taiwanese variety is the Moro variety introduced from Sicily, Italy.
Fruit shape: round, oval to oblate, with smooth skin. The skin and flesh are darker in red when cultivated at lower temperatures. The fruit is harvested later or stored at low temperature, which will easily deepen the color and darken the skin. Red, brix up to 12-13Brix, low acidity, with or without seeds, high juice rate, refreshing flavor.
Origin and period: December-January.
Supply Season:The main collection period is from November to April of the following year, and Hong Kong is available throughout the year.
Storage Method:
#Should Be / Avoided:
*Edible Compatibility:
Cooking Skills:
Notes:people taking medicine
Pomelo and grapefruit contain "furanocoumarins" (furanocoumarins, a group of natural organic compounds found in fruits and vegetables), which may interact with certain drugs and may cause serious adverse reactions. Therefore, it is best for people who are taking medicine Avoid eating pomelo.
Furocoumarins can inhibit a metabolic enzyme called "CYP3A4" in the human body. This enzyme mainly exists in the liver and small intestine. Since many drugs need to be metabolized and excreted by CYP3A4, once it is inhibited, it will affect the drug. Metabolism may cause the drug to stay in the blood for a longer time, causing the drug concentration in the blood to be too high, which will cause adverse reactions, serious and even drug poisoning. Special attention should be paid to the fact that its effect of inhibiting drug metabolism can last for several hours or even 2 to 3 days, and the occurrence of side effects cannot be completely avoided even if the medicine is taken at intervals.
women taking birth control pills
Studies in the United States have confirmed that pomelo will hinder the body's absorption of contraceptives, leading to the failure of contraceptives. If you are sexually active, are taking birth control pills and don't want to be a mother yet, it is best to avoid pomelo.
Therefore, it is recommended that people who are taking medications, especially those that:
Antihyperlipidemic drugs (atorvastatin, lovastatin, simvastatin), antihypertensive drugs (amlodipine, felodipine, nifedipine, verapamil), antiarrhythmic drugs (amiodarone, quinidine, dronedarone), sedative hypnotics (diazepam, midazolam, triazolam, buspirone), immunosuppression Drugs (cyclosporine), antiepileptic drugs (carbamazepine), anticoagulant drugs (warfarin), etc.
Dish:
🥗 Recipe (English Version):
Google Recipe 🔍 :

English CookPad 🍳 :

BBC Good Food 🥙 :