Description
Local Accredited Produce
🚚 The Fastest Delivery Time : 2-day delivery.
🐝 Supplier / Place Of Origin:FEDVMCS / Hong Kong
🔖 Certification: AFCD Accredited Farm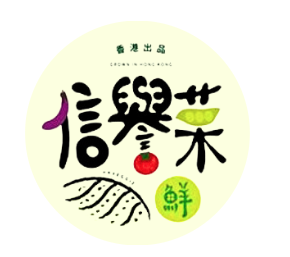 🌱 About the Producer / Supplier:
Organized by the Vegetable Federation and funded through the Agriculture, Fisheries and Conservation Department's "Sustainable Agricultural Development Fund", it aims to establish a truly local food brand and meet the general public's demand for high-quality vegetables.
By cooperating with vegetable production and marketing cooperatives to guide farmers in the production, selection and packaging of vegetables, we will improve the supply and quality of local vegetables. The vegetables supplied by participating farms have all obtained the qualifications of the "Reputable Farm Scheme" of the Agriculture, Fisheries and Conservation Department and the Vegetable Marketing Office.
The plan also sets up packaging centers at Tin Kwong Market, Kam Tin Vegetable Station in North District and the high-quality vegetable department of the Cheung Sha Wan Vegetable Management Office. The vegetables will be packaged with zip ties and other packaging marks before being shipped to retail outlets to facilitate the public to identify and purchase local fresh, high-quality vegetables. vegetables.

🌱 Supplier Products:
🛍 Product Information:
Binomial Name:Benincasa hispida (Thunb.) Cogn. var. chieh-qua How.
Chinese Name:節瓜
Other Names:Hairy Gourd
Product Description:It has a sweet taste and a neutral nature. It has the effects of diluting water, clearing away heat, promoting body fluids to expel heat, strengthening the spleen, and benefiting the large and small intestines. Chi qua contains carbohydrates, protein, vitamin B1, vitamin B2, vitamin C, choline, minerals such as phosphorus, calcium, iron and dietary fiber.
Chi qua is a variant of winter melon. The fruit is small, so it is also called small winter melon. It is mainly distributed in Guangzhou and Nanhai in Guangdong Province, and is also cultivated in Guangxi and Taiwan. It is also cultivated in places where overseas Chinese live in the Americas.
Chi qua is a vegetable often used by Cantonese people. It can be used to make soup at home, and it can be made into jade rings and Yao Zhufu for banquets.
Variety:The hairy gourd is still a cultivated variety of winter melon. The outside of the fruit is densely covered with thick bristles and the fruit is 15 to 25 cm long.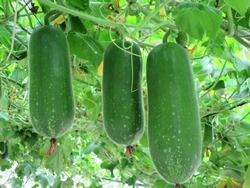 Hairy Gourd "Seven Stars"
Supply Season:The main production period is from May to October of the following year.
Storage Method:Store in a cool and ventilated place for 1 to 2 weeks.
Once heard that fuzzy melon is rarely found outside the Asian markets. If you do get it, try to consume it fresh and avoid storing it. The longer it is stored, the more its pleasant flavour will be lost.
#Should Be / Avoided:
Suitable: Chinese medicine believes that Fresh fuzzy melon is more "righteous". It is suitable for people with edema and fullness, beriberi, phlegm and asthma, heat and depression.
Bogey: Fresh fuzzy melon has a mild nature and flavor, and there is nothing to avoid.
Pregnant women can eat Fresh fuzzy melon

Nature: neutral
Five Flavors in TCM: sweet
Efficacy: diuretic and heat-clearing, promoting body fluid and dispelling heat, invigorating the spleen, benefiting the large and small intestine
Fresh fuzzy melon is rich in nutrients and contains carbohydrates, protein, vitamin A, vitamin B1, vitamin B2, vitamin C, riboflavin, fructose, carotene, and minerals such as phosphorus, calcium, and iron. Fresh fuzzy melon has the functions of clearing heat, clearing heat, detoxifying, diuretic, and reducing swelling. Mothers-to-be often eat it during pregnancy, which is beneficial to eliminate edema and balance nutrition.
*Edible Compatibility:
Proper: No literature reports
Disadvantages: There is no literature report.
Combine zucchini with yam (yam) that strengthens the spleen and kidneys, mussels with spleen and yang, and adzuki bean soup with diuretic, dehumidification and detoxification effects (pork, ribs, and tangerine peel can be added as a side). In the early summer days when the spleen is damp and spleen-suffering, Eating it has the therapeutic effects of strengthening the body, nourishing yang, strengthening the spleen and removing dampness.
Cooking Skills:The edible part is the fruit. Before cooking, rub off the skin of the fuzzy melon with a small knive lengthway, its hairy skin is too thin to be removed by a peeler. Then cut it into slices or cubes. Because of its mild flavour, the melon is usually stir fried with meat, shrimps, ginger and shallots.
Notes:Fresh fuzzy melon is also called hairy gourd, because its surface is covered with fluff, the improved varieties currently on the market have reduced and shorter fluff.
Dish:
Scalloped zucchini and preserved zucchini, zucchini and vermicelli stew.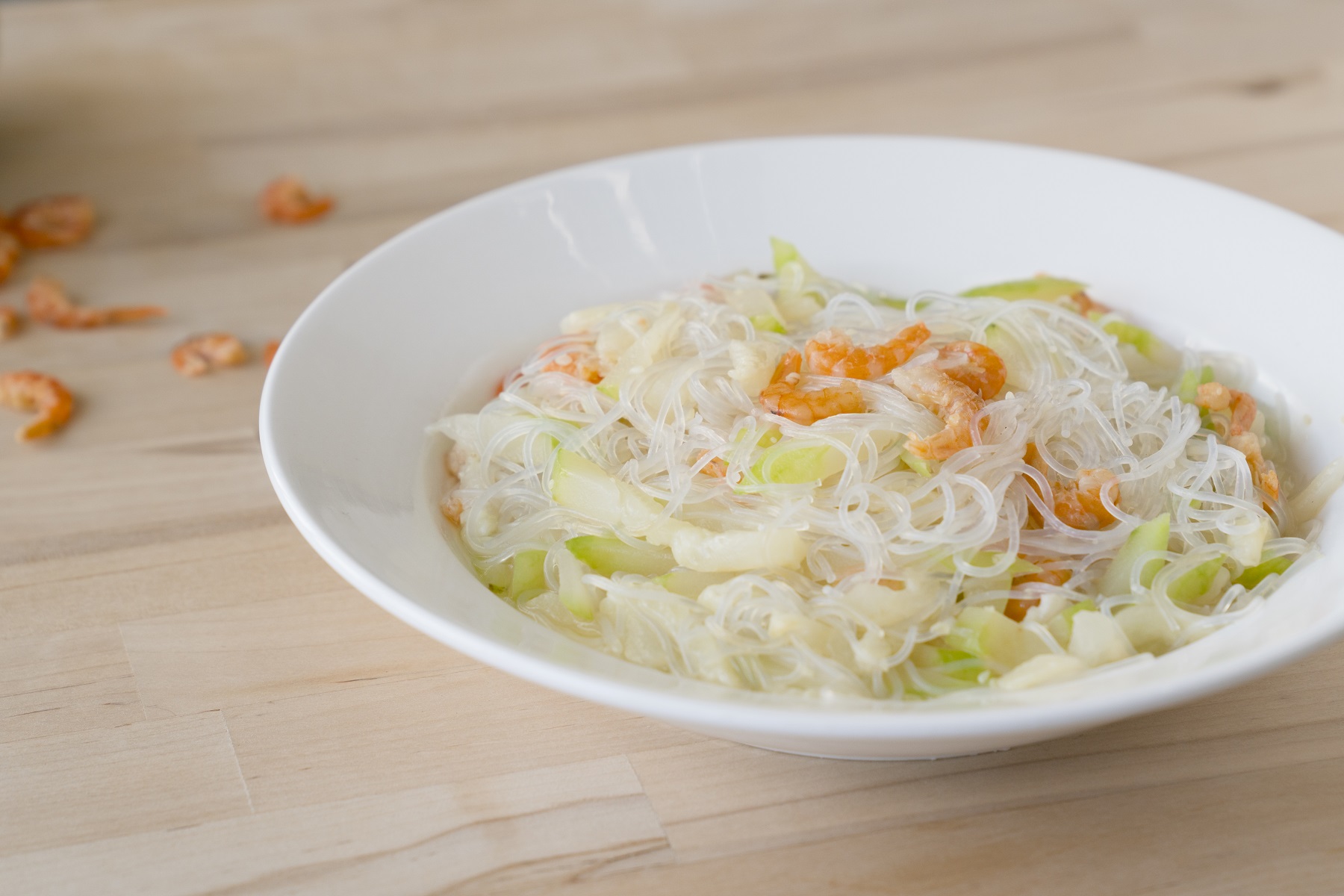 Shrimp vermicelli zucchini
Scallop and stewed zucchini
Pre -order once a week. The supply depends on the delivery situation, or it will be shipped separately.
🥗 Product Category (English): Hairy Gourd
Google Recipe 🔍 :

English CookPad 🍳 :

BBC Good Food 🥙 :

🔅 Remark:
☘️ Preserve vegetables
1. Leafy vegetables and softer vegetables, if packaged, should be placed in the cold box in the original package;
2. Organic Vegetables are more prone to spoilage if they have water droplets. Put the vegetables in a ventilated place to dry or wipe off the water vapor, then wrap the vegetables in slightly damp newspaper and put them in a plastic bag before refrigerating. ;
3. Organic vegetables do not use preservatives or special treatments. Vegetables are generally stored for three to five days. Some vegetables will decompose enzymes, so they should be eaten as soon as possible.
☘️ How to wash vegetables
Special attention: The dishes, especially small flowers and broccoli, are best soaked in the water to remove residual pesticides (this is organic farm, but will have, but not chemical, except to Re-generative Farm). It is recommended to use our vegetables and vegetables environmentally friendly cleaner
Dish Drops
for 3 to 5 minutes to eliminate residuals, sand and dust.
1. Wash vegetables before cooking to keep them fresh;
2. It is not advisable to soak the vegetables for too long, and they should be washed first and then cut to avoid the loss of vitamins;
3. Washing vegetables with dilute salt water or Dish Drop can easily remove vegetable insects;
4. Cut vegetables with a stainless steel knife to reduce vitamin loss;
5. Vegetable leaves contain a lot of nutrients, so you should avoid shredding, chopping or grinding the leaves;
6. Immediately after cutting, to avoid the loss of vitamins due to air oxidation.