Description
Hung Tai Fresh Fruit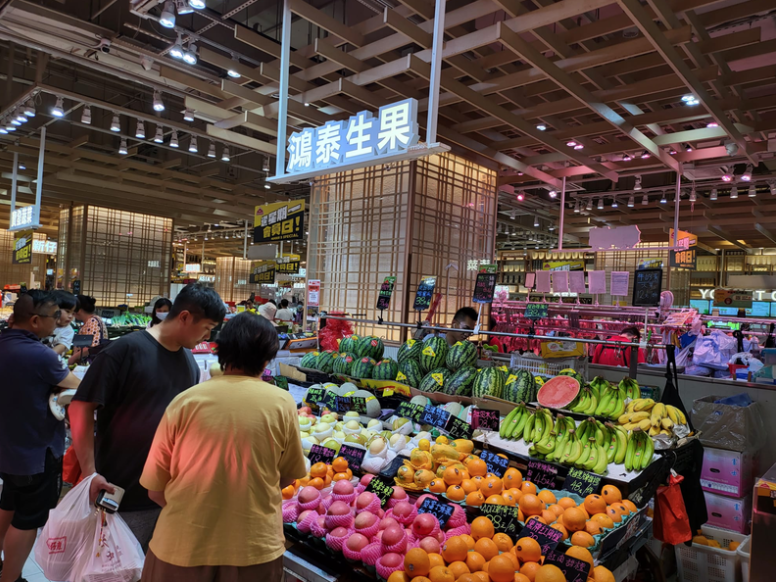 🚚 The Fastest Delivery Time : 2-3 day delivery.
🐝 Supplier / Place Of Origin:Hung Tai Fresh Fruit / China

🌱 Producer Introduction:
Cheung Gor have worked as a chef in a hotel for many years, and I definitely have requirements for ingredients. In another runway, He engaged in fruit wholesale. In 2013, Cheung Gor just rented my own durian factory in Thailand. Winning the love of customers and scientists, there is a T Market in Tin Shui Wai that sells fruit directly and operates a neighborhood business.
🌱 Supplier Products:
🛍 Product Information (Main) (English):
Binomial Name:Vitis vinifera
Chinese Name:青提子 | 青葡萄
Other Names:European Green Grape
Product Description:The most expensive grapes made from Riesling are late-harvest sweet wines. Delayed harvesting allows the grapes to achieve higher maturity and sweetness, and the taste is more intense.
Native to the Black Sea and Mediterranean coasts, distributed in Egypt, Syria, Iraq and Central Asia. It was introduced into China in the second century BC, mainly distributed in Xinjiang, Hotan, Yantai in Shandong, Zhangjiakou and Xuanhua in Hebei, and Dalian, Shenyang and Henan in Liaoning.
Variety:There are both wild and cultivated varieties. Wild species are called forest grapes (v. vinifera var. Sylvesstris will.);
vinifera var. sativa DC.).
There are more than 8,000 cultivation varieties in the world, such as Aligote, GROSS GOLMANN, and Riesling.
China has cultivated many excellent varieties in viticulture, the most famous of which are Peking rosé grapes, Xuanhua milk grapes, Shandong longan grapes and Hebei Shaba pearl grapes.
Supply Season:Hong Kong is supplied throughout the year.
Storage Method:Because it is easy to perish, it is recommended to buy it immediately; or store it in the refrigerator, generally it can be kept for 1 week.
#Should Be / Avoided:
Suitable: suitable for patients with weak qi and blood, cough due to lung deficiency, palpitations and night sweats, rheumatic arthralgia, gonorrhea and dysuria. In addition, people suffering from hepatitis, liver cirrhosis, cancer, anemia, high blood pressure, neurasthenia, edema, and those suffering from pregnancy dyscrasia, vomiting, and fatigue are also suitable for consumption.
Contraindications: Those with yin deficiency and internal heat, diarrhea, loose stools, and stomach heat should not eat. Obese and diabetic patients should not eat too much.
*Edible Compatibility:
Affordable: 1. Grapes and sesame seeds: Grape skins and seeds have high-strength antioxidant substances, and vitamin E in sesame seeds can further enhance the overall antioxidant effect, and have anti-cancer and anti-aging functions. 2. Grapes and glutinous rice: The combination of folic acid in grapes and iron in glutinous rice can maintain the normal operation of red blood cells, help prevent anemia and eliminate fatigue. Compatibility: 1. Grape and radish: When the human body eats radish, it will produce a metabolite of sulfuric acid. This metabolite easily interacts with the metabolite produced by the flavonoids in grapes, inhibiting the body's absorption of iodine and affecting the Thyroid function. 2. Grapes and shrimps: The tannins contained in grapes will combine with the calcium in shrimps to form indigestible substances, which can easily cause stomach discomfort, nausea, vomiting and other symptoms.
Cooking Skills:The fruit is a bunch of spherical or oval berries, the number of each bunch ranges from 6 to 300, and the pulp is sweet and sour and juicy. The toughness of the peel and the firmness of the pulp vary from variety to variety, ranging from tough to soft for the peel and firm to soft for the flesh. The fruit can be eaten raw or juiced, and can also be processed into wine, grape juice, raisins and jams.
Notes:It is not advisable to drink water immediately after eating grapes, otherwise it will easily cause diarrhea. Raisins contain more glucose and iron, and are especially suitable for children, women, and the weak and anemic.
Dish:It can be eaten as fruit, made into wine or canned and paper-packaged beverages.
Suggested Eating Method:
The fruit is a spherical or oval berry that grows in a string, each of which ranges from 6 to 300 pieces, and the flesh is sweet and sweet. The toughness of the peel is different from that of different varieties and the strength of the flesh. The peel can be softened from tough to softening, and the flesh from strong to soft. Fruits can be eaten raw or juice, and can also be processed into wine, grape juice, raisins and jam.
🥗 Recipe (English Version):
Google Recipe 🔍 :

English CookPad 🍳 :

BBC Good Food 🥙 :