Description
Hung Tai Fresh Fruit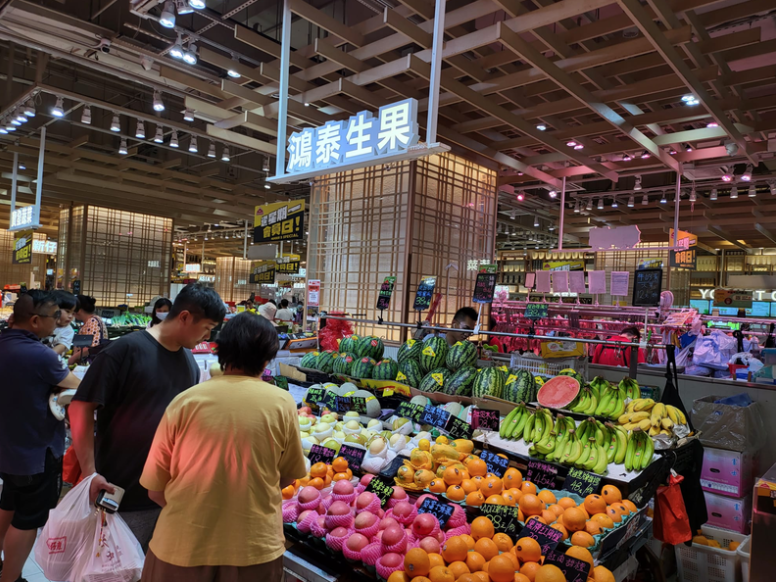 🚚 The Fastest Delivery Time : 2-3 day delivery.
🐝 Supplier / Place Of Origin:Hung Tai Fresh Fruit / China

🌱 Producer Introduction:
Cheung Gor have worked as a chef in a hotel for many years, and I definitely have requirements for ingredients. In another runway, He engaged in fruit wholesale. In 2013, Cheung Gor just rented my own durian factory in Thailand. Winning the love of customers and scientists, there is a T Market in Tin Shui Wai that sells fruit directly and operates a neighborhood business.
🌱 Supplier Products:
🛍 Product Information (Main) (English):
Binomial Name:
Chinese Name:柑 | 柑橘
Other Names:Mandarin Orange | Tangerines
Product Description:Tangerines are smaller and less rounded than the oranges. The taste is considered less sour, as well as sweeter and stronger, than that of an orange. A ripe tangerine is firm to slightly soft, and pebbly-skinned with no deep grooves, as well as orange in color. The peel is thin, with little bitter white mesocarp. All of these traits are shared by mandarins generally. Fresh tangerine juice and frozen juice concentrate are commonly available in the United States.
In Taiwan, the supply period of ponkan is from October to January and February of the following year. October to December is the production period of "Green Ponkan", and the main production areas are concentrated in Tainan and Chiayi. January to April is the supply period for "stored tangerines". They are harvested in January and stored until April. The main production areas are Taichung and Miaoli. There is plenty of sunshine in the Jianan area, and the ponkan peel is still green in early October, but it has become slightly sweet. At this time, the harvest and supply are "Green Ponkan". Green ponkans are not easy to store and can only be supplied until December. In the central region, the sunshine is not as sufficient as that in the south. Ponkans have a longer growth period. When they are ripe, the peel is orange-yellow, with moderate sweetness and sourness.
Variety:Ponkan (Chinese honey orange), Unshu mikan, Tangier, Morocco, Murcotts, Moragne
Supply Season:The main collection period is from November to March of the following year, and Hong Kong is supplied throughout the year.
Storage Method:
#Should Be / Avoided:
*Edible Compatibility:
Cooking Skills:
Notes:Tangerine and tangerine are similar, and are often confused in modern Chinese, but strictly speaking, tangerine is larger than orange and smaller than orange; the skin is thicker than orange, and it is easier to peel than orange. Tangerine and tangerine are also collectively referred to as wide-skinned tangerine.
Dish:
🥗 Recipe (English Version):
Google Recipe 🔍 :

English CookPad 🍳 :

BBC Good Food 🥙 :