Description
Farm Eco Island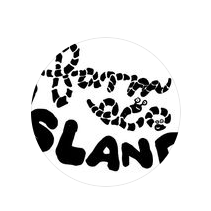 🚚 The Fastest Delivery Time : It takes 2-4 days.
🐝 Supplier / Place Of Origin:Farm Eco Island / Pat Heung
🔖 Certification: Certificated Ecological Farm, Society of Humanity And Natural Research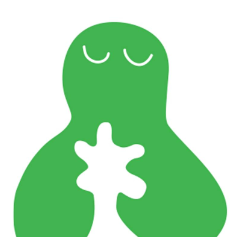 🌱 Producer Introduction:
Farm Eco Island is an Eco-Farming Certificated Farm of the Society of Humanity And Natural Research. As a conservation agricultural zone, there are plenty of International (IUCN Status) and Regional (China Red List) threatened species living in harmony with our farming habitats.
With our natural farming technic and respect for Mother Nature, crops and wildlife are building a balanced Eco-system. (Terroir) are remarkable inside Farm Eco Island. Biodiversity keeps improving, and soils are healthy and full of wildlife.
Compare with rich fertilizer and hardworking water management practices, Farm Eco Island is keen on raising Natural Crops. We hope you will enjoy the wild favors' which wild healthy vegetables are supposed to be or even their hidden favors.
We enjoy our wildlife environment with healthy wild vegetables. Cheers.
🌱 Supplier Products:
🛍 Product Information (Main) (English):
Binomial Name:Mentha piperita (黑胡椒薄荷), Mentha arvensis (綠薄荷), Mentha suaveolens (蘋果薄荷)
Chinese Name:薄荷
Other Names:Mint
Product Description:Use leaves that are part of the Lamiaceae mint. The stems and leaves of peppermint are used as medicine, acrid, cool, fragrant, enter the lung and liver meridians, have the effects of dispersing wind-heat, clearing away heat and relieving the surface, dispelling wind and reducing swelling, soothing throat and relieving pain, commonly used for wind-heat cold, stomach pain, wind-heat headache , red eyes pain, sore throat, poor penetration of measles, etc. The most important thing in mint leaves is menthol (Menthol), which is the source of cooling aroma.
Different types of mint are also produced in different parts of the world.
Variety:There are more than ten kinds of mint, the common ones are: (1) Black pepper mint (Peppermint): The most common mint, the leaves are more round and the taste is stronger, and it is often used in candy and chewing gum
(2) Spearmint: The smell of spearmint is milder than that of black peppermint, so it is more commonly used for cooking purposes (3) Apple mint (Apple
mint): with apple aroma, can be used in tea, jellies or sauces
Supply Season:Hong Kong is available all year round.
Storage Method:Fresh mint can be wrapped with a slightly damp paper towel, and then put into a plastic bag for freezing; the leaf part can also be chopped and put into a small jar for freezing; fresh mint can also be hung in a dry and ventilated place to dry. It can then be stored in an airtight container. Dry mint should be placed in a sealed container in a cool place.
#Should Be / Avoided:
Appropriate: It is suitable for those suffering from exogenous wind-heat, headache, red eyes, and sore throat; it is suitable for people with aphthous bad breath, swollen gums, and wind-heat itching; it is suitable for refreshing drinks in hot summer, which can relieve heat and prevent heatstroke.
Contraindications: People with physical deficiency and hyperhidrosis are not suitable for eating. Mentha is cool in nature, people with stomach cold disease, and people with spleen deficiency and chronic diarrhea should not eat it.
Pregnant women should avoid eating mint

Properties (TCM): cool
Five Flavors in TCM: Spicy
Efficacy Dispelling wind-heat, clearing the head, soothing the throat, clearing the rash, soothing the liver and relieving depression
Peppermint is rich in stimulating ingredients. Pregnant women who eat mint can easily stimulate the fetus and affect the normal development of the fetus. Moreover, this pungent smell will also have a certain impact on the nerves of pregnant women. In addition, pregnant women with cold constitutions may experience abdominal pain and diarrhea if they eat mint, which will have an uncomfortable effect on the body. Therefore, it is not recommended for pregnant women to eat mint, an irritating food.
Not only mint itself, but also mint-flavored sugar or beverages should not be eaten, and mint should not be added to soup. Mint is cool in nature and highly irritating. Eating it after childbirth will not only affect the recovery of the mother's body, but also reduce the secretion of milk, which cannot meet the nutritional needs of the baby and is not conducive to the baby's physical development.
Generally speaking, if pregnant women only eat a small amount of mint, there will be no major problems, just drink more hot water. If a pregnant woman consumes a large amount of mint and is accompanied by nausea, vomiting, abdominal pain and other discomfort symptoms, it is very likely to affect her own health and the growth and development of her baby. It is recommended to go to the hospital for an examination.
*Edible Compatibility:
Availability: Not reported in the literature. Xiang Ke: No literature report.
Cooking Skills:Mint is used in soups, sauces, cucumbers, beans, cucumbers, potatoes and other dishes, or in meat especially lamb, fish, poultry and desserts, ice cream.
Notes:Menthol is the source of mint aroma, and peppermint essential oil can be distilled from flowers, leaves, stems and roots with water.
Pregnant women with a cold constitution who eat mint may also experience symptoms of abdominal pain and diarrhea, which will have an uncomfortable effect on the body. Therefore, it is not recommended for pregnant women to eat mint, an irritating food.
Dish:Mint soup, mint porridge, mint lamb chops, cold shrimp rolls, minced meat salad, etc.
Suggested Eating Method:
Mint is suitable for soup, sauce, melon, bean cucumber, potato and other dishes, or meat, fish, fish, poultry and desserts, ice cream.
🥗 Recipe (English Version):
Google Recipe 🔍 :

English CookPad 🍳 :

BBC Good Food 🥙 :

🔅Precautions (English Version):
⚜How to preserve edible flowers:
✳Ice packs for delivery
✳Please put it in the refrigerator as soon as possible after delivery. Generally, it can be stored for 3~5 days, depending on the type of flower
✳Avoid placing it in the air outlet of the refrigerator, as the temperature is too freezing and the flowers will die due to snow, and the flowers will freeze
✳Put clean wet kitchen paper towels inside the box
✳Wrap the whole box of edible flowers in a plastic bag to reduce the temperature difference caused by the refrigerator switch.
✳If the edible flower shrinks, please soak it in drinking water for 15-30 minutes, and the petals will stand up again after absorbing water
✳Vanilla leaves should be eaten as soon as possible. After leaving the plant, the vanilla tends to turn dark and unsightly in appearance, but it is still edible
✳Please clean the flower surface slightly with drinking water before eating
✳Do not touch the flowers with your hands to arrange the flowers, use pliers or chopsticks to place the flowers
✳If you will order edible flowers next time, please keep the plastic box and return it when you meet next time, support environmental protection🙏
✳Ants and insects in the flowers are normal, all flowers do not contain pesticides
✳Most flowers are cool in nature, so menstruation and pregnant people should not eat a lot
✳Edible flowers contain natural pollen, people with pollen allergies and asthma allergies should not eat