Description
Hung Tai Fresh Fruit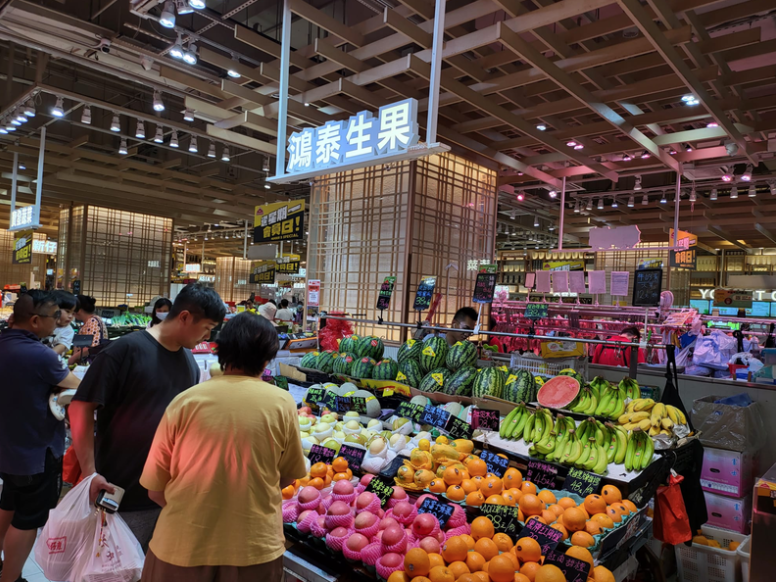 🚚 The Fastest Delivery Time : 2-3 day delivery.
🐝 Supplier / Place Of Origin:Hung Tai Fresh Fruit / Taiwan
🌱 Producer Introduction:
Cheung Gor have worked as a chef in a hotel for many years, and I definitely have requirements for ingredients. In another runway, He engaged in fruit wholesale. In 2013, Cheung Gor just rented my own durian factory in Thailand. Winning the love of customers and scientists, there is a T Market in Tin Shui Wai that sells fruit directly and operates a neighborhood business.
🌱 Supplier Products:
🛍 Product Information (Main) (English):
Binomial Name:Hylocereus undatus Britt. et. Rose
Chinese Name:火龍果
Other Names:Dragon Fruit | Pitaya
Product Description:Measure the fruit of the sky ruler for the cactus family. Sweet, cool in nature. With thirst-quenching effect. Dragon fruit contains a special vegetable protein that can bind heavy metals to excrete them and prevent heavy metal poisoning in the human body. Its vitamin C and cellulose detoxify and clear stools. In addition, dragon fruit has a more special component - betaine. Betaine is further divided into betacyanin and betaxanthin. The pigment in pitaya peel is betacyanin, and the pigment contained in the pulp of red-fleshed fruit is also betacyanin. It has antioxidant, anti-free radical, anti-aging effects, and can also improve the prevention of brain cell degeneration and inhibit the occurrence of dementia. At the same time, dragon fruit also contains vitamin C that whitens the skin and rich water-soluble dietary fiber that has the effect of losing weight, lowering blood sugar, moisturizing the intestines, and preventing colorectal cancer. Red meat varieties are richer in anthocyanins, which can fight free radicals and prevent aging. The sesame-like seeds are also rich in calcium, phosphorus, iron and other minerals, which enrich the Nutritional value of the fruit.
Native to tropical and subtropical forest areas. Now distributed in Mexico, Central America, South America, Southeast Asia, such as Malaysia, Thailand, Vietnam, South China, Israel and other places. safe.yi.org
Variety:Varieties are mainly divided into two kinds of skin color: red and yellow; flesh is red and white. There are three varieties of red skin and white meat, yellow skin and white meat, and red skin red meat. Among them, red skin and white meat are the most common ones, and the excellent varieties of red skin and red meat are gradually introduced.
The red-skinned and white-fleshed variety is Hylocereus undatus Britt. & Rose,
The red-skinned, red-fleshed variety is Hylocereus costaricensis,
The yellow-skinned, white-fleshed variety is Hylocereus megalanthus.
Supply Season:Hong Kong's supply is most suitable from April to October.
Storage Method:If it is organic, it should be refrigerated to avoid frostbite and deterioration of the fruit. It is recommended to buy and eat it now or store it in a refrigerator at zero to four degrees.
#Should Be / Avoided:
Appropriate: Suitable for people with high blood pressure, diabetes, gout, and indigestion.
Bogey: People with cold bottom should eat less.
Pregnant women can eat dragon fruit

Properties (TCM): cold
Five Flavors in TCM: sweet
Efficacy Clearing heat and nourishing lungs, protecting throat and relieving cough, moistening intestines and smoothing intestines, clearing eyesight and nourishing blood
Experts suggest that pregnant women should eat dragon fruit after meals.
Dragon fruit can help pregnant women expel toxins and garbage accumulated in the body, has the effect of laxative, and can relieve the pain of constipation. Dragon fruit also has the effect of lowering blood pressure, which is good for pregnant women with high blood pressure and pregnant women with pregnancy-induced hypertension.
Dragon fruit contains vitamin C and anthocyanins, which have anti-aging, beauty and beauty effects. Therefore, pregnant women eat dragon fruit, not only for health, but also for beauty. After pregnancy, due to the interference of various factors, the skin of some pregnant women will become worse. Eating some dragon fruit can improve the skin condition. However, dragon fruit must be eaten in moderation. It is recommended that one piece a day is enough. If the body of a pregnant woman is cold, it is not advisable to eat too much dragon fruit. It is recommended to drink dragon fruit juice after meals.
*Edible Compatibility:
Availability: Not reported in the literature. Xiang Ke: No literature report.
Cooking Skills:The fruit is oval in shape, about 10-15 cm long and 7-10 cm in diameter. The red rind has green rounded triangular scales, and the pulp is white with black sesame-like seeds. In addition, the yellow dragon fruit has yellow scales, and the fruit is shaped like a peach. Depending on the variety, there are basically yellow skin white meat, red skin white meat, and red skin red meat. The fruit can be eaten raw or juiced.
Notes:The red rind creates color staining. The flowers of this plant are used as medicine, which can cure bronchitis and cervical lymphatic tuberculosis; folks say that its stem can treat inflammation of the parotid gland (external application).
It is best not to eat dragon fruit on an empty stomach. Experts suggest that pregnant women should eat dragon fruit after meals.
Dish:Dragon fruit fried shrimp balls.
Suggested Eating Method:
The fruit is oval, with a fruit of about 10-15 cm long and a diameter of about 7-10 cm. The red outer skin has a green rounded triangular scales with white flesh and black seeds like sesame. In addition, the leather belt of the yellow fire dragon fruit is yellow scales, and the fruit shape is like a fairy peach. Depending on different varieties, there are basically yellow -skinned white meat, red -skinned white meat, red skin and red meat. Fruit can eat raw or juice.
🥗 Recipe (English Version):
Google Recipe 🔍 :

English CookPad 🍳 :

BBC Good Food 🥙 :