Description
Emperor Chicken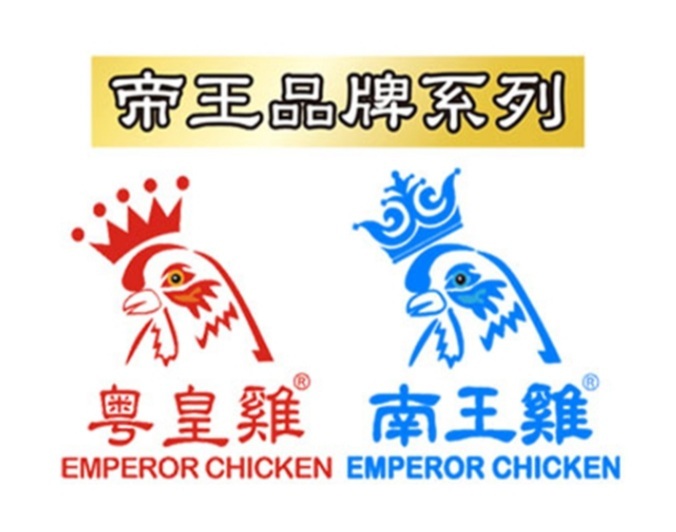 🚚 The Fastest Delivery Time : Delivery As Soon As 1-2 Days.
🐝 Supplier / Place Of Origin:Emperor Chicken / China Huidong
🔖 Certification: 🎗 Estrogen Safety Certification in HK STC
🎗 Online Restricted Food Selling Permit License Number: 0363802523
Approved License: Prepackaged Frozen (Chilled) Poultry
Licensed address: Healthy Express, A19, 4th Floor, Luen Hing Factory Building, 109, King Lam Street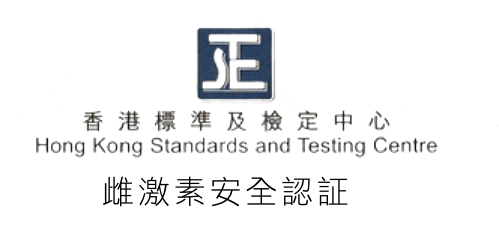 🌱 Producer Introduction:
"Emperor Chicken Brand" has a variety of hormone-free chickens. With unique breeding technology, the chicken has a strong taste and tender meat taste. The chicken has a strong taste and tender meat taste. All products reject any additives and pay attention to hygiene. Let us use diet therapy to regulate the body for our family. Let's get better everyday!
It has passed the STC estrogen safety certification of the Hong Kong Government Laboratory.
🌱 Supplier Products:
🛍 Product Information (Main) (English):
Binomial Name:Gallus gallus domestica
Chinese Name:少爺雞
Other Names:Young Rooster
Product Description:Young Rooster features white skin with less subcutaneous fat, tender and elastic meat, rich in bone collagen. Young chickens refer to immature male chickens, which only contain a small amount of estrogen, so they are healthier than chickens. It is suitable for steaming, fried balls with meat, and frozen food (shredded chicken, drunk chicken, etc.).
Variety:The Nanwang chicken breed is bred through eight original breeds in the Chinese native chicken pedigree, learning from each other's strengths, eliminating the weak and retaining the strong.
Supply Season:There are supply throughout the year.
Storage Method:Store at low temperature. Refrigerate at 2-4 degrees Celsius for 2-4 days; freeze at -18 degrees Celsius or below
4-6 months. Before storing in the refrigerator, wrap it in plastic wrap, plastic box or plastic wrap to prevent moisture loss and affect the original flavor and taste.
#Should Be / Avoided:
Common people can eat. Women, especially puerpera, who are physically deficient and blood deficient, liver and kidney deficiency, and spleen and stomach are unhealthy.
Young Master Chicken is a male that has not yet fully developed to maturity, with less natural secretion of male hormones, so it will not cause dryness and heat after eating. It is suitable for pregnant women before and after childbirth, and those who supplement their physique to eat with confidence.
*Edible Compatibility:
1. Chicken is eaten with ginkgo and lotus seeds, which is effective for women with frail body and those with a lot of leucorrhea. 2. People with diabetes and thirst can cook with yam, yellow flower and chicken. 3. Eat chicken and chestnuts together to help strengthen hematopoietic function, especially for old hens. 4. Chicken and ginseng are eaten together, especially suitable for the frail and malnourished people. 5. Chicken should not be eaten with carp, crucian carp, water fish, shrimp, sesame, chrysanthemum, onion and garlic. Chicken, sesame and chrysanthemum are easily poisoned when eaten together. 6. Cooking chicken with garlic will easily cause stagnation of gas and make the body uncomfortable. 7. Eating chicken with plums and rabbit meat will cause diarrhea. 8. Chicken and mustard will be on fire when eaten together.
Cooking Skills:Steam chicken: Steam the upper body and back for 15 minutes, turn it upside down and steam for 15 minutes, then turn off the heat and wait for 10 to 15 minutes without opening the lid. This approach is more slippery. Depending on the size of the chicken, add or subtract time. Pay attention to whether there is blood in the chicken spleen. Chicken soaking method (with chicken soup): the method is more complicated, you can ask experienced friends for advice.
Chicken oil, chicken broth and fat paste don't lose the good chicken taste
For steamed chicken dishes, it is advisable to leave the chicken oil and fat in the chicken, put it in a wok, use high heat to force out the fat, and fry the chicken with chicken oil. When frying the chicken, first fry the chicken skin side, and then fry the chicken On that side, the chicken skin is more crispy and the chicken taste is more fragrant.
As for the chicken oil and chicken broth used when steaming chicken, you can save the main dishes and cook noodles. The ingredients of the chicken oil match with the food, which can bring out the natural flavor. Locally raised chickens, the chicken oil is healthier than the general market.
Roast Chicken
Blow dry and burn more crispy
​The skill of roasting chicken is to ensure that the skin of the chicken is dry, so that the skin of the roasted chicken is crispy.
Make a sauce with maltose and white vinegar and spread it on the chicken skin, then let it air-dry indoors or freeze it in the refrigerator until the skin is dry. During the cooking period, apply a little oil and honey in batches to increase the crispiness and avoid drying out.
Notes:Weight may vary by +/- 10%.
Receiving instructions:
*Because the product is fresh and frozen food, it is normal for a small amount of blood to appear.
*After receiving the goods, please put them in the inner compartment of the refrigerator at 0-4 degrees as soon as possible to maintain the freshness of the ingredients (can be stored for 5 days).
Dish:Use such beautiful chicken to make shredded chicken, saliva chicken, crispy roast chicken, fried chicken with minced southern milk, and steamed chicken with minced golden needle cloud fungus, and the effect will of course be more delicious.
Soy Sauce Chicken
Ingredients: 1 Yuehuang chicken (about two catties), 3 tablespoons of rice wine, 3 tablespoons of light soy sauce, 1 tablespoon of sesame oil, 8 slices of ginger, 12 pieces of garlic, appropriate amount of pepper, appropriate amount of pepper, appropriate amount of green onion.
practice:
1 Cut the chicken into pieces, slice the shallots, tombs, and garlic, and dice the chili for later use.
2. Heat protection, add chicken pieces and dry fry until the color changes, remove and set aside
3. Take out and pour out the chicken oil, add sesame oil to sauté ginger and garlic until fragrant, then add chicken pieces
4. Add light soy sauce, rice wine and chili in sequence until well mixed
5. Cover the bell and simmer for about 10 minutes, then add pepper and stir well.
Supply Period: There Are Supply Throughout The Year.
Suggested Eating Method:
Steamed chicken: Steam the upper body for 15 minutes, steam it under the back, and do not open the lid after turning off, wait for 10 to 15 minutes. This approach is relatively slippery. It depends on the time of chicken big and small. Pay attention to whether the chicken spleen is blood. Chicken soaking (with chicken soup): The practice is more complicated, you can ask experienced friends.
Chicken oil, chicken soup and fat ointment do not lose good chicken flavor
For steamed chicken dishes, you might as well leave the chicken oil and fat ointment in the chicken, put it in the cricket with a high fire, use chicken oil to fried chicken. On that side, the chicken skin was more crispy and the chicken flavor was more fragrant.
As for the chicken oil and chicken soup when steamed chicken, the main dishes and noodles can be left. The ingredients of chicken oil can bring out the natural aroma. The chicken and the chicken oil raised in the local area are healthier than the ordinary market.
Roast chicken practice
Blow dry and burn more crispy
The skills of roast chicken are to ensure that the chicken skin is dry, and the cock of chicken is crispy.
Use maltose and white vinegar to adjust the sauce on the chicken skin, air dry or put in the refrigerator in the indoor, freeze it to the outer skin. Apply a little oil and honey during the burning period to increase the crispy and avoid drying.
🥗 Recipe (English Version):
Google Recipe 🔍 :

English CookPad 🍳 :

BBC Good Food 🥙 :

🔅Precautions (English Version):
I have no particular preference for live chicken over chilled chicken. I always feel that the nutrition and taste of chilled chicken can be preserved properly. Chicken rice in Singapore is an example. However, Zheng Sheng pointed out that the production process of many chilled chickens in the industry is not up to standard, such as killing weak chickens that are about to die early and taking them for chilling. (Including pigmented feed that makes the egg yolk unnaturally orange-red), hormone injections to speed up growth, and other behaviors that make chickens that are supposed to be extremely nutritious and protein-rich become unhealthy and should not be eaten more, especially for cancer patients. Eat carefully.
Therefore, it is true that the older generation loves to buy live chickens. At least the chickens can only survive in the vegetable market, and their physique and quality will be more guaranteed. However, the price of live chicken is too high, and due to factors such as bird flu, the supply is very unstable. In order to let Hong Kong people taste high-quality, healthy and safe chilled chicken, Zheng Sheng specially launched a new breed of "Nanwang Chicken".
The "Nanwang Chicken" raised in Conghua, Guangzhou is based on a natural hormone-free feed formula. Special feeds are selected. In addition to vegetable oil and corn, Chinese medicine and ginseng are added to the feed, so the chickens have strong resistance. The breeding period is about 95 to 100 days, and the weight is about 2.5 kg to 2 catties 12 taels. One month before the sale, they will be free-ranged on organic farmland, pecking at natural tender grass and insects, making the meat firm and sweet.