Description
Sha Po Tsuen Farm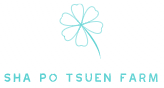 🚚 The Fastest Delivery Time : 2-day delivery.
🐝 Supplier / Place Of Origin:Sha Po Tsuen Farm / Fung Kat Heung, Yuen Long
🔖 Certification: HKORC
🌱 Producer Introduction:
Covering an area of 100,000 square feet, it is located in Fung Kat Heung, Kam Tin, Yuen Long. With the aim of growing healthy crops, the public can enjoy high-quality and safe food at a low price, and hope that when purchasing locally grown fruits, the public can understand the importance of reducing carbon emissions on the environment, so as to achieve the goal of human beings and the greater world. Natural complementarity and harmonious coexistence. ​And in the future, we will grow more different healthy fruits and vegetables to provide customers with choices.
🌱 Supplier Products:
🛍 Product Information (Main) (Traditional Chinese):
#basic introduction
The taste is sweet and cold. It has the functions of benefiting water to eliminate phlegm, clearing heat and detoxifying, and removing thirst. Traditional Chinese medicine believes that winter melon seeds have curative effect on lung and intestinal dysentery. The rich water content of winter melon can replenish water to the human body, which also brings the effect of diuretic and help to avoid the occurrence of edema. In addition, the feeling of fullness after eating, it has a certain effect on controlling diet and weight.
Variety
Winter melon is a kind of vine herb, and its fruits are mainly used for vegetables. There are hair on the surface of immature winter melons, so it will also be called hair melon; when the fruit matures, the epidermis forms a layer of waxy white cream, which is beneficial to the long -lasting.冬瓜葉近圓形,5-7 淺裂或中裂,兩面有硬毛;花單性,雌雄同株,黃色;果實大,長圓柱狀或近球形,表面有毛和白粉,肉厚,白色; Seed ovation, white. It can generally weigh 10 to 20 kg.
There are two cultivation varieties of this plant: "small fruit type melon" and "big fruit type melon". The former is precocious, the fruits are small, and nearly circular, such as the "a string of bells" in Beijing and the "round winter melon" in Taiwan; the latter is late, the fruit is huge, long cylindrical, and the outer skin is wax powder, such as the "green leather winter melon" in Guangdong and Hunan "Pink Skin Winter melon".
Supply season
The main production period is March to September each year. Winter melon can also be generated in winter, so it is called winter melon.
Method of buying
Those who should be heavy and thick, and the melon skin has a uniform white gray.
storage method
It can be stored for a long time in the cool vent, but the meat quality will shrink for a long time.
#*Should be avoided by the crowd
Appropriate: It is suitable for the summer and thirst, swelling, foot, foot, phlegm, freckles, rosin nose, fish and crab poisoning, suffering from hepatitis, cirrhosis, cholecystitis, gallstones, pertussis, obesity, hyperlipidemia, arteriosclerosis, arteriosclerosis Coronary heart disease, kidney disease, cancer patients.
Tabo: Pingye spleen and kidney is the same as deficiency, weak stomach, easy diarrhea, and long -term illness.
#*Edible compatibility
should:
1. Winter melon and shrimp: The vitamin K contained in winter melon can promote the body's absorption of calcium from shrimp and help promote the growth of bones. These two elements are also involved in human blood solidification to prevent a large amount of bleeding from the human body.
2. Winter melon and duck: Folic acid contained in winter melon is eaten with duck meat rich in vitamin B12. The two are the nutrients required for hematopoietic, so they can prevent anemia.
avoid:
1. Winter melon and pork liver: The copper in the pork liver will oxidize the vitamin C contained in the melon, which affects its nutritional value.
Cooking skills
The edible part is solid. After rinse with water, remove the skin and melon to cook. If you want to achieve the effect of relieving heat and clearing heat, thirst and diuretic, you must eat soup.
#Remarks matters
Although the winter melon is warm and humid, it can also spend the same winter. Winter melon can generally be stored for twelve months.
Commonly used dishes
Winter melon cup, red bean pot, winter melon soup, winter melon pot old duck, winter melon 燘 腩 腩
Supply Period: Only From September To November Every Year
🥗 Recipe:
🔅Notes:
☘️ Preserve vegetables
1. Leafy vegetables and softer vegetables, if packaged, should be placed in the cold box in the original package;
2. Vegetables bought in bulk are more prone to spoilage if they have water droplets. Put the vegetables in a ventilated place to dry or wipe off the water vapor, then wrap the vegetables in slightly damp newspaper and put them in a plastic bag before refrigerating. ;
3. The longer the vegetables are stored, the less fresh they become, and the nutrition will be reduced, so they should be eaten as soon as possible.
☘️ How to wash vegetables
1. Wash vegetables before cooking to keep them fresh;
2. It is not advisable to soak the vegetables for too long, and they should be washed first and then cut to avoid the loss of vitamins;
3. Washing vegetables with dilute salt water or Dish Drop can easily remove vegetable insects;
4. Cut vegetables with a stainless steel knife to reduce vitamin loss;
5. Vegetable leaves contain a lot of nutrients, so you should avoid shredding, chopping or grinding the leaves;
6. Immediately after cutting, the pot should be placed in the pot to avoid the loss of vitamins due to air oxidation.