Description
Farm 28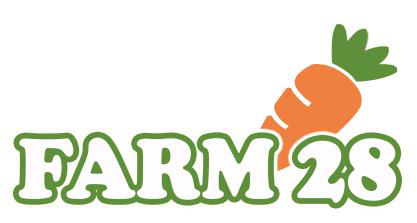 🚚 The Fastest Delivery Time : 2-day delivery.
🐝 Supplier / Place Of Origin:Farm 28 / Kam Tin
🔖 Authentication: HKORC Certificate No. : C14014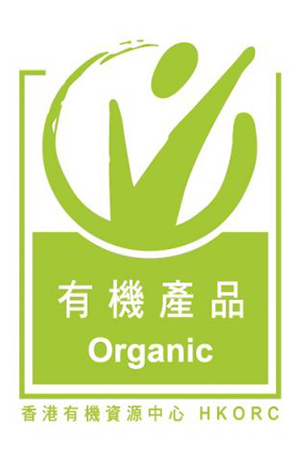 🌱 Manufacturer Introduction:
Covering an area of 100,000 square feet, it is located in Fung Kat Heung, Kam Tin, Yuen Long. With the aim of growing healthy crops, the public can enjoy high-quality and safe food at a low price, and hope that when purchasing locally grown fruits, the public can understand the importance of reducing carbon emissions on the environment, so as to achieve the goal of human beings and the greater world. Natural complementarity and harmonious coexistence. ​And in the future, we will grow more different healthy fruits and vegetables to provide customers with choices.
🌱 Supplier Products:
🛍 Product Information:
Binomial Name:Benincasa hispida Cogn.
Chinese Name:冬瓜
Other Names:Winter Melon | Wax Gourd
Product Description:Sweet and light in taste, slightly cold in nature. It has the functions of diuretic water and phlegm, clearing away heat and detoxifying, removing irritability and quenching thirst. Chinese medicine believes that winter melon seeds have curative effect on lung carbuncle and intestinal carbuncle. Winter melon is rich in water, which can not only replenish water for the human body, but also bring diuretic effect, which helps to avoid the occurrence of edema; in addition, it gives people a feeling of fullness after eating, which has a certain effect on diet and weight control.
Native to China and East India, distributed in tropical Asia. China has begun to cultivate in the Qin and Han dynasties. It was introduced to Europe in the 16th century and to the Americas in the 19th century. Now it is cultivated all over the world, but China is still the most widely cultivated country, and it is famous for cultivation in Haizhu District, Baiyun District and Panyu City of Guangdong.
Variety:Winter melon is a trailing herb whose fruit is mainly eaten as a vegetable. The surface of the immature wax gourd fruit is hairy, so it is also called hairy gourd; when the fruit matures, the epidermis forms a layer of waxy hoarfrost, which is conducive to long-term storage. Winter squash leaves are nearly round, 5-7
Lobes or middle lobes, with bristles on both sides; flowers unisexual, monoecious, yellow; fruit large, long cylindrical or nearly spherical, hairy and white powder on the surface, flesh thick, white; seeds ovate, white. Typically can weigh 10 to 20 kg.
There are two cultivars of this plant: "small-fruited winter melon" and "large-fruited winter melon". The former ripens early, and the fruit is small and nearly round, such as Beijing's "One String of Bells" and Taiwan's "Round Winter Melon"; the latter matures late, with large, long cylindrical fruits, such as the "Green Winter Melon" in Guangdong and Hunan. The "Pink Melon".
Supply Season:The main production period is from March to September every year. Winter melon can also be produced in winter, so it is called winter melon.
Storage Method:It can be stored for a long time in a cool and ventilated place, but the meat will shrink if stored for a long time.
#Should Be / Avoided:
Appropriate: Suitable for those who suffer from thirst and boredom, edema, beriberi, phlegm, freckles, rosacea, fish and crab poisoning, hepatitis, liver cirrhosis, cholecystitis, gallstones, whooping cough, obesity, hyperlipidemia, arteriosclerosis , coronary heart disease, kidney disease, cancer patients.
Contraindications: People with spleen and kidney deficiency, weak stomach and easy diarrhea, chronic illness and diarrhea should not eat.
*Edible Compatibility:
Appropriate: 1. Winter melon and shrimp: The vitamin K contained in winter melon can promote the absorption of calcium from shrimp and promote the growth of bones; these two elements are also involved in human blood coagulation and prevent massive bleeding in the human body. 2. Winter melon and duck: The folic acid contained in winter melon and the duck meat rich in vitamin B12 are eaten together. Both are nutrients required for hematopoiesis, so they can prevent anemia. Avoid: 1. Winter melon and pig liver: The copper in pig liver will oxidize the vitamin C contained in winter melon, thus affecting its nutritional value.
Cooking Skills:The edible part is melon fruit. After a little rinsing with water, remove the rind and flesh of the melon and cook and eat. In order to achieve the effect of relieving summer heat and clearing heat, quenching thirst and diuresis, it is necessary to cook soup with the skin and eat it.
Our favorite recipe to make with it is Winter Melon Meatball Soup.
Notes:Although winter melon likes a warm and humid climate, it can also survive the winter. Winter melon can generally be stored for twelve months.
Dish:
Winter melon cup, red bean in winter melon soup, winter melon in old duck, and winter melon with fire belly.
🥗 Product Category (English): Winter Melon
Google Recipe 🔍 :

English CookPad 🍳 :

BBC Good Food 🥙 :

🔅 Remark:
☘️ Preserve vegetables
1. Leafy vegetables and softer vegetables, if packaged, should be placed in the cold box in the original package;
2. Organic Vegetables are more prone to spoilage if they have water droplets. Put the vegetables in a ventilated place to dry or wipe off the water vapor, then wrap the vegetables in slightly damp newspaper and put them in a plastic bag before refrigerating. ;
3. Organic vegetables do not use preservatives or special treatments. Vegetables are generally stored for three to five days. Some vegetables will decompose enzymes, so they should be eaten as soon as possible.
☘️ How to wash vegetables
Special attention: The dishes, especially small flowers and broccoli, are best soaked in the water to remove residual pesticides (this is organic farm, but will have, but not chemical, except to Re-generative Farm). It is recommended to use our vegetables and vegetables environmentally friendly cleaner
Dish Drops
for 3 to 5 minutes to eliminate residuals, sand and dust.
1. Wash vegetables before cooking to keep them fresh;
2. It is not advisable to soak the vegetables for too long, and they should be washed first and then cut to avoid the loss of vitamins;
3. Washing vegetables with dilute salt water or Dish Drop can easily remove vegetable insects;
4. Cut vegetables with a stainless steel knife to reduce vitamin loss;
5. Vegetable leaves contain a lot of nutrients, so you should avoid shredding, chopping or grinding the leaves;
6. Immediately after cutting, to avoid the loss of vitamins due to air oxidation.