Description
A LA CARTE

🚚 The Fastest Delivery Time : 2-day delivery.
🐝 Supplier / Place Of Origin:A LA CARTE / France
🔖 Certification: Organic European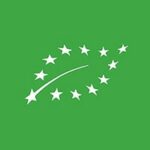 🌱 About the Supplier:
We select our suppliers for the love they put in their products,
seeking the best quality while respecting traditional production methods.
Most of them are family owned, of human size. We value the direct collaboration with them.
By buying directly at the source, we are proud to contribute to the local economy,
while ensuring that, ultimately, our clients get the most tasty and fresh products at the best prices.
All our farmers follow specific certifications minimizing the use of chemicals. From sustainable agriculture ''Agriculture Raisonnee'' (AR) to Organic certified ''Agriculture Biologique'' (AB), these guarantees that the fruits delivered to you a safe and healthy.
🌱 Supplier Products:
🛍 Product Information:
Binomial Name:Pyrus communis L.
Chinese Name:威廉斯梨 | 啤梨
Other Names:Williams Pear | Williams' bon chrétien
Product Description:It is the fruit of the rose family plant Pear. It tastes sweet and is cold in nature. Many kinds of pears need to be ripened before they can be eaten. Its fiber content is quite high, which can help smooth the intestinal tract, and can also help remove cholesterol from the body and promote good health.
The American pear is native to central to southeastern Europe, Asia Minor and northern Persia. The Williams pear is thought to date from 1765 to 1770, from a man named Mr. Style or Wheeler in Aldermaston, England. Sir's headmaster's yard, hence the now little-known names "Aldermaston Pears" and "Styles Pears". A nurseryman named Williams later acquired the variety and introduced it to other parts of England, which is why the pear is called the Williams pear. However, Pear's full name is Williams' Bon Chretien, which means "Williams' Good Christian."
Several Williams trees were imported to the United States in the early 19th century, and Bartlett, a businessman and farmer from Dorchester, Massachusetts, who owned the estate in Massachusetts, was unaware of the origins of the pears in his orchid and named them after himself. Planted pears and introduced the variety to the United States. It wasn't until 1828, when new trees arrived from Europe, that people realized the Bartlett and Williams pears were the same pear. By that time, the Bartlett variety had become widely popular in the United States, where they are still commonly known as Bartlett pears in the United States and Canada.
Around 1870, the American priest (John L. Norius) introduced it to Yantai, Shandong, China and successfully tried it.
Variety:Pears come in green (when unripe), yellow (when ripe) and red. Red Bartlett or Williams is very similar to traditional Williams, except it is reddish when ripe rather than yellow. Williams' red-skinned mutant clones (known as "Sports") are increasingly popular and include the three main breeds in the United States: Max Red Bartlett, Sensation Red Bartlett, and Rosired Bartlett.
Eight pear varieties, from left to right: Williams' Bon Chrétien (sold in the United States as Bartlett), two Red Bartlett varieties: d'Anjou, Bosc, Comice, Concorde and Seckel
There is a variation called "Williams rouge" (French: La variété rouge)
Supply Season:The early Bartlett and brandy harvest begins around mid-August. Then in September, crops like Marguerite Marilla, General Leclerc, Aurora, and more enter harvest season. =if(isblank(P:P),"",(GOOGLETRANSLATE(P:P,"zh-hant","en")))
Storage Method:Store for a period of time and eat after ripening; choose the ones with greenish-yellow peel, which can be sealed and stored for 4 to 5 days.
#Should Be / Avoided:
Appropriate: Suitable for people suffering from acute bronchitis and bronchitis, cough with phlegm and asthma, thirst and aphonia, children with wind-heat, red eyes, swelling and pain, sore throat and other symptoms.
Contraindications: Those with deficiency of the spleen and stomach, loose stools, diarrhea and cough without fever, white phlegm with foam, should not eat.
*Edible Compatibility:
Appropriate: There is no literature report.
Xiangke: There is no literature report.
Cooking Skills:The peel is green before maturity and turns yellow after maturity. The fruit stalk is long and thick. The flesh is crisp, becomes soft when ripe, and has a refreshing aroma. The ripened fruit pulp is soft, easily meltable, and soft and sweet in the mouth. A kind of red pear with red skin, it is the best edible variety. In addition to being eaten raw, it can also be processed into jam.
It is fragile, afraid of shock, and oxidizes quickly. When cooking, we recommend sprinkling a little lemon juice when raw to prevent browning. It also tolerates cooking well.
Notes:It is not advisable to drink boiled water after eating pears, otherwise it will easily cause diarrhea. When eating pears, you must chew slowly to get good absorption. Traditionally, hard pears can be placed in rice tanks to let them ripen and soften.
Pears also have the effect of lowering blood pressure and nourishing yin and clearing away heat, so it is good for patients with high blood pressure, hepatitis, and liver cirrhosis to often eat pears.
Dish:
Can be eaten as fruit.
Brandy / Distilled spirits
The Williams pear is used in making both Poire Williams, a fruit brandy, and Belle de Brillet, an infused cognac.[8]
The pear is also very popular in western Balkans where it is distilled into brandy known as Viljamovka, similar to Poire Williams but often with higher alcohol percentage. Some producers of Viljamovka include an entire pear inside each bottle. This is achieved by attaching the bottle to a budding pear tree so that the pear will grow inside it.
This product is imported from foreign countries. The supply depends on the delivery situation. It may be insufficient or out of stock!
Suggested Serving Method:
Before mature, the peel is green, yellow after maturity, and the fructic is long and thick. The flesh is crispy, softened after cooked, and clear fragrance. The cooked flesh is soft, easy to dissolve, and the entrance is crispy and sweet. A red red pear with red pear is the best edible variety. In addition to raw food, it can also be processed.
It is fragile, afraid of vibration, and fast oxidation. When cooking, we recommend sprinkle a little lemon juice at birth to prevent browning. It can also tolerate cooking.
🥗 Product Category (English):
Google Recipe 🔍 :

English CookPad 🍳 :

BBC Good Food 🥙 :