Description
Farm 28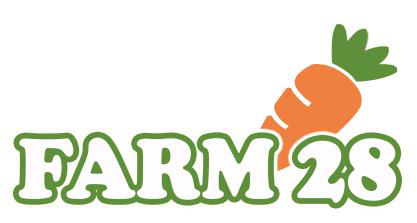 🚚 The Fastest Delivery Time : 2-day delivery.
🐝 Supplier / Place Of Origin:Farm 28 / Kam Tin
🔖 Authentication: HKORC Certificate No. : C14014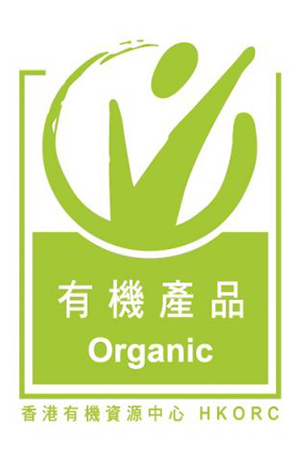 🌱 Manufacturer Introduction:
Covering an area of 100,000 square feet, it is located in Fung Kat Heung, Kam Tin, Yuen Long. With the aim of growing healthy crops, the public can enjoy high-quality and safe food at a low price, and hope that when purchasing locally grown fruits, the public can understand the importance of reducing carbon emissions on the environment, so as to achieve the goal of human beings and the greater world. Natural complementarity and harmonious coexistence. ​And in the future, we will grow more different healthy fruits and vegetables to provide customers with choices.
🌱 Supplier Products:
🛍 Product Information:
Binomial Name:Amaranthus spinosus
Chinese Name:馬屎莧
Other Names:Wild Amaranth
Product Description:When you go outing in the countryside, you can see wild amaranthus almost everywhere. As long as you pick about ten plants, you can fry a large plate of natural game. Its tender heart and young leaves are edible. Cooking method First prepare vegetarian meat strips, "Yu Wu" (made-up characters) larvae, shredded ginger, and chopped green onion. First, sauté the shredded ginger until fragrant, then add minced vegetarian meat and stir-fry, and finally pour two cups of water into the pot to boil.
After boiling, add the fried shredded vegetarian meat and wild amaranth to cook together, thicken the sauce and add "Yu Wu" (made-up characters) larvae, and finally season and sprinkle with chopped green onion, it becomes a delicious amaranth "Yu Wu" "(Created characters) larvae. Collection season: spring to autumn, especially in early summer.
Variety:
Supply Season:The supply season is from August to November each year.
Storage Method:
#Should Be / Avoided:
traditional medicine
In Indian folk medicine, the ash of amaranth fruit is used to treat jaundice. Aqueous extracts of its roots and leaves have been used as a diuretic in Vietnam.
The plant also has medicinal properties and is considered an antipyretic, febrifuge, laxative and diuretic in traditional Indian medicine (Ayurveda).
The medical content in the product description is for reference only and cannot be regarded as professional advice. If you need medical help or advice, please consult a professional. See medical statement for details. Some medical content is taken from Wikipedia.
*Edible Compatibility:
Cooking Skills:Farmer: boiled is also delicious pick vegetables to measure with the palm of your hand
ah xi said: "my mother used to grow up in the village of tai po. She said that her parents would pick amaranth from the roadside to make soup." In addition, amaranth can also be boiled, cold, and porridge. Now he picks some from the farm and cooks for his mother. "It's a bit like amaranth, but it has more bite.
Dish:
In Africa, amaranth, like several other plants of the same genus, is a valuable food plant.
In Thai cuisine, a dish made from amaranth is called phak khom (Thai: ผักขม), mullik keerai in Tamil, and tanduliyaka in Sanskrit. Filipinos also use amaranth in cooking, which they call kulitis.
Phat phak khom is a Thai dish stir-fried with amaranth sprouts
The leaves of amaranth, known as massaagu in Dhivehi, have been used in Maldivian cooking for generations, one of the more famous dishes being mas huni.
In Brazil it is known as "caruru de porco" and is used plain stew or added to salty porridge preparations such as angu, which is more common in the inland areas of the country. It is also valuable in Thai cuisine, known as phak khom (Thai: ผักขม).
In Tamil it is called mullik keerai. In Sanskrit it is called tanduliyaka.
It is used as food in the Philippines, where it is called kulitis. The leaves of this plant are called "massaagu" in the Maldivian language and have been used in Maldivian cuisine for centuries in dishes such as mas huni.
In Mexico, it is one of the species labeled Quelite quintonil in Mexican markets.
In Bangladesh it is called "Katanote (কাটানটে)". In Manipuri it is called 'Chengkrook' and is served in stir-fries and in broth mixed with other vegetables. In Mauritius it is called "Brède malbar". The seeds are eaten by many songbirds.
🥗 Product Category (English): Wild Amaranth
Google Recipe 🔍 :

English CookPad 🍳 :

BBC Good Food 🥙 :

🔅 Remark:
🍎 Preserve fruits
1. Fruits especially with softer skin, if packaged, should be placed in the cold box in the original package;
2. Organic fruits are more prone to spoilage if they have water droplets. Put the fruits in a ventilated place to dry or wipe off the water vapor, then wrap the fruits in slightly damp newspaper and put them in a plastic bag before refrigerating. ;
3. Organic fruits do not use preservatives or special treatments. fruits are generally stored for three to five days in room temperature only, should be kept in fridge. Some fruits e.g. papaya will decompose enzymes, so they should be eaten as soon as possible.
🍏 How to wash fruits
Special attention: The dishes, especially small flowers and broccoli, are best soaked in the water to remove residual pesticides (this is organic farm, but will have, but not chemical, except to Re-generative Farm). It is recommended to use our vegetables and vegetables environmentally friendly cleaner
Dish Drops
for 3 to 5 minutes to eliminate residuals Sand and organic pesticide.
1. Wash fruits before eating to keep them fresh;
2. It is not advisable to soak the fruits for too long, and they should be washed first and then cut to avoid the loss of vitamins;
3. Washing fruits with dilute salt water or Dish Drop can easily remove vegetable insects;
4. Cut fruits with a stainless steel knife to reduce vitamin loss;
5. Vegetable leaves contain a lot of nutrients, so you should avoid shredding, chopping or grinding the leaves;
6. Immediately eat after cutting, to avoid the loss of vitamins due to air oxidation.