Description
Sha Po Tsuen Farm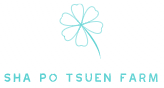 🚚 The Fastest Delivery Time : 2-day delivery.
🐝 Supplier / Place Of Origin:Sha Po Tsuen Farm / Fung Kat Heung, Yuen Long
🔖 Certification: HKORC
🌱 Producer Introduction:
Covering an area of 100,000 square feet, it is located in Fung Kat Heung, Kam Tin, Yuen Long. With the aim of growing healthy crops, the public can enjoy high-quality and safe food at a low price, and hope that when purchasing locally grown fruits, the public can understand the importance of reducing carbon emissions on the environment, so as to achieve the goal of human beings and the greater world. Natural complementarity and harmonious coexistence. ​And in the future, we will grow more different healthy fruits and vegetables to provide customers with choices.
🌱 Supplier Products:
🛍 Product Information (Main) (Traditional Chinese):
The root of the radish is one of the most common vegetables, but in fact the entire plant is edible. At present, there are varieties that are specially consumed, called "leaf radish". Seeds are called Lai Xunzi, which is a commonly used Chinese medicine.
Radish seedlings can induce the human body to produce interferon, increase the body's immunity, and inhibit the growth of cancer cells, which has an important role in preventing and anti -cancer. Radish sprouts contain mustard oil, which can effectively promote gastrointestinal motility, excrete the harmful substances in the intestine, and prevent cancer of the digestive tract; digestive enzymes in radish buds can devour, suppress and even kill cancer cells, especially eating raw eating raw eaten raw. Radish buds can also stimulate the digestive tract to produce interferon, which has the effect of resisting virus infection, thereby reducing the risk of gastrointestinal tumors.
Radish seedlings-anti-epidemic nutrition
1. Radish seedlings are rich in vitamin C and trace element zinc, which helps enhance the body's immune function and improve disease resistance. Vitamin C content is beyond everyone's imagination!
2. The amylase in radish seedlings can break down starch and fat in the food, so that the fatty acids needed by the body are fully absorbed.
3. It can provide enough dietary fiber. Although it cannot be used by the human body, it is important for long probiotics to help the human body digest. The mustard oil in radish seedlings can promote gastrointestinal motility, enhance human appetite, and help gastrointestinal digestion.
4. Traditional Chinese medicine believes that radish seedlings are cold and sweet;
5. The lignin in radish seedlings can improve the vitality of macrophages. Macrophages will devour pathogenic bacteria of foreign invasion, harmful chemicals, wastes formed in the body, cancer cells, and damaged cells.
Consumption method:
Radish seedlings rolling soup, cold radish seedlings, can be used as salad dishes
Supply Period: Only From September To November Every Year
🥗 Recipe:
🔅Notes:
☘️ Preserve vegetables
1. Leafy vegetables and softer vegetables, if packaged, should be placed in the cold box in the original package;
2. Vegetables bought in bulk are more prone to spoilage if they have water droplets. Put the vegetables in a ventilated place to dry or wipe off the water vapor, then wrap the vegetables in slightly damp newspaper and put them in a plastic bag before refrigerating. ;
3. The longer the vegetables are stored, the less fresh they become, and the nutrition will be reduced, so they should be eaten as soon as possible.
☘️ How to wash vegetables
1. Wash vegetables before cooking to keep them fresh;
2. It is not advisable to soak the vegetables for too long, and they should be washed first and then cut to avoid the loss of vitamins;
3. Washing vegetables with dilute salt water or Dish Drop can easily remove vegetable insects;
4. Cut vegetables with a stainless steel knife to reduce vitamin loss;
5. Vegetable leaves contain a lot of nutrients, so you should avoid shredding, chopping or grinding the leaves;
6. Immediately after cutting, the pot should be placed in the pot to avoid the loss of vitamins due to air oxidation.