Description
Farm 28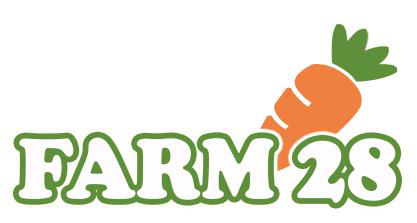 🚚 The Fastest Delivery Time : 2-day delivery.
🐝 Supplier / Place Of Origin:Farm 28 / Kam Tin
🔖 Authentication: HKORC Certificate No. : C14014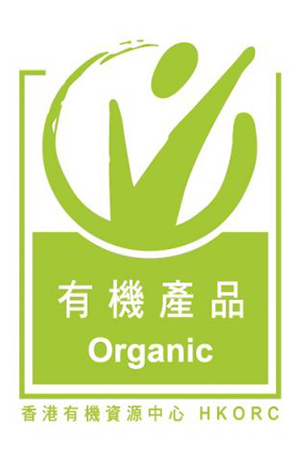 🌱 Manufacturer Introduction:
Covering an area of 100,000 square feet, it is located in Fung Kat Heung, Kam Tin, Yuen Long. With the aim of growing healthy crops, the public can enjoy high-quality and safe food at a low price, and hope that when purchasing locally grown fruits, the public can understand the importance of reducing carbon emissions on the environment, so as to achieve the goal of human beings and the greater world. Natural complementarity and harmonious coexistence. ​And in the future, we will grow more different healthy fruits and vegetables to provide customers with choices.
🌱 Supplier Products:
🛍 Product Information:
Binomial Name:Raphanus sativus L.
Chinese Name:蘿蔔苗
Other Names:Young Radish
Product Description:Radish is a delicious food, but its leaves are neglected. In fact, the leaves are not only higher in vitamins than radishes, but also higher in calories and minerals. Radish leaves are pungent and slightly bitter in taste, and are flat in nature. They have the functions of promoting appetite, helping digestion and regulating qi. Fresh young leaves are a nutritious dish whether they are fried, juiced or marinated into xuelihong.
According to the analysis, the nutrients contained in every 100 grams of radish leaves are 5.2 grams of protein, 0.7 grams of lipids, 7.1 grams of carbohydrates, 290 milligrams of calcium, 30 milligrams of phosphorus, 1.4 milligrams of iron, 3,000 international units of vitamin A, and 0.4 milligrams of vitamin B. mg, vitamin C 90 mg and carotene 1,900 units.
Variety:White radishes come in a variety of flesh textures, shapes, and sizes. If it is distinguished by color, it can be divided into white, upper blue and lower white, outer green and inner red, outer red and inner white, skin blue and flesh purple, etc. If you distinguish by quality, you can use the following as a reference:
Grade 1: The epidermis is tender and smooth, without cracks, no serious pests and other injuries. The shape is normal, the color is good, and the roots and shoulders are slightly turquoise. Premium: The epidermis is delicate and smooth, without cracks,
No pests and other damage. After washing, there are no mud spots and no roots. The color is white and has a sense of weight. A single tree is more than 1 kg. It has a light and crisp sound when played by hand. Level 2: the same variety, next to level 1,
But still maintain the basic characteristics, there are still commodity value.
Supply Season:The peak production period is from September to November.
Storage Method:Radishes can be stored for a long time and do not need to be cleaned. They are packed in fresh-keeping bags and placed in the refrigerator for about a week.
#Should Be / Avoided:
Appropriate: General people can eat. It is suitable for those with poor stools, bloating and heartburn, patients with bronchitis, and those with cough and phlegm and asthma.
Taboo: gastric and duodenal ulcer, chronic gastritis, simple goiter, threatened abortion, uterine prolapse should not eat more. In addition, white radish is a cold vegetable, and those with yin and cold constitution, those with spleen and stomach deficiency should not eat more.
*Edible Compatibility:
Affordable: White radish should be eaten with tofu, because white radish can enhance the digestive function of the human body and can help the human body absorb the nutrients of tofu. Pork and white radish are eaten together, which can strengthen the spleen, soothe the skin, benefit the stomach, digest food, resolve phlegm, diuresis, and hangover. Compensation: When taking ginseng and American ginseng, it should not be eaten with white radish, so as not to reduce the tonic effect. It is also not advisable to eat both white radish and carrots at the same time, because the enzymes in carrots will destroy the vitamin C in white radishes and reduce their nutritional value. White radish should not be eaten with grapes, pineapples or persimmons, because it will easily induce thyroid swelling. White radish and fungus should not be eaten together, because eating both together may cause skin sensitivity.
Cooking Skills:In addition to being used as compost, radish leaves can also be fried and eaten as vegetables, or they can be used as a substitute for mustard greens or small mustard greens to make "xilihong".
Notes:white radish leaves
The folk proverb says "eat radish in winter and ginger in summer". Eating too much hot food in winter can easily cause dryness and heat in the body. White radish leaves can remove fire and promote fluid, and promote gastrointestinal motility.
radish skin
Radish skin is rich in sulforaphane, one of the most healthy compounds in cruciferous vegetables. It can promote the body's immune mechanism, induce the activity of liver detoxification enzymes, and protect the skin from ultraviolet rays. Luo Mingyu pointed out that radish skin is cool and sweet in taste, clears heat and promotes water, and drinking juice after boiling water can relieve hot flashes during menopause.
Dish:
Radish cake, radish brisket, green and red radish soup, braised pork skin with radish, pickled sour radish.
🥗 Product Category (English): Young Radish
Google Recipe 🔍 :

English CookPad 🍳 :

BBC Good Food 🥙 :

🔅 Remark:
☘️ Preserve vegetables
1. Leafy vegetables and softer vegetables, if packaged, should be placed in the cold box in the original package;
2. Organic Vegetables are more prone to spoilage if they have water droplets. Put the vegetables in a ventilated place to dry or wipe off the water vapor, then wrap the vegetables in slightly damp newspaper and put them in a plastic bag before refrigerating. ;
3. Organic vegetables do not use preservatives or special treatments. Vegetables are generally stored for three to five days. Some vegetables will decompose enzymes, so they should be eaten as soon as possible.
☘️ How to wash vegetables
Special attention: The dishes, especially small flowers and broccoli, are best soaked in the water to remove residual pesticides (this is organic farm, but will have, but not chemical, except to Re-generative Farm). It is recommended to use our vegetables and vegetables environmentally friendly cleaner
Dish Drops
for 3 to 5 minutes to eliminate residuals, sand and dust.
1. Wash vegetables before cooking to keep them fresh;
2. It is not advisable to soak the vegetables for too long, and they should be washed first and then cut to avoid the loss of vitamins;
3. Washing vegetables with dilute salt water or Dish Drop can easily remove vegetable insects;
4. Cut vegetables with a stainless steel knife to reduce vitamin loss;
5. Vegetable leaves contain a lot of nutrients, so you should avoid shredding, chopping or grinding the leaves;
6. Immediately after cutting, to avoid the loss of vitamins due to air oxidation.