Description
Kam's Organic Farm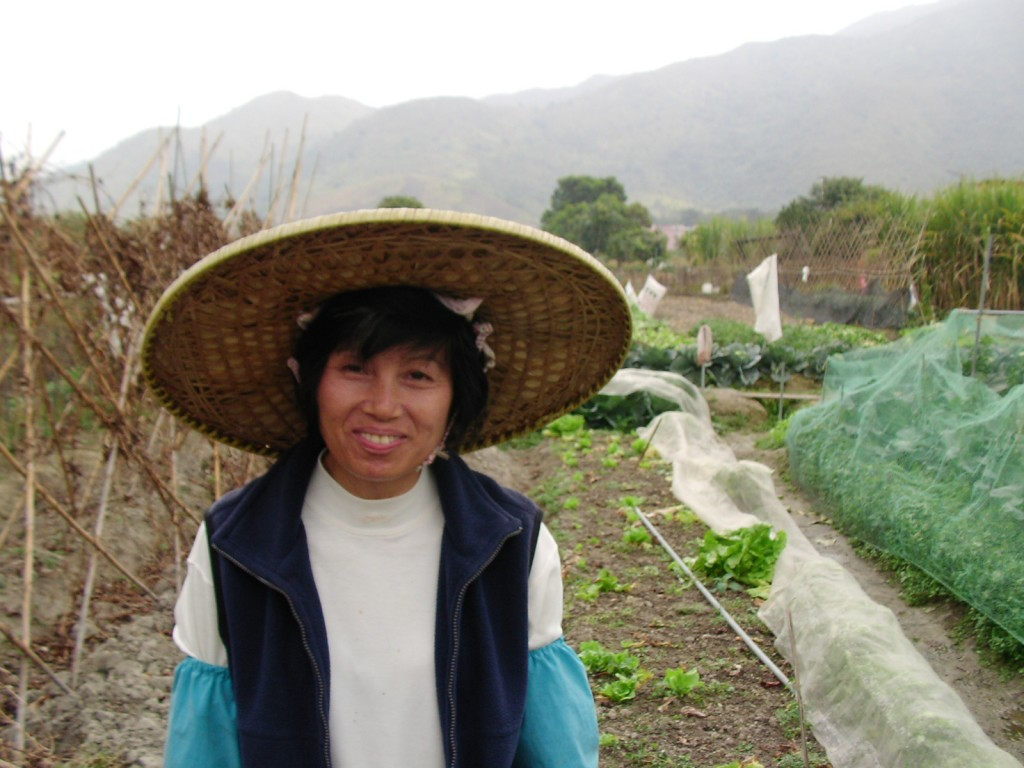 🚚 The Fastest Delivery Time : It Takes 3-4 Days.
🐝 Supplier / Place Of Origin:Kam's Organic Farm / Hok Tau, Fanling
🔖 Certification: HKORC Certified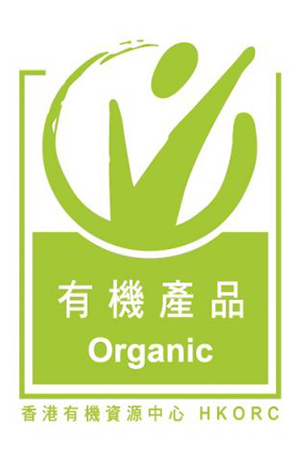 🌱 About the Producer:
Kam Je has worked in the fields of Hok Tau for several years, and she has always been known for her hard work. The land she rented is full of different crops everywhere. Kam Je is straightforward and friendly, and asked Kam Je how to take care of the whole 5000s.f., she said, "I have to do it alone. Friends will come to help during holidays. Sometimes I even work from 7:00 am to 3:00 am the next day, take a taxi home, and continue working at 7:00 am." We were amazed that she was all All year round, she added elves: "It doesn't matter, I sometimes have relatives come, and I will take them outside to play."
The cabbages on the field are green and plump, bigger than a human head, and they are the fruits of her hard work. Kam Je can harvest about 1,000 catties of broccoli every year. According to the retail price of organic vegetables, the price is about 30 yuan per catty. If you sell all the broccoli, you can earn $30,000. Who says farmers work hard and can't make ends meet?
Kam Je smiled wryly: "Other organic farmers also have a bumper harvest of broccoli every year, and the supply exceeds demand. Even if they sell it to the vegetable management department at a low price, they will not accept it." Then what to do with this thousand-jin broccoli? "Eat it yourself! Or don't you give it away?" Give them to friends. If not, compost them."
Although Kam Je said "it doesn't matter" in everything, everyone knows that farmers are always happiest when they see other people's happy expressions after tasting the crops they planted. Now that the hard-earned cabbage can only be returned to the soil, how can the farmer not feel sad? I hope that everyone can actively support local small farmers and local agriculture in Hong Kong. "
🌱 Supplier Products:
🛍 Product Information:
Binomial Name:Artemisia lactiflora
Chinese Name:珍珠菜
Other Names:White Mugwort
Product Description:White Mugwort looks similar to celery and can be used as an edible vegetable as well as a medicinal plant. The main edible leaves and petioles have a special taste, and the soup is extremely sweet. It is often mixed with eggs to make carrot and egg drop soup; it can dispel wind and relieve cough, activate blood circulation and blood stasis, reduce swelling and detoxify. Can be used internally or externally. It can be produced throughout the year, with the peak season from November to March.
Distributed in Singapore, Laos, India, Cambodia, Vietnam, Indonesia, Taiwan Island, and Jiangsu, Hunan, Guizhou, Hubei, Guangxi, Guangdong, Zhejiang, Gansu, Yunnan, Sichuan, Fujian, Anhui, Jiangxi, Shaanxi, and Henan in mainland China It grows in areas with an altitude of 3,000 meters, mostly in valleys and other humid areas, under forests, forest edges, shrub edges and slightly dry areas.
Alias
Qinzhou Anluzi (Zhenghe Materia Medica), Duck Foot Mugwort (herbal medicinal material), Chicken Beet (Luchuan Materia Medica), Four Seasons Vegetables (Seed Plant Handbook of Southern Jiangsu), Artemisia annua (Hainan Flora), Guangdong Liujinu , beet seed (Fujian, Zhejiang, Guangdong, Guangxi), wild celery, mugwort, duckweed (Hunan, Guangxi), pearl chrysanthemum (Jiangxi), Panax notoginseng, tuberculosis grass, wild red celery, white rice mugwort (Sichuan) , red aunt vegetable (Guizhou), spinach, White Mugwort, pearl spinach, parsley, four-season vegetable, milky white mugwort, beet, fragrant beet, naiaxiang, duck palm mugwort.
Variety:Artemisia leucophylla (original variety)
Artemisia tenuifolia (variety)
Supply Season:The supply season is from November to January each year.
Storage Method:
#Should Be / Avoided:
Contains volatile oils, including flavonoid glycosides, phenols, amino acids, coumarin and other substances. The whole plant is used as medicine. It is used as a substitute for "Liu Jinu" (Qinhao) among the people in Guangdong and Guangxi. It has the functions of clearing away heat, detoxifying, relieving cough, anti-inflammation, activating blood circulation, dispersing blood stasis, and stimulating menstruation. It is used to treat liver and kidney diseases. In recent years, Also used to treat blood filariasis.
White Mugwort can be eaten as a vegetable. It can be fried or served cold. It is a special dish with low sodium and high potassium. After people eat it, it can clear away heat and reduce dampness, nourish yin and nourish the lungs, and remove edema. In addition, There are also a large number of flavonoids in White Mugwort, which are very nourishing to women. Therefore, White Mugwort is also one of the ideal tonic dishes for women.
*Edible Compatibility:
Cooking Skills:The role of White Mugwort
1. White Mugwort has the effect of curing dysentery. The specific usage is to decoct 250 grams of White Mugwort in water and eat it once a day for three to five days. The symptoms of dysentery will disappear.
2. White Mugwort has the effect of treating bruises. The specific usage is to dry the roots of White Mugwort and take five qian of malan root each, put them into a pot together, mix wine and water in a ratio of one to one, and mix them together. Decoction White Mugwort and malan root, and the decoction can be taken orally or applied to injured areas.
3. For the effect of White Mugwort on treating sore throat, the usage is to take three qian each of fresh White Mugwort and fresh agarwood, then mash them into powder, add boiling water and drink it, take it twice a day, and it will be enough in four to five days. Effective.
Home-style recipes for 8 kinds of cabbage
Dried fish with shredded ginger and boiled carrots...
Cabbage, corn and egg...
Stir-fried carrots, bean curds and spinach...
Stir-fried Chinese Cabbage with Chikuwa...
Fried egg with scallions...
Salad with vegetables...
Mushroom and scallion pancakes...
Cabbage and Egg Drop Soup
Notes:It has certain toxicity and should not be eaten by pregnant women.
Dish:
Loosestrife egg drop soup
A vegetable called "kak-tshài" is also known as loosestrife and duck's foot moxa. Its leaf shape is somewhat similar to celery, and it has a special spicy and bitter taste.
Time 10 minutes
Ingredients
sesame oil 1 tsp
4 slices of ginger (shredded pork) appropriate amount
A handful of spinach
2 eggs
2 bowls of water
Salt as appropriate
Pick the leaves and young stems of the cabbage (thick stems will taste less delicious)
Shred ginger and beat eggs
Add sesame oil (cold oil) to the pot and stir out the aroma of shredded ginger
Add 2 bowls of water and bring to boil
Add the spinach and cook for 2 to 3 minutes
Add appropriate amount of salt
Add egg liquid
Pre -order once a week. After the order is placed, fresh products will arrive within 2 days. The supply depends on the delivery situation, or it will be shipped separately.
🥗 Product Category (English): White Mugwort
Google Recipe 🔍 :

English CookPad 🍳 :

BBC Good Food 🥙 :

🔅 Remark:
☘️ Preserve vegetables
1. Leafy vegetables and softer vegetables, if packaged, should be placed in the cold box in the original package;
2. Organic Vegetables are more prone to spoilage if they have water droplets. Put the vegetables in a ventilated place to dry or wipe off the water vapor, then wrap the vegetables in slightly damp newspaper and put them in a plastic bag before refrigerating. ;
3. Organic vegetables do not use preservatives or special treatments. Vegetables are generally stored for three to five days. Some vegetables will decompose enzymes, so they should be eaten as soon as possible.
☘️ How to wash vegetables
Special attention: The dishes, especially small flowers and broccoli, are best soaked in the water to remove dust (even it is organic farm). It is recommended to use our vegetables and vegetables environmentally friendly cleaner
Dish Drops
for 3 to 5 minutes to eliminate residuals, sand and dust.
1. Wash vegetables before cooking to keep them fresh;
2. It is not advisable to soak the vegetables for too long, and they should be washed first and then cut to avoid the loss of vitamins;
3. Washing vegetables with dilute salt water or Dish Drop can easily remove vegetable insects;
4. Cut vegetables with a stainless steel knife to reduce vitamin loss;
5. Vegetable leaves contain a lot of nutrients, so you should avoid shredding, chopping or grinding the leaves;
6. Immediately after cutting, to avoid the loss of vitamins due to air oxidation.