Description
Huguenin Fromages

🚚 The Fastest Delivery Time : It takes 2-3 days.
🐝 Supplier / Place Of Origin:Huguenin Fromages / Switzerland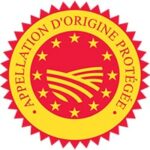 appellation d'origine protégée (AOP)
🌱 About the Producer:
Huguenin FROMAGES is an active performance in this field as a private company since 1958, as a private company.
From Combe Du Pissot Valley to Forts D'Affinage de La Tine, employees are responsible for selecting, taking care and refining different AOP cheese and their own brand products.
🛍 Product Information:
Cheese affineur since 1958, Huguenin Raclettes are aged in the Forts de la Tine, former military forts, built in the rock of the Swiss mountains which allows their cheeses to age slowly and to obtain an exceptional maturation. Not to be confused with Vacherin cheese, Vâcheron is a cheese made from goat's milk. Its delicate taste will be a real pleasure for your taste buds and will perfectly compliment a cheese platter.
🔸 Supplementary Information:
Pre -order once a week. The supply depends on the delivery situation, or it will be shipped separately.
🥗 Product Line:
chèvre
🔅 Remark:



🚚 Supply Period:
Annual supply
Cheese Pairing Chart cheese matching table
Customer Reviews
{{'product.product_review.no_review' | translate}}