Description
Organic Farmula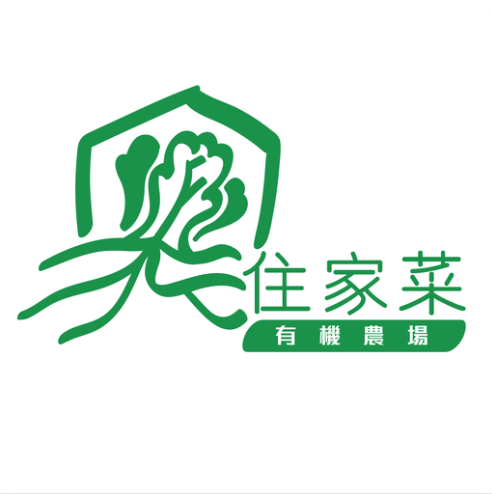 🚚 The Fastest Delivery Time : Every Tuesday.
🐝 Supplier / Place Of Origin:Organic Farmula / Kam Tin
🔖 Certification: Hong Kong Organic Resource Center Organic Certification Number C20003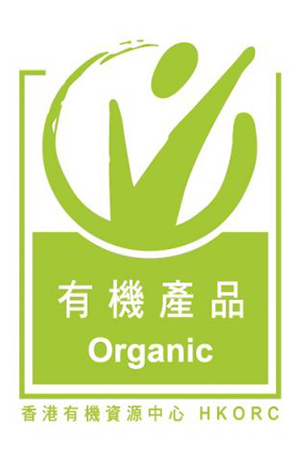 🌱 Producer Introduction:
Hong Kong has large and small organic farms with hundreds of or small. Organic Farmula are one of the large scale. It covers an area of ​​80,000 feet. It has one of the largest greenhouses in Hong Kong. It adopts scientific research technology and is committed to developing modern organic farming. 
"Organic Farmula" wants to choose a local dish that is relieved by choosing Hong Kong people, a native Hong Kong cuisine.
"Home Furnishing" was planned in May 2019. In August, the soil was opened up wasteland. In December, the first batch of dishes were released. Until June 20, 2020, it officially obtained organic certification. After two spring, summer, autumn and winter, experienced crops have been lost, and production so far can be regarded as stable. "Home Family Cai" believes that Hong Kong agriculture must continue to move, and must first modernize, reduce labor, ensure production and quality, to attract more young people to join and continue the sunset industry. At the same time, farms and farms, farms, and high -quality sales platforms must be combined to promote the local real estate industry. Eat, why is it controlled by others? Intersection
"Home Cai" hopes to walk with the "Planting Market", bring organic life to the community, and support health and environmental protection.
🌱 Supplier Products:
🛍 Product Information (Main) (English):
Binomial Name:Curcuma longa
Chinese Name:黃薑 | 薑黃
Other Names:Turmeric
Product Description:The underground tuber of the ginger plant turmeric; fresh turmeric is crunchy, gingery and citrusy, with a pleasant earthy aroma and a hint of citrus. Dried turmeric has a complex, rich woody aroma with hints of floral, citrus, and ginger, a touch of sourness, moderate spiciness, and musky warmth. Since turmeric is a safe vegetable dye, it has been directly used as a natural pigment in food since ancient times. Chinese medicine believes that turmeric is acrid, bitter, warm in nature, and belongs to the liver and spleen meridians. Turmeric root has the functions of promoting Qi and relieving depression, breaking blood stasis, promoting gallbladder and yellowing, and clearing the menstrual flow. Turmeric can increase bile secretion, promote gallbladder contraction, and has analgesic effect. Rhizomes can be used to treat blood stasis, amenorrhea, thoracic and abdominal mass, abdominal pain, and bruises. Curcumin in turmeric can inhibit the growth of tumor cells and also has antioxidant properties. Curcumin and volatile oil have antibacterial effect on Staphylococcus aureus. Curcumin can also accelerate skin wound healing and reduce scarring.
Native to South Asia, India is the main producer of turmeric, while other producers include China, Haiti, Indonesia, Jamaica, Malaysia, Palestine, Peru, Sri Lanka and Vietnam.
Variety:There are three types of turmeric: 1. sliced ​​turmeric, 2. turmeric strips, 3. turmeric seeds Turmeric is classified by the shape of rhizomes: (1)
Round turmeric: Also known as ginger head, female ginger, etc., it is the main rhizome of turmeric, with a spherical shape, long loose body and rough surface. Tan, the section color is lighter. (two)
Long-shaped turmeric: also known as Zijiang, bud turmeric, is a lateral rhizome, cylindrical and slightly flat, slightly curved, often with short branches, one end is blunt and round, the other end is cross-section, the surface has longitudinal wrinkles and obvious section. The quality is solid, and the cross-section color is golden yellow.
Turmeric is distinguished by color: 1. White turmeric, 2. Green turmeric, 3. Yellow turmeric (red turmeric), also used as curry and health food turmeric
Supply Season:Hong Kong is supplied throughout the year.
Storage Method:Fresh turmeric should be kept in a cool, dry place or in the freezer compartment of the refrigerator for up to two weeks. Turmeric powder generally has a low water content and is not easy to spoil. After purchasing, put it in a sealed iron tin and store it in a dry and cool place for at least one year. Turmeric has a strong vitality. If it is left alone, it is easy to germinate, so be careful when storing it.
#Should Be / Avoided:
Suitable for: Rheumatism, sore muscles and joints, pain from falls, menstrual pain, and abdominal mass. Traditional Chinese medicine mainly uses curcumin to treat these ailments.
Contraindication: People with blood deficiency without qi stagnation and blood stasis should not take it; Turmeric is dry and hot. Eating turmeric will cause anger, dry mouth, body heat and constipation, so people with yellow urine should take it in moderation; Turmeric also stimulates and excites the uterus. effect, best avoided by pregnant women
(in large quantities) to eat.
*Edible Compatibility:
Suitable: Huanglian, cinnamon, Corydalis, Guangyujin, Mian Yinchen can treat gastritis, cholangitis, abdominal distention, pain, vomiting, jaundice, etc.; when used together with pepper, it can enhance the aroma of pepper: there is no literature report.
Cooking Skills:Generally, there are three ways to use turmeric: sliced, chopped, and smashed into powder. It can be used in soups, sauces, salads, rice, eggs, meat, and seafood. It is also used in Indian curries, sweet sauces, and mustards. ingredients. Turmeric itself has a unique earthy smell, which can be eliminated by heating it in oil or mixing it with curry powder. Curcumin is also a natural pigment and is widely used as a coloring agent in food.
Notes:Chinese medicinal materials use the plants of the genus Curcuma of the ginger family, and there are three medicinal materials listed below: 1. Turmeric, the original plant is Curcuma long
L.. 2. Turmeric, the original plant is C.aromatica Sails, and Turmeric is a variant of turmeric. 3. Curcuma, the original plant is C.zedoaria
Rose.. The food is mostly turmeric and turmeric supplemented, but the curcuma is only used for medicinal purposes.
Dish:Turmeric porridge, turmeric rice, turmeric chowder, Malaysian spicy laksa soup, stew, vegetable dishes, clay pot dishes, etc.
Supply Period: Hong Kong Is Supplied Throughout The Year.
Suggested Eating Method:
Generally, there are three ways to use ginger. Slice, chopped, and planed powder can be used for soup, sauce, salad, rice, eggs, meat, seafood, and seafood. Ingredients. The turmeric itself has a unique mud smell. If you want to eliminate this smell, you can use oil to heat or stir -fry with curry powder. Colinel is also a natural pigment, which is widely used as a toror for food.
🥗 Recipe (English Version):
Google Recipe 🔍 :

English CookPad 🍳 :

BBC Good Food 🥙 :

🔅Precautions (English Version):
☘️ Preserve vegetables
1. Leafy vegetables and softer vegetables, if packaged, should be placed in the cold box in the original package;
2. Organic Vegetables are more prone to spoilage if they have water droplets. Put the vegetables in a ventilated place to dry or wipe off the water vapor, then wrap the vegetables in slightly damp newspaper and put them in a plastic bag before refrigerating. ;
3. Organic vegetables do not use preservatives or special treatments. Vegetables are generally stored for three to five days. Some vegetables will decompose enzymes, so they should be eaten as soon as possible.
☘️ How to wash vegetables
1. Wash vegetables before cooking to keep them fresh;
2. It is not advisable to soak the vegetables for too long, and they should be washed first and then cut to avoid the loss of vitamins;
3. Washing vegetables with dilute salt water or Dish Drop can easily remove vegetable insects;
4. Cut vegetables with a stainless steel knife to reduce vitamin loss;
5. Vegetable leaves contain a lot of nutrients, so you should avoid shredding, chopping or grinding the leaves;
6. Immediately after cutting, to avoid the loss of vitamins due to air oxidation.