Description
Fu Kam Organic Pitaya Farm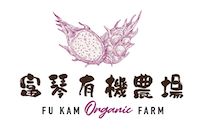 🚚 The Fastest Delivery Time : 2-day delivery.
🐝 Supplier / Place Of Origin:Fu Kam Organic Farm / Kwu Tung, North District
🔖 Certification: OFDC Certification (IFOAM Accredited) IFOAM認可 : OF-3105-852-2785 | HKORC Certification (IFOAM accredited) C10020
🌱 Producer Introduction:
Fu Kam Dragon Fruit Organic Farm is located in Kwu Tung, Sheung Shui. It was established in 2007 and covers an area of approximately 500,000 sf. It also has a variety of organic vegetables and orchards. Therefore, from December to June of the following year, we can provide seasonal vegetables and fruits, such as strawberries, fennel, cherry tomato, corn... and dragon fruit, watermelon, lychee, longan, monk fruits and passion fruit from June to November In their current production period. Our products are healthy, high-quality and delicious choices!
🌱 Supplier Products:
🛍 Product Information (Main) (Traditional Chinese):
Main source
Origin in South Asia, India is the main producer of turmeric, and other producers include China, Haiti, Indonesia, Jamaica, Malaysia, Palestine, Peru, Sri Lanka and Vietnam.
#basic introduction
Ginger plants underground tubers; fresh ginger is crispy, with ginger flavor and citrus aroma, which tastes a kind of pleasant earth fragrance and a faint citrus flavor. The dry ginger has a complex, rich wooden aroma, which is faint with floral fragrance, citrus aroma, and ginger flavor. It tastes a bit of sour taste, moderate spicy taste, and a warm taste with musk. Because turmeric is a safe plant dye, it has also been used directly for one of the natural pigments in food since ancient times. Traditional Chinese medicine believes that ginger tastes, bitter, warm, and return to liver and spleen. The roots of turmeric blocks have the effects of qi and stagnation, stasis, bold and yellowing, and pass through the scriptures. Ginger can increase bile secretion, promote gallbladder contraction, and have analgesic effect. The rhizomes can be used to treat blood stasis meridians, chest and abdomen mass, abdominal pain, and bruises. Gingerin in turmeric can inhibit the growth of tumor cells and also have antioxidant function. Curginin and volatile oil have antibacterial effects on Golden Bacizol. Colacea can accelerate the healing of the skin wound and reduce the formation of scars.
Variety
Three varieties of turmeric: 1. Ginger, 2. Ginger, 3. Zijihumatsu
Ginger is classified in the shape of the rhizomes: (1) Round ginger: also known as ginger head, mother ginger, etc., is the main root stem of turmeric, which is spherical, loose body, rough surface. The tan and the section are lighter. (2) Long -shaped turmeric: Also known as the ginger and buds of ginger, it is a stem, which is cylindrical and slightly flat, slightly bent, often with short branches, one end of it, the other end is the section, the surface is vertical on the surface, there are vertical surfaces on the surface, and there are vertical surfaces on the surface. Wrinkles and obvious links. The quality is solid, and the section is golden.
Ginger is distinguished in color: 1. White turmeric, 2. Green and ginger, 3. Ginger (big red turmeric), which is also used as curry and healthy food.
Supply season
Hong Kong is supplying all year round
Method of buying
Fresh turmeric should be strong and firm in texture. When buying ginger powder, the deeper color and the soft taste, the best.
storage method
Fresh turmeric should be placed in a cool and dry place or in the fresh -keeping room of the fruits and vegetables in the refrigerator. It can be stored for up to two weeks. Ginger powder is generally low in water content and is not easy to rot. After purchasing it, put it in a sealed iron can and store it in a dry and cool place. It can be stored at least one year. Turmeric has a strong vitality. If it is placed, it is easy to germinate, so pay attention to storage.
#*Should be avoided by the crowd
Should be rheumatic, muscle joint pain, pain of damage, pain, and abdominal mass, Chinese medicine mainly treats these pains with cowlinin. Avoid those who do n't take blood deficiency without qi stagnation and blood stasis; ginger is hot and hot, and eating turmeric will make the fire strong, easy to dry and dry, fever and constipation, so people with yellow urine should be taken in moderation; ginger is stimulating, excited about uterine uterus In effect, pregnant women are best to avoid (a lot).
#*Edible compatibility
Appropriate: Huanglian, Cinnamon, Yanhu, Guangyu, Yin Chen can cure gastritis, bile ductitis, bloating and stuffy, pain, vomiting, jaundice, etc.; When used with pepper, you can enhance the aroma of pepper: there is no literature report.
The use of cooking techniques is generally three. There are three ways to use ginger. Slice, chopped, and planed powder. It can be used in soup, sauce, salad, rice, eggs, meat, seafood, and seafood. Mustard ingredients. The turmeric itself has a unique mud smell. If you want to eliminate this smell, you can use oil to heat or mix with curry powder and stir -fry. Colinel is also a natural pigment, which is widely used as a toror for food.
#Remarks matters
Chinese medicinal materials use the plants of ginger and ginger (Curcuma). There are three medicines: 1. Ginger, and the original plants are Curcuma Long L. 2. Tulips, the original plants are C.AROMATICA SAILS, and tulips are variants of turmeric. 3. Terminal, the original plant is C.Zedoaria Rose. Edible is mostly supplemented by ginger and tulips, but the description is only medicinal.
Commonly used dishes
Ginger porridge, ginger rice, ginger hodgepodge, Malaysian spicy laba soup, stew, vegetable dishes, pottery cooking, etc.
Supply Period: Only From September To February Every Year
🥗 Recipe:
Google Recipe 🔍 :

English CookPad 🍳 :

BBC Good Food 🥙 :

🔅Notes:
☘️ Preserve vegetables
1. Leafy vegetables and softer vegetables, if packaged, should be placed in the cold box in the original package;
2. Vegetables bought in bulk are more prone to spoilage if they have water droplets. Put the vegetables in a ventilated place to dry or wipe off the water vapor, then wrap the vegetables in slightly damp newspaper and put them in a plastic bag before refrigerating. ;
3. The longer the vegetables are stored, the less fresh they become, and the nutrition will be reduced, so they should be eaten as soon as possible.
☘️ How to wash vegetables
1. Wash vegetables before cooking to keep them fresh;
2. It is not advisable to soak the vegetables for too long, and they should be washed first and then cut to avoid the loss of vitamins;
3. Washing vegetables with dilute salt water or Dish Drop can easily remove vegetable insects;
4. Cut vegetables with a stainless steel knife to reduce vitamin loss;
5. Vegetable leaves contain a lot of nutrients, so you should avoid shredding, chopping or grinding the leaves;
6. Immediately after cutting, the pot should be placed in the pot to avoid the loss of vitamins due to air oxidation.