Description
Aramits

🚚 The Fastest Delivery Time : It takes 2-3 days.
🐝 Supplier / Place Of Origin:Aramits / Pyrénées-Atlantiques, France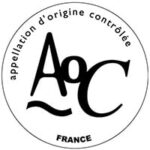 Appellation d'Origine Contrôlée (AOC)
🌱 About the Producer:
FROMAGERIE D 'Aramits was founded by a group of shepherds aiming to maintain mountain agriculture and support 60 local farmers. Its flagship product is the famous OSSAU-Iraty.
Fromagerie d 'Aramits is headquartered in the Aramits of the Billy Nemis Mountains in the French Atlantic.
🌱 Supplier Products:
🛍 Product Information:
Rated 5.00 out of 5 based on 2 customer ratings (2 customer reviews)
With its concentrated and strong flavours mixed with fruity notes, the Tomme de Chèvre is a traditional cheese made in Aramits which embodies the land where it was produced. This round, thick cheese has a subtle, yet powerful taste, with a flexible and smooth texture.
Pre -order once a week. The supply depends on the delivery situation, or it will be shipped separately.
👩🏻‍🍳 Suggested Serving:
🍷 Wine Pairing:
Red Wines (Cabernet Sauvignon, Beaujolais)
White Wines (Sauvignon Blanc, Pouilly Fume)
🥗 Product Line:
chèvre
🔅 Remark:



Best Before: 3 Dec 2023
🚚 Supply Period:
Annual supply
Cheese Pairing Chart cheese matching table