Description
Yunnan Organic Certified Vegetables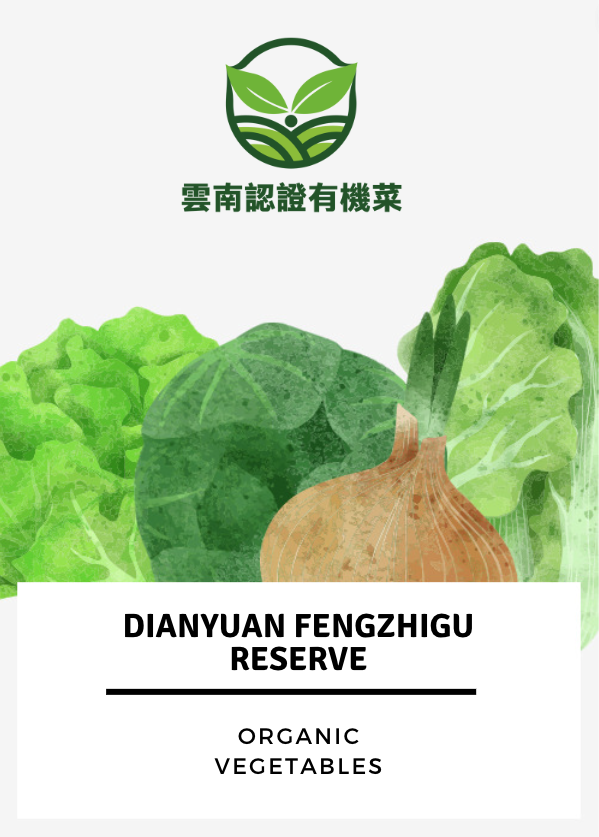 🚚 The Fastest Delivery Time : On Tuesday, Thursday, Saturday, arrived.
🐝 Supplier / Place Of Origin:Yunnan Organic Certified Vegetables / Yunnan
🔖 Certification: Organic certification by China and Canada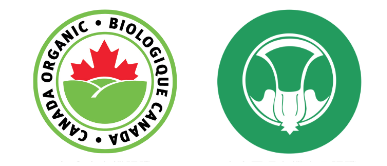 🌱 Producer Introduction:
Yunnan Kunming Organic Vegetable Farm is located in Dianyuan Wind Valley Reserve, Panlong District, Kunming City, Yunnan, where the soil is fertile and the water source is clean; the requirements for environmental governance in the area are strict. Taking into account both the ecological environment and economic development, the farm strictly abides by organic standards, and there is no agricultural pollution. The organic vegetables grown in the protected area are particularly sweet and delicious.
The unique climate of Yunnan
Yunnan has a good climate and abundant sunshine, with an average temperature of 14.9°C, a maximum temperature of 31.5°C, and a minimum temperature of -7.8°C; the rainy season is mainly concentrated in May to September; the relative humidity is 76%. The plateau in Panlong District is about 1891m above sea level, and gradually decreases from north to south in a ladder shape. The altitude is between 1500m and 2800m, which is most suitable for planting diversified vegetables.
get two-factor authentication
Because the certification standards in China and Hong Kong are different and uneven. In view of this, hoping to gain the recognition and trust of consumers, organic vegetables in Kunming, Yunnan have obtained dual certification: domestic organic certification and Canadian organic certification.
In 2016, the Consumer Council conducted a random inspection of pesticide residues, all of which were zero; for many years, there were no pesticide residues after random inspections by our customers.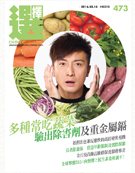 🌱 Supplier Products:
🛍 Product Information (Main) (English):
Binomial Name:Lycopersicon esculentum Mill.
Chinese Name:蕃茄 | 番茄
Other Names:Tomato
Product Description:Sweet and sour, slightly cold in nature. It has the effects of invigorating the stomach and digestion, promoting body fluid and quenching thirst, clearing heat and detoxifying, lowering blood pressure, cooling blood and calming liver, nourishing blood and moistening dryness, relaxing tendons and activating collaterals, etc. Tomatoes contain a variety of elements that can enhance human immunity and prevent cancer, including lycopene, β-carotene, vitamin C, etc., which help to resist oxidation and prevent cell membranes from being damaged by free radicals, thereby protecting cell health. Lycopene is especially good for Helps in preventing prostate tumors in men; in addition, beta-carotene combined with lutein and zeaxanthin work synergistically to help prevent vision loss.
Native to South America, it was introduced to Europe in the 16th century and to Asia in the 17th century. Tomatoes cultivated in China were introduced from Southeast Asia at this time, and after cultivation and selection, a number of varieties suitable for China's climate and cultivation requirements were cultivated.
Variety:Tomato is a berry, the herb is about one meter tall. Fruit spherical, oblate, oblong or ovate, 3-8 in diameter
cm, different sizes. When the tomato is ripe, the color will change from green to red, and the skin is thin and elastic. In addition, because there are many varieties of tomatoes, the colors are also different, such as yellow, orange, red and so on. In addition, there are also cherry eggplant and pearl eggplant. There is a milky yellow oval shape like a white date, which is called milk tomato.
There are several varieties of this plant:
1. The common cherry tomato (L. esculentum var. cerasiforme) has small and thin leaves, and the fruit is yellow or red spherical;
2. Another variety is the pome tomato (L. esculentum var. pyriforme), with larger and slightly thicker leaves and a red pear-shaped fruit.
Supply Season:The main production period is from November to June of the following year, and Hong Kong is supplied throughout the year.
Storage Method:Wipe the surface of the tomatoes with a rag, and put them in a cool and ventilated place (with the stem up). Generally, they can be stored for about 10 days. As for immature tomatoes, they can be placed at room temperature and allowed to mature slowly. Generally, they can be stored for about 2
to 5 weeks.
#Should Be / Avoided:
Suitable: suitable for patients with heart disease, high blood pressure, diabetes, hepatitis, cholecystitis, gallstones, arteriosclerosis, cancer; in addition, vitamin C deficiency, pellagra and chickenpox are also suitable.
Taboo: Deficiency of the spleen and stomach should not eat too much. Women should not eat raw tomatoes during menstruation. Patients with acute enteritis, bacillary dysentery and active ulcer should not eat it. In addition, people with too much stomach acid should not eat on an empty stomach, because tomatoes contain a lot of amines and soluble astringents, which can easily cause stomach pain after eating.
*Edible Compatibility:
Appropriate: 1. Tomato and cabbage: Chinese cabbage and tomato both contain vitamin C and potassium, and eating together can help prevent colds, relax muscles, and soothe your mood. Avoid: 1. Tomato and shochu: Enjoying at the same time will cause chest tightness, which can be eliminated by using mung beans. 2. Tomato and mung bean: Eating at the same time can easily damage your vitality. 3. Tomato and Cucumber: Cucumber contains vitamin C decomposing enzymes, which will destroy a large amount of vitamin C contained in tomatoes. 4. When using tetracycline antibiotics, eat less alkaline foods such as tomatoes, because this will reduce the solubility of tetracycline, thereby reducing the efficacy of the drug.
Cooking Skills:The edible part is the fruit. After removing the pedicle, rinse the outer layer of the tomato thoroughly with running tap water and carefully wash the depression.
Notes:Now studies have pointed out that tomatoes contain antioxidant lycopene, which can effectively prevent prostate cancer. Substances for the treatment of high blood pressure are also extracted from fragrant tomato.
Green tomatoes contain a lot of tomatine, which can cause dizziness, nausea, vomiting, and even death in severe cases, so it is not suitable for consumption. There have been many salmonella poisoning incidents involving raw tomatoes in the United States. Careful selection and proper cooking are recommended.
Tomatoes can be eaten as fruits, but do not eat them on an empty stomach. Therefore, the stomach acid is relatively strong, and it condenses with substances such as persimmon phenol in tomatoes into substances that are not easily dissolved, which blocks the outlet of the stomach and causes stomach distension and abdominal pain.
When a person falls asleep, a tissue called the pineal gland in the brain will secrete melatonin to promote various repair mechanisms; it can also help fall asleep and improve the quality of sleep. If you can't sleep at night, you can drink a small glass of tomato juice, because tomato juice contains a lot, drink it before going to bed, it will help you fall asleep.
Dish:Tomato scrambled eggs, tomato potato soup, fungus and tomato meat slices, tomato red shirt fish.
Supply Period: The Main Production Period Is From November To June Of The Following Year, And Hong Kong Is Supplied Throughout The Year.
Suggested Eating Method:
The edible part is fruit. After removing the ethics, clean the outer layer of the tomato with the flowing tap water and carefully clean the depression.
🥗 Recipe (English Version):
Google Recipe 🔍 :

English CookPad 🍳 :

BBC Good Food 🥙 :

🔅Precautions (English Version):
☘️ Preserve vegetables
1. Leafy vegetables and softer vegetables, if packaged, should be placed in the cold box in the original package;
2. Organic Vegetables are more prone to spoilage if they have water droplets. Put the vegetables in a ventilated place to dry or wipe off the water vapor, then wrap the vegetables in slightly damp newspaper and put them in a plastic bag before refrigerating. ;
3. Organic vegetables do not use preservatives or special treatments. Vegetables are generally stored for three to five days. Some vegetables will decompose enzymes, so they should be eaten as soon as possible.
☘️ How to wash vegetables
1. Wash vegetables before cooking to keep them fresh;
2. It is not advisable to soak the vegetables for too long, and they should be washed first and then cut to avoid the loss of vitamins;
3. Washing vegetables with dilute salt water or Dish Drop can easily remove vegetable insects;
4. Cut vegetables with a stainless steel knife to reduce vitamin loss;
5. Vegetable leaves contain a lot of nutrients, so you should avoid shredding, chopping or grinding the leaves;
6. Immediately after cutting, to avoid the loss of vitamins due to air oxidation.