Description
Yunnan Organic Certified Vegetables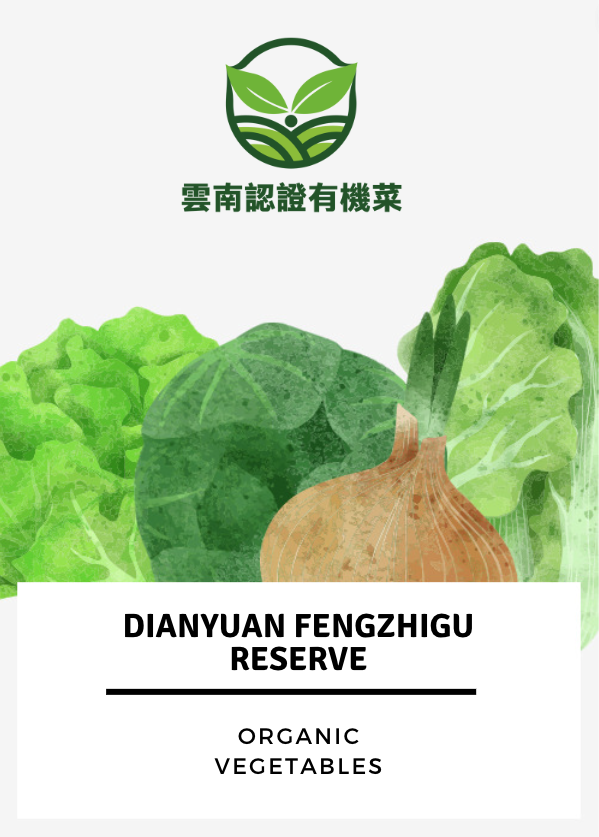 🚚 The Fastest Delivery Time : On Tuesday, Thursday, Saturday, arrived.
🐝 Supplier / Place Of Origin:Yunnan Organic Certified Vegetables / Yunnan
🔖 Certification: Organic certification by China and Canada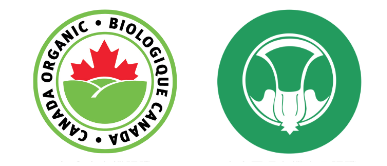 🌱 Producer Introduction:
Yunnan Kunming Organic Vegetable Farm is located in Dianyuan Wind Valley Reserve, Panlong District, Kunming City, Yunnan, where the soil is fertile and the water source is clean; the requirements for environmental governance in the area are strict. Taking into account both the ecological environment and economic development, the farm strictly abides by organic standards, and there is no agricultural pollution. The organic vegetables grown in the protected area are particularly sweet and delicious.
The unique climate of Yunnan
Yunnan has a good climate and abundant sunshine, with an average temperature of 14.9°C, a maximum temperature of 31.5°C, and a minimum temperature of -7.8°C; the rainy season is mainly concentrated in May to September; the relative humidity is 76%. The plateau in Panlong District is about 1891m above sea level, and gradually decreases from north to south in a ladder shape. The altitude is between 1500m and 2800m, which is most suitable for planting diversified vegetables.
get two-factor authentication
Because the certification standards in China and Hong Kong are different and uneven. In view of this, hoping to gain the recognition and trust of consumers, organic vegetables in Kunming, Yunnan have obtained dual certification: domestic organic certification and Canadian organic certification.
In 2016, the Consumer Council conducted a random inspection of pesticide residues, all of which were zero; for many years, there were no pesticide residues after random inspections by our customers.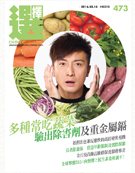 🌱 Supplier Products:
🛍 Product Information (Main) (English):
Binomial Name:Colocasia esculenta (L.) Schott
Chinese Name:芋頭
Other Names:Taro
Product Description:Native herb, also has the characteristics of aquatic plants. The name "taro" generally refers to the bulb of its taro. Taro is brown and has cilia, which is the edible part of taro. Taro likes high temperature and humid environment, low temperature and drought can make it grow poorly and seriously affect the yield. Sweet and pungent in taste, flat in nature, and the meridians return to the stomach and large intestine meridians. Indications: Weakness of the spleen and stomach, lack of appetite, and thirst. The starch particles in taro are extremely fine and are particularly easy to absorb, with a digestibility of 98%. The stickiness in taro can eliminate constipation and strengthen liver and kidney function.
Native to southern China, India and Indonesia. It is cultivated in tropical island countries. It is now mostly distributed in tropical and subtropical regions such as Malaysia, India and Indonesia. It is also cultivated in North China, but the main production area is the southern coast of China.
Variety:According to the growing area, it can be basically divided into two categories: (1) dry taro, (2) calla.
According to "Tang Materia Medica" records, taro is divided into six types: (1) green taro, (2) purple taro, (3) true taro, (4) white taro, (5) even Chan taro, (6) wild taro. Taro can also be classified by bulb shape and color as follows:
(1) Betel nut taro (strong fragrance, cylindrical shape, thick petioles, gray-white flesh with purple-red markings) (2) Noodle taro (the largest variety, spherical shape, mostly used for processing into taro flour) (3) Li taro
(Small shape, hard texture, no aroma, not much yield) (4) Dog's hoof taro (shaped like a dog's hoof, often used as a taro filling in food) (5) Aunt taro (the whole plant is poisonous, not edible, just ornamental plants)
Supply Season:The flowering period is from February to August, and most of the ball stems are excavated in autumn. Taro takes about eight months from planting to harvest. Taro can be preserved for four to five months in harvest. Hong Kong is supplied throughout the year.
Storage Method:If the purchased taro has been rinsed, it should be eaten as soon as possible. Taro can generally be stored for four to five months after digging, but it should be noted that the taro in the market has usually been stored for a period of time. It is recommended that the taro purchased in the market should not be stored for more than one month. Uncut taro only needs to be stored in a cool, dry place at room temperature.
#Should Be / Avoided:
Appropriate: Hypertension patients, constipation patients Avoid: those with stagnant stomach pain and gastrointestinal damp-heat should not eat, and those with diabetes should eat less.
*Edible Compatibility:
Availability: Not reported in the literature. Xiang Ke: No literature report.
Cooking Skills:The stickiness of taro has various health benefits. After peeling, the taro should not be washed for too long, otherwise a large amount of mucin and galactose will be washed away. When peeling taro, your fingers may feel itchy because of the needle-like crystals of calcium oxalate. It is recommended to scald the surface of the taro with hot water first, or wipe the skin with ginger to relieve itching. Larger taro is not easy to boil and is more commonly used as a medicinal material. Smaller taro is used as a vegetable and dessert. Taro can be widely used in different dishes. Taro can be used to make porridge and soup, and taro can be used to make cakes when ground into powder. When cooking taro, you should avoid adding too much vinegar or salt, as both will make the stickiness of the taro go away.
Notes:Raw taro is poisonous and will irritate the throat and numb the mouth. Under normal circumstances do not eat raw. If taro is used as a topical smear, the outer skin should be completely peeled off, otherwise the skin may fester.
Dish:Taro meat pot, crispy duck with taro, fried taro, fried taro cake, sweet taro and rice dew, etc.
Supply Period: The Flowering Period Is From February To August, And Most Of The Ball Stems Are Excavated In Autumn. Taro Takes About Eight Months From Planting To Harvest. Taro Can Be Preserved For Four To Five Months In Harvest. Hong Kong Is Supplied Throughout The Year.
Suggested Eating Method:
The stickiness of the taro has a variety of health effects. The peeling taro should not be washed for too long, otherwise a large amount of viscospentin semi -lactose glue will be washed away. When peeling for taro, your fingers may feel itchy, because of the needle -shaped crystals of calcium oxalate. It is recommended to use hot water on the surface of the taro, or wipe the skin with ginger to stop itching. Larger taro is not easy to cook, which is more commonly used as medicinal materials. Small taro is used as vegetables and sweets. Taro can be widely used in different dishes. Taro can be used as porridge decoction, and a powder -like taro can be made into cakes. When cooking taro, avoid too much vinegar or salt, because the two will disappear the sticky taro.
🥗 Recipe (English Version):
Google Recipe 🔍 :

English CookPad 🍳 :

BBC Good Food 🥙 :

🔅Precautions (English Version):
☘️ Preserve vegetables
1. Leafy vegetables and softer vegetables, if packaged, should be placed in the cold box in the original package;
2. Organic Vegetables are more prone to spoilage if they have water droplets. Put the vegetables in a ventilated place to dry or wipe off the water vapor, then wrap the vegetables in slightly damp newspaper and put them in a plastic bag before refrigerating. ;
3. Organic vegetables do not use preservatives or special treatments. Vegetables are generally stored for three to five days. Some vegetables will decompose enzymes, so they should be eaten as soon as possible.
☘️ How to wash vegetables
1. Wash vegetables before cooking to keep them fresh;
2. It is not advisable to soak the vegetables for too long, and they should be washed first and then cut to avoid the loss of vitamins;
3. Washing vegetables with dilute salt water or Dish Drop can easily remove vegetable insects;
4. Cut vegetables with a stainless steel knife to reduce vitamin loss;
5. Vegetable leaves contain a lot of nutrients, so you should avoid shredding, chopping or grinding the leaves;
6. Immediately after cutting, to avoid the loss of vitamins due to air oxidation.