Description
Social Enterprise Fushan Grange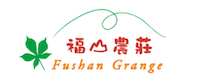 🚚 The Fastest Delivery Time : Air Transport Once A Week. Arrived On Friday.
🐝 Supplier / Place Of Origin:Social Enterprise Fushan Grange / Taiwan
🔖 Certification: **Pesticide -free cultivation)
🌱 Producer Introduction:
Background
We Believe That Food Should Have -Fresh, Natural And Delicious! From High -Food Green Leaf Vegetables Such As Osaka To High -Quality Fruits Such As Kyoho grapes, Each Box Contains Special Foods Manually Selected In The Harvest Of Carefully Planned Partner Farms.
Co -Cooperation With Fushan Farm, The Leading Organic Agriculture And Sustainable Producer Social Enterprises In Taiwan, Represents A Deep Understanding Of How Fresh And High -Quality Foods Affect A Healthy Life. We Support And Cooperate With More Than 100 Organic Farms And Sustainable Manufacturers In Taiwan To Help Show More Than 200 Fruits And Vegetables Throughout The Year.
Our Mission: Fresh, High -Quality And Diversified Are The Core Of Our Work. In Addition, We Don'T Want To Only Sell Fruits And Vegetables. We Want To Help You Discover A New Healthy Food Concept And Contribute To A More Sustainable World.
Why Choose Us?
100% Fresh Guarantee
There Are Also Aircraft Shipping Every Week To Hong Kong And Ship Directly After Arriving At Hong Kong, So The Fruits And Vegetables Are 100%Fresh.
🌱 Supplier Products:
🛍 Product Information (Main) (English):
Binomial Name:Prunus persica var. nectarina
Chinese Name:桃接李
Other Names:Taiwan Water Plums | Nectarines
Product Description:The fruit in China is distributed in Asia and North America. Based on past misconceptions, "Taobuli" is considered to be a kind of fruit obtained by grafting peaches to plum trees of the same genus, or a hybrid of peaches and plums, so the appearance is smooth like plums, but the taste is similar to that of plums. The taste is similar to peaches.
Variety:It is said that peaches are hybrids of peaches and oil peaches, but because they are the same species, it is impossible to be a real hybrid variety (hybridization);
The more familiar types are American white meat and yellow peach.
Supply Season:Available all year round.
Storage Method:
#Should Be / Avoided:
There are no literature reports.
*Edible Compatibility:
There are no literature reports.
Cooking Skills:
Notes:
Dish:
🥗 Recipe (English Version):
Google Recipe 🔍 :

English CookPad 🍳 :

BBC Good Food 🥙 :