Description
Social Enterprise Fushan Grange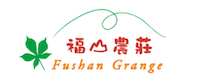 🚚 The Fastest Delivery Time : Air Transport Once A Week. Arrived On Friday.
🐝 Supplier / Place Of Origin:Social Enterprise Fushan Grange / Taiwan
🔖 Certification: Taiwan Organic Certification

🌱 Producer Introduction:
Background
We Believe That Food Should Have -Fresh, Natural And Delicious! From High -Food Green Leaf Vegetables Such As Osaka To High -Quality Fruits Such As Kyoho grapes, Each Box Contains Special Foods Manually Selected In The Harvest Of Carefully Planned Partner Farms.
Co -Cooperation With Fushan Farm, The Leading Organic Agriculture And Sustainable Producer Social Enterprises In Taiwan, Represents A Deep Understanding Of How Fresh And High -Quality Foods Affect A Healthy Life. We Support And Cooperate With More Than 100 Organic Farms And Sustainable Manufacturers In Taiwan To Help Show More Than 200 Fruits And Vegetables Throughout The Year.
Our Mission: Fresh, High -Quality And Diversified Are The Core Of Our Work. In Addition, We Don'T Want To Only Sell Fruits And Vegetables. We Want To Help You Discover A New Healthy Food Concept And Contribute To A More Sustainable World.
Why Choose Us?
100% Fresh Guarantee
There Are Also Aircraft Shipping Every Week To Hong Kong And Ship Directly After Arriving At Hong Kong, So The Fruits And Vegetables Are 100%Fresh.
🌱 Supplier Products:
🛍 Product Information (Main) (English):
Binomial Name:
Chinese Name:A菜 | 臺灣萵苣
Other Names:Taiwan Lettuce
Product Description:There are two pronunciations of lettuce in Taiwanese: one is ue-á-tshài, and the other is e-á-tshài. The latter's initial sound is similar to the pronunciation of the English letter A, so it was transcribed as A dish and widely circulated. In Hong Kong, Macao and Guangzhou, Taiwanese lettuce is called lettuce (also known as lettuce in the mainland), but in Taiwan, lettuce refers to "Fushan lettuce" (tāi- lio̍k-e)).
Variety:
Supply Season:The main production period is from August to November every year.
Storage Method:
#Should Be / Avoided:
*Edible Compatibility:
Cooking Skills:
Notes:
Dish:
🥗 Recipe (English Version):
Google Recipe 🔍 :

English CookPad 🍳 :

BBC Good Food 🥙 :