Description
Social Enterprise Fushan Grange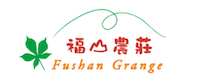 🚚 The Fastest Delivery Time : Air Transport Once A Week. Arrived On Friday.
🐝 Supplier / Place Of Origin:Social Enterprise Fushan Grange / Taiwan
🔖 Certification: Taiwan Organic Certification

🌱 Producer Introduction:
Background
We Believe That Food Should Have -Fresh, Natural And Delicious! From High -Food Green Leaf Vegetables Such As Osaka To High -Quality Fruits Such As Kyoho grapes, Each Box Contains Special Foods Manually Selected In The Harvest Of Carefully Planned Partner Farms.
Co -Cooperation With Fushan Farm, The Leading Organic Agriculture And Sustainable Producer Social Enterprises In Taiwan, Represents A Deep Understanding Of How Fresh And High -Quality Foods Affect A Healthy Life. We Support And Cooperate With More Than 100 Organic Farms And Sustainable Manufacturers In Taiwan To Help Show More Than 200 Fruits And Vegetables Throughout The Year.
Our Mission: Fresh, High -Quality And Diversified Are The Core Of Our Work. In Addition, We Don'T Want To Only Sell Fruits And Vegetables. We Want To Help You Discover A New Healthy Food Concept And Contribute To A More Sustainable World.
Why Choose Us?
100% Fresh Guarantee
There Are Also Aircraft Shipping Every Week To Hong Kong And Ship Directly After Arriving At Hong Kong, So The Fruits And Vegetables Are 100%Fresh.
🌱 Supplier Products:
🛍 Product Information (Main) (English):
Binomial Name:Apium graveolens L. var. dulce DC.
Chinese Name:芹菜
Other Names:Chinese Celery | Wild Celery
Product Description:Sweet and slightly bitter, cool in nature. It has the effects of lowering blood pressure, sedating the central nervous system, strengthening the spleen and nourishing the stomach, clearing heat and detoxifying, calming the liver and relieving the table, and diuresis for relieving cough. The nutrient content of leaves is richer than that of petioles and stems, especially carotenoids, vitamin C, calcium and so on. In addition, its rich fiber has a special promotion and excretion effect on eliminating waste in the gastrointestinal tract.
Native to the Mediterranean coast. It is cultivated in Europe and Northwestern Asia. Later, it was introduced to China from the Caucasus, and gradually cultivated into "Chinese celery" with slender petioles.
Variety:Celery is an annual or biennial herb with a height of about 50 to 80
centimeter. The stem is generally the size of a finger, the branches and leaves are thin, and the petioles are hollow. The leaves are odd (single) pinnately compound leaves. The flowers are small and white, the fruit is a double hanging fruit, and each fruit has a seed.
Dry celery is common in northern China, and cress is only grown in southern China. Celery is a wetland herb, and various types of celery have similar properties; however, celery is better for medicinal use, so celery is called "medicinal celery", and its aroma is stronger, also known as "scented celery". According to the color of petiole, Chinese celery can be divided into two cultivars: green celery and white celery. Among them, white celery has a strong aroma and good quality. The famous ones are "Guiyang white celery", "Kunbai celery" and "Guangzhou white celery".
Supply Season:The main production period is from November to April of the following year.
Storage Method:Intolerant of storage, should be eaten as soon as possible after purchase.
#Should Be / Avoided:
Suitable: Suitable for people with dysuria, constipation, abdominal pain before menstruation, irregular menstruation, neurasthenia, emotional tension, people with high blood pressure, vascular sclerosis, diabetes, women's menopause syndrome, bronchitis, whooping cough, blood in urine, and skin wet poison.
Taboo: People with spleen and stomach deficiency and cold should not eat it; people with liver cirrhosis, peptic ulcer, and people with scabies should not eat it. Because it is a cold vegetable, it is not suitable for women before and after pregnancy. Suffering from chronic gastritis, enteritis, hypotension should eat less.
*Edible Compatibility:
Appropriate: 1. Celery and octopus: The dietary fiber of celery and the taurine of octopus are combined to strengthen heart and liver function, prevent arteriosclerosis and high blood pressure and other symptoms. 2. Celery and olive oil: Carotenoids in celery are fat-soluble vitamins and can dissolve in unsaturated fatty acids in olive oil, so they are easily absorbed by the human body. At the same time, olive oil is rich in vitamin E, which has a very high antioxidant function, bringing eye protection, preventing colds and heart disease. 3. The antihypertensive effect of compound antihypertensive tablets is reliable; and celery also has antihypertensive effect, and taking the two together will make the antihypertensive effect more obvious. Avoid: 1. Celery and clams: The vitamin B1 contained in celery will be destroyed by the vitamin B1 decomposing enzymes contained in clams, thereby reducing its nutritional value. 2. Celery and honey: Celery is rich in dietary fiber. When eaten with honey, it will strengthen the bowel and defecation effect of the two, which is easy to cause diarrhea. 3. Celery and chrysanthemum: Eating at the same time can cause vomiting. 4. Celery and gherkins: The vitamin C in celery will be destroyed by the decomposing enzymes in gherkins, resulting in the loss of nutrients.
Cooking Skills:The edible parts are petioles and leaves (tender varieties). When washing, cut off the celery roots, soak them in water for 45 minutes, and then carefully wash the roots of the leaves.
Notes:The fragrance of celery is stronger than that of celery, but the meat is not as crisp as celery and has more fiber after chewing.
Celery leaves contain celery oil, which has both aromatic flavor and bitter taste, but it can strengthen the blood circulation of the human body and stimulate the sympathetic nerve.
Dish:Stir-fried mushrooms with celery, fried fish floss with celery, and fried bacon with parsley.
Suggested Eating Method:
The edible part is petiole, blades (tender plant species). Remove the roots of the celery during washing, soak it in the water for 45 minutes, and then carefully clean the roots of the blades.
🥗 Recipe (English Version):
Google Recipe 🔍 :

English CookPad 🍳 :

BBC Good Food 🥙 :

🔅Precautions (English Version):
☘️ Preserve vegetables
1. Leafy vegetables and softer vegetables, if packaged, should be placed in the cold box in the original package;
2. Organic Vegetables are more prone to spoilage if they have water droplets. Put the vegetables in a ventilated place to dry or wipe off the water vapor, then wrap the vegetables in slightly damp newspaper and put them in a plastic bag before refrigerating. ;
3. Organic vegetables do not use preservatives or special treatments. Vegetables are generally stored for three to five days. Some vegetables will decompose enzymes, so they should be eaten as soon as possible.
☘️ How to wash vegetables
1. Wash vegetables before cooking to keep them fresh;
2. It is not advisable to soak the vegetables for too long, and they should be washed first and then cut to avoid the loss of vitamins;
3. Washing vegetables with dilute salt water or Dish Drop can easily remove vegetable insects;
4. Cut vegetables with a stainless steel knife to reduce vitamin loss;
5. Vegetable leaves contain a lot of nutrients, so you should avoid shredding, chopping or grinding the leaves;
6. Immediately after cutting, to avoid the loss of vitamins due to air oxidation.