Description
Margot Fromages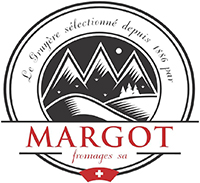 🚚 The Fastest Delivery Time : It takes 2-3 days.
🐝 Supplier / Place Of Origin:Margot Fromages / Jura Mountains of Switerland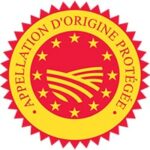 appellation d'origine protégée (AOP)
🌱 About the Producer:
Margot Fromages has been operating cheese dealers since 1886. At first, it was specially engaged in the production and aging of Gruyer cheese, and then expanded to various Swiss specialty products. Margot Fromages is willing to share love for traditional and cheese, and is proud of always pursuing excellence.
Margot Fromages is headquartered in Ivele Donglaiban, Wozhou, Switzerland.
🌱 Supplier Products:
🛍 Product Information:
Rated 4.50 out of 5 based on 2 customer ratings (2 customer reviews)
Tête de Moine, translated as Monk's head, is a traditional cheese from the Bellelay Abbeye in Switzerland. The origin of its name has 2 stories: the first one dates back to the French Revolution. The name would have been given by French soldiers who mocked and compared the way of serving the cheese with tonsure, the way of shaving the top of the head of the monks. The second one is based on a tale that relates that the number of cheeses stored in the Abbaye cellar corresponded to the number of monk resident in the monastery.
Buttery, nutty, and vegetal with a nice rustic bouquet typical of the Swiss cheeses, Tête de Moine is usually eaten shaved as a flower which enhance the explosion of flavours in your mouth.
🔸 Supplementary Information:
Pre -order once a week. The supply depends on the delivery situation, or it will be shipped separately.
👩🏻‍🍳 Suggested Serving:
🍷 Wine Pairing:
Red Wines (Burgundy, Cabernet Sauvignon, Cotes Du Jura)
🥗 Product Line:
Semi Hard Cheese
🔅 Remark:



Best Before: 1 Dec 2023
Store in the fridge, wrapped in cheese paper, and consume within a few weeks.
🚚 Supply Period:
Annual supply
Cheese Pairing Chart cheese matching table