Description
Farm 28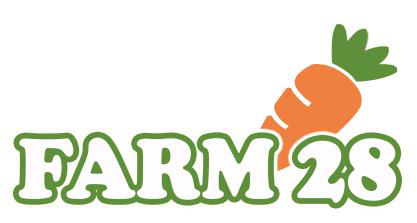 🚚 The Fastest Delivery Time : 2-day delivery.
🐝 Supplier / Place Of Origin:Farm 28 / Kam Tin
🔖 Authentication: HKORC Certificate No. : C14014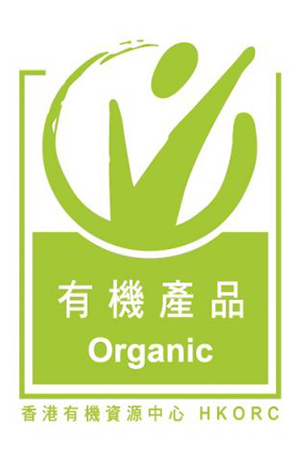 🌱 Manufacturer Introduction:
Covering an area of 100,000 square feet, it is located in Fung Kat Heung, Kam Tin, Yuen Long. With the aim of growing healthy crops, the public can enjoy high-quality and safe food at a low price, and hope that when purchasing locally grown fruits, the public can understand the importance of reducing carbon emissions on the environment, so as to achieve the goal of human beings and the greater world. Natural complementarity and harmonious coexistence. ​And in the future, we will grow more different healthy fruits and vegetables to provide customers with choices.
🌱 Supplier Products:
🛍 Product Information:
Binomial Name:Ipomoea batatas (Linn.) Lam.
Chinese Name:番薯葉 | 蕃薯苗
Other Names:Sweet Potato Leave
Product Description:Sweet potato leaves were also called "pig vegetables" in Taiwanese and Hakka languages ​​in the early years, because sweet potato leaves are very easy to grow, and the growth period from planting to maturity is relatively short compared with other crops, so they were used in rural areas For mainstream livestock feed.
But unlike now, the crop was not eaten as a vegetable in the early days. Moreover, because it is quite easy to obtain and the price is relatively cheap, most farmers will plant a large number of sweet potato leaves as the main feed for raising domestic pigs, which is the reason for the name "pig vegetable". Only families with a very poor family will use this thing to satisfy their hunger.
Stir-fried sweet potato leaves have become a dish in most hotel restaurants in recent years. Huguo Cuisine, with sweet potato leaves as the main ingredient, is a famous Teochew dish with a legendary and long history. In Taiwan, dipping the blanched sweet potato leaves in soy sauce is one of the common ways to eat; for those who are more particular, use minced garlic and soy sauce to enhance the taste.
In addition, in some areas of Southwest China, the leaves are not eaten but the stems are eaten, which is called red sweet potato tip or sweet potato tip. The green soup left after the organic sweet potato leaves are boiled can be directly drunk as water, and it is rich in cellulose, which can promote gastrointestinal motility, helps digestion.
The content of protein, carotene, calcium, phosphorus, iron, and vitamin C is higher than that of common vegetables such as spinach and leeks.
Variety:Yellow sweet potato is just one of the varieties of sweet potato. According to the color of the skin, it can be divided into: (1) White sweet potato (rich in calcium, potassium, magnesium and folic acid) (2) Purple sweet potato, also known as taro sweet potato
(rich in anthocyanins, which help maintain good eyesight) (3) yellow sweet potato (sweet taste) (4) red sweet potato (sweet taste) (5) orange sweet potato (rich in beta carotene)
Supply Season:It is suitable for planting in any season of the year (the best is from August to November), and it is generally excavated in autumn and winter. =if(isblank(P:P),"",(GOOGLETRANSLATE(P:P,"zh-hant","en"))) in Hong Kong.
Storage Method:Sweet potatoes do not need to be refrigerated, but only need to be placed in a cool and ventilated place, preferably below 20 degrees Celsius. Refrigeration may dry out sweet potatoes. Store at room temperature for about a week. Boiled sweet potatoes should be stored in an ice tray. It should be washed before cooking to keep it fresh, and it should be put out of the pot immediately after cutting, because the oxidation of the air will cause the loss of vitamins.
#Should Be / Avoided:
Appropriate: People with weak spleen and stomach (only cooked food, because sweet potatoes are cold in nature), those with less qi and fatigue, and those with constipation.
Contraindications: Stomach ulcers and hyperacidity should be taken with caution. Sweet potatoes are high-starch vegetables, and those who are on blood sugar control should pay attention to the portion size. People with middle fullness (abdominal distention and fullness) should not eat too much, as they can stagnate gas. All epidemics, malaria dysentery, swelling, etc. are forbidden.
*Edible Compatibility:
Availability: Not reported in the literature. Xiang Ke: Consuming it with persimmon may cause stomach discomfort, and in severe cases, it may cause stomach bleeding.
Cooking Skills:Cooking sweet potato leaves for too long will not only change the color, but also destroy the chlorophyll.
Sweet potato leaves cooking method
wash the sweet potato leaves and drain;
put the salted eggs and preserved eggs into boiling hot water and boil until cooked, let cool and cut into small pieces for later use;
cut the garlic into mince, put it into a heated easy-clean wok together with the oil and sauté until fragrant;
add sweet potato leaves and appropriate amount of water and bring to a boil, then add salted egg and preserved egg and stir fry until cooked;
add rice wine and salt to taste and serve.
Notes:To fry crispy sweet potato leaves, the wok must be hot enough.
Taking 300g of sweet potato leaves every day can supplement the iron and vitamins A, C, and E needed by the human body for a day.
Dish:
Stir-fried sweet potato leaves with garlic, sweet potato leaves with soy sauce, sweet potato leaves with garlic, sweet potato leaves with sesame oil, sweet potato leaves with oyster sauce
🥗 Product Category (English): Sweet Potato Leave
Google Recipe 🔍 :

English CookPad 🍳 :

BBC Good Food 🥙 :

🔅 Remark:
☘️ Preserve vegetables
1. Leafy vegetables and softer vegetables, if packaged, should be placed in the cold box in the original package;
2. Organic Vegetables are more prone to spoilage if they have water droplets. Put the vegetables in a ventilated place to dry or wipe off the water vapor, then wrap the vegetables in slightly damp newspaper and put them in a plastic bag before refrigerating. ;
3. Organic vegetables do not use preservatives or special treatments. Vegetables are generally stored for three to five days. Some vegetables will decompose enzymes, so they should be eaten as soon as possible.
☘️ How to wash vegetables
Special attention: The dishes, especially small flowers and broccoli, are best soaked in the water to remove residual pesticides (this is organic farm, but will have, but not chemical, except to Re-generative Farm). It is recommended to use our vegetables and vegetables environmentally friendly cleaner
Dish Drops
for 3 to 5 minutes to eliminate residuals, sand and dust.
1. Wash vegetables before cooking to keep them fresh;
2. It is not advisable to soak the vegetables for too long, and they should be washed first and then cut to avoid the loss of vitamins;
3. Washing vegetables with dilute salt water or Dish Drop can easily remove vegetable insects;
4. Cut vegetables with a stainless steel knife to reduce vitamin loss;
5. Vegetable leaves contain a lot of nutrients, so you should avoid shredding, chopping or grinding the leaves;
6. Immediately after cutting, to avoid the loss of vitamins due to air oxidation.