Description
Cham Shan Farm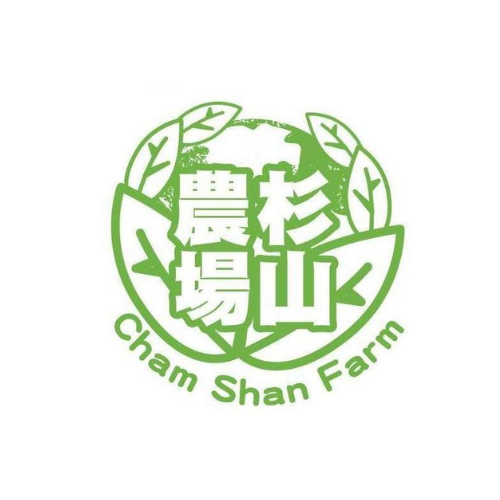 🚚 The Fastest Delivery Time : Every Tuesday.
🐝 Supplier / Place Of Origin:Cham Shan Farm / Sheung Shui
🔖 Certification: Local Regenerative Agricultural Approved Farm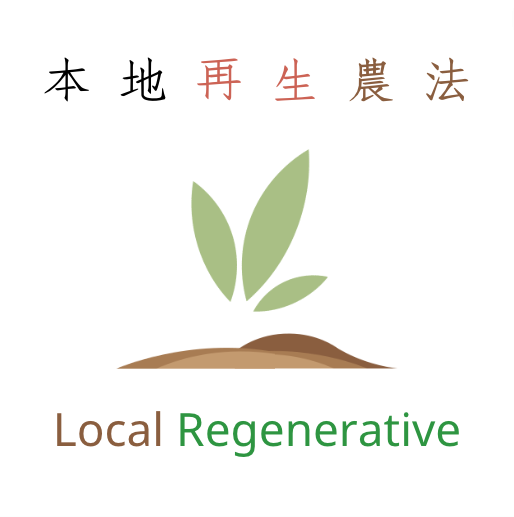 🌱 Producer Introduction:
Back in 1993, when Pat Fan was 12 his parents stopped farming but continued living on it. Just under 20 years later, Pat Fan returned to farming the organic way, using the skills that were passed down to him by his mother all those years ago. As with many farmers in HK, due to the ever changing climate there are many challenges - and Pat Fan is not immune to this. He is now in the process of transitioning towards regenerative farming on his farm, where he aims to develop a sustainable system and long-term solution.
Pat Fan believes that as long as he actively focuses on rebuilding the farm's soil microbiome and reclaiming soil health, he can better control pest issues and eventually grow healthier, tastier vegetables. He admits that there are less customers now at the outlets that he sells, but he is determined to keep improving his produce and attract more customers to support regeneratively farmed food.
🌱 Supplier Products:
🛍 Product Information (Main) (English):
Binomial Name:Spinacia oleracea L.
Chinese Name:菠菜
Other Name:Spinach
Product Description:Sweet, cool in nature. It has the functions of nourishing blood and hemostasis, nourishing yin and quenching thirst, promoting intestinal laxative, relieving alcohol poisoning and heat poisoning, and promoting pancreatic secretion. Spinach has high Nutritional value. Its iron is involved in the production of red blood cells and promotes blood circulation. At the same time, it contains plant substances that help prevent high cholesterol. The large amount of vitamin C in the leaves can prevent osteoarthritis. The content of carotenoids is second only to carrots, which can not only protect eyesight, but also strengthen the defense ability of mucosal tissue against diseases.
Native to western Asia, it has a long history of cultivation. It was introduced to China from Persia in the 7th century, to Europe in the 11th century, and to the United States in the 19th century. As a result, it is widely cultivated all over the world, including all provinces in China.
Variety:Spinach is the rooted whole herb of spinach, a plant of the Chenopodiaceae family. The leaves are alternate, round, oval or arrow-shaped, and the main root is white and reddish. The common spinach in China is relatively small, and sometimes the whole tree is mixed with the root and served cold. The tender red roots and green leaves are very beautiful.
Supply Season:The main production period is from November to April of the following year, and Hong Kong is supplied throughout the year.
Storage Method:Extremely perishable and intolerant of storage. When storing, it can be placed in a perforated plastic bag or a fresh-keeping bag with the roots down and placed upright in the refrigerator for about 3 to 5 days.
#Should Be / Avoided:
Suitable: suitable for people with insufficient body fluids, thirst for drinking, gastrointestinal disorders, intestinal dryness and constipation, skin allergies, roughness, relaxation, intestinal tuberculosis, hemorrhoids, anemia, blood in the stool, cholecystitis and gallstones, measles, chickenpox, whooping cough People with diabetes and hypertension.
Avoid: Eating too much will affect the body's ability to absorb calcium. Menopausal women should eat less. Patients with nephritis and kidney stones should not eat.
*Edible Compatibility:
Suitable for: 1. Spinach and garlic: Spinach contains vitamin B1, and eating it with garlic containing allicin can relieve fatigue and help concentration. 2. Spinach and kelp: Both spinach and kelp contain phosphorus and calcium. When eaten in moderation, it helps the body maintain calcium and phosphorus balance, and promotes and maintains the health of bones and teeth. 3. Spinach and eggs: The calcium content of spinach is higher than that of phosphorus, and the combination of eggs with higher phosphorus content than calcium has a complementary effect, which helps the body to achieve a balanced intake of calcium and phosphorus, promote and maintain Bone and tooth health. Taboo: 1. Spinach and walnuts: Spinach and walnuts are both foods with extremely high oxalate content. At the same time, eating a large amount of them will affect the intake of calcium and iron, and even cause stone symptoms or aggravate stone lesions. 2. Foods with high calcium content such as spinach, cheese or tofu: The oxalate contained in spinach will combine with the calcium of cheese or tofu to form calcium oxalate, which will hinder the body's absorption of calcium, which will lead to cramps or osteoporosis in the long run. . 3. Potassium is retained in the blood when taking the diuretics spironolactone, triamterene, and potassium supplements. It is not advisable to eat potassium-rich spinach at the same time, otherwise the accumulation of potassium in the body will be more serious, which will easily induce complications in the heart and blood pressure. 4. Spinach contains a lot of potassium oxalate. After entering the human body, the electrolyzed potassium oxalate ions will precipitate calcium ions, which will not only prevent the body from absorbing calcium, but also easily form calcium oxalate stones. Children with growing hair should not eat more. Do not eat spinach within two hours before and after taking calcium tablets, or boil the spinach first, wait for the potassium oxalate contained in the spinach to dissolve in the water, and then drain the water before eating. 5. Spinach can interfere with the absorption of vitamin C supplements. 6. Spinach will reduce the solubility of tetracycline and affect its absorption rate.
Cooking Skills:Edible parts are leaves and stems. Soak spinach in water for about 45 minutes to dissolve the pesticides on the surface, then rinse several times with running water. Spring spinach is relatively tender and small, suitable for cold dishes; while autumn spinach is thicker and more suitable for cooked food.
#Remarks Matters:Guangzhou folk commonly call spinach as "red-billed green warbler".
Stir-frying spinach, its nature and taste are mild, and it has little effect on the food of people with gastrointestinal deficiency; but when it is used for cooking soup, it has the function of cold and smooth, which can clear the urine, relieve the stomach and clear the accumulated heat, For patients with gastrointestinal deficiency and cold and enuresis, it is easy to cause diarrhea and urination. It should be eaten with caution.
Spinach root contains spinach saponin A and saponin B, which can regulate blood sugar to normal levels, so spinach with roots can help reduce the condition of diabetes.
Spinach has long been thought to be extremely high in iron, but it's similar to other vegetables. The mistake was in 1870 by E. von Wolf
In a book published, a decimal point is printed as a comma, so the number is multiplied by ten.
Commonly Used Dishes:Mustard mixed with spinach, pork liver and spinach soup, golden and silver egg spinach.
Supply Period: From December To February
Suggested Eating Method:
The edible site is leaves and stems. Soak the spinach in the water for about 45 minutes, dissolve the pesticide on the surface, and then wash it with flowing water several times. Spring spinach is tender and small, suitable for cold mixing; autumn spinach is thick and more suitable for cooked food.
🥗 Recipes (English Veersion):
Google Recipe 🔍 :

English CookPad 🍳 :

BBC Good Food 🥙 :

🔅Note (English Version):
☘️ Preserve vegetables
1. Leafy vegetables and softer vegetables, if packaged, should be placed in the cold box in the original package;
2. Organic Vegetables are more prone to spoilage if they have water droplets. Put the vegetables in a ventilated place to dry or wipe off the water vapor, then wrap the vegetables in slightly damp newspaper and put them in a plastic bag before refrigerating. ;
3. Organic vegetables do not use preservatives or special treatments. Vegetables are generally stored for three to five days. Some vegetables will decompose enzymes, so they should be eaten as soon as possible.
☘️ How to wash vegetables
1. Wash vegetables before cooking to keep them fresh;
2. It is not advisable to soak the vegetables for too long, and they should be washed first and then cut to avoid the loss of vitamins;
3. Washing vegetables with dilute salt water or Dish Drop can easily remove vegetable insects;
4. Cut vegetables with a stainless steel knife to reduce vitamin loss;
5. Vegetable leaves contain a lot of nutrients, so you should avoid shredding, chopping or grinding the leaves;
6. Immediately after cutting, to avoid the loss of vitamins due to air oxidation.