Description
Organic Farmula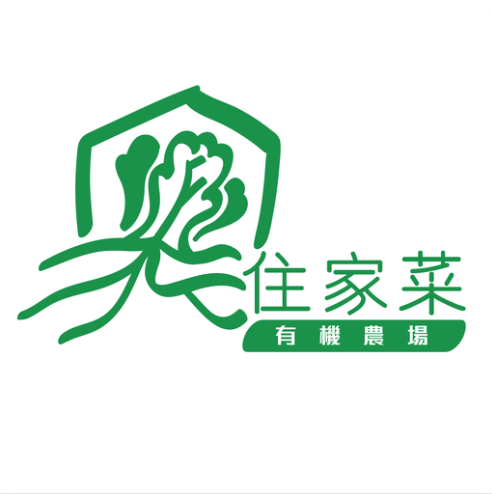 🚚 The Fastest Delivery Time : Every Tuesday.
🐝 Supplier / Place Of Origin:Organic Farmula / Kam Tin
🔖 Certification: Hong Kong Organic Resource Center Organic Certification Number C20003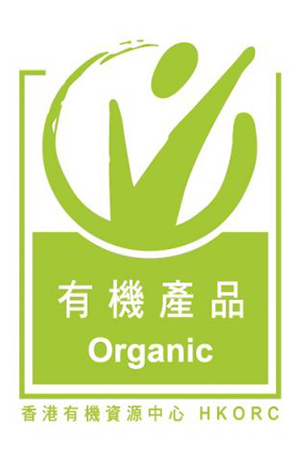 🌱 Producer Introduction:
Hong Kong has large and small organic farms with hundreds of or small. Organic Farmula are one of the large -scale. It covers an area of ​​80,000 feet. It has one of the largest greenhouses in Hong Kong. It adopts scientific research technology and is committed to developing modern organic farming. 
"Organic Farmula" wants to choose a local dish that is more assured of Hong Kong people than one more Hong Kong dishes, a native Hong Kong cuisine.
"Organic Farmula" planned in May 2019, and the land wasteland was opened in August. The first batch of dishes were released in December until June 20, 2020. After two spring, summer, autumn and winter, experienced crops have been lost, and production so far can be regarded as stable. "Home Cai" believes that Hong Kong's agriculture must continue to move. It must first modernize, reduce labor, ensure production and quality, to attract more young people to join and continue the sunset industry. At the same time, farms, farms, farms, and high -quality sales platforms must be combined to promote the local real estate industry. Eat, why is it controlled by others? Intersection
"Home Cai" hopes to walk with the "Planting Market", bring organic life to the community, and support health and environmental protection.
🌱 Supplier Products:
🛍 Product Information (Main) (English):
Binomial Name:
Chinese Name:荷蘭豆
Other Name:Snow Pea
Product Description:Snow peas are the seeds of the tall annual twining herbaceous bean. It is mild in nature and sweet in taste. It has the functions of harmonizing viscera, nourishing the spirit, nourishing qi and invigorating the spleen, relieving heat and dampness, diuresis and swelling, etc. Regular consumption in summer can relieve heat.
Snow peas contain a variety of minerals, such as calcium, iron, phosphorus, sodium, selenium, etc., and vitamins such as folic acid, pantothenic acid, niacin, carotene, as well as carbohydrates and proteins. Most of the dietary fiber in snow peas is insoluble, which helps to promote gastrointestinal motility and eliminate constipation.
It is very popular in the United States, Canada, Australia, Singapore, Malaysia, Hong Kong and other markets. Because snow pea is easy to process, store and transport, it is also one of the promising foreign exchange-earning special dishes.
Variety:According to the color of the pod, it is divided into white and blue species, according to the plant, it is divided into vine and dwarf species, according to the dry beans, it is divided into white and black species, according to the length of the pod, there are short pod and long pod species. In addition, according to the structure of the pods, green beans with hard pods and green beans with soft pods are divided. The former has a well-developed leathery pod, while the latter has a thicker pod and less fiber.
Supply Season:Hong Kong is available all year round.
Storage Method:Green beans are very durable and can be stored for about 3 weeks if they are wrapped in paper, sealed in a plastic bag, and stored in the refrigerator.
#Should Be / Avoided:
Appropriate: It is suitable for people with beriberi, and people with swollen feet can eat it regularly. Suitable for patients with anemia and those who are prone to edema. It should be consumed by those with constipation problems and diarrhea. It is also suitable for growing children, test takers and visually impaired. Avoid:
Not to be eaten raw. People who are prone to bloating should avoid it.
*Edible Compatibility:
Affordable: 1. Green beans and dried mushrooms: Green beans contain carotenoids, and dried mushrooms that have been sun-dried are rich in vitamin D. When eaten together, they can protect eyes, prevent cancer, and resist aging. 2. Green beans and pepper powder: When vitamin K in beans meets calcium in pepper powder, it can strengthen calcium absorption, help blood coagulate normally and promote bone growth. Compatibility: 1. Green beans and vinegar: When the carotenoids in beans encounter vinegar containing acidic substances, they will destroy the carotenoids and cause the loss of nutritional value. 2. Green beans and dried fish: The oxalic acid in beans will combine with the calcium of dried fish during digestion to form calcium oxalate that cannot be absorbed by the human body, thus affecting the absorption of calcium.
Cooking Skills:The stems and leaves are used as vegetables in Chinese cooking, fried with garlic and sometimes mixed with crab or other shellfish.
Notes:Beans are rich in purines, which are metabolized into uric acid. Uric acid itself is not a toxin, but it may contribute to the development or worsening of gout. However, recent research has questioned this association, finding that moderate intake of purine-rich foods is not associated with an increased risk of gout.
Dish:The stems and leaves are used as vegetables in Chinese cooking, fried with garlic and sometimes mixed with crab or other shellfish.
Supply Period: Hong Kong Is Available All Year Round.
Suggested Eating Method:
Stems and leaves are used as vegetables in Chinese cooking, fried with garlic, and sometimes mixed with crabs or other shellfish.
Stir -fry Dutch beans
Main ingredients: Dutch beans (300 grams)
Seasoning: Scallion (5 grams) MSG (1 gram) salt (2 grams) ginger (3 grams) garlic (3 grams) raw oil (60 grams)
Production step
Stir -fry Dutch beans
1. Cut the ginger and garlic into a diamond -shaped piece of 2 cm;
2. Cut the shallots into the shape of a Malta;
3. Dutch beans to go to the tendon and wash;
4. Put the wok on the fire and heat it to the four oil temperature, add ginger, shallots, garlic, stir -fry the aroma;
5. Add the Dutch beans, cook, stir -fry until cooked, and put it in a pan.
🥗 Recipes (English Veersion):
Google Recipe 🔍 :

English CookPad 🍳 :

BBC Good Food 🥙 :

🔅Note (English Version):
🍎 Preserve fruits
1. Fruits especially with softer skin, if packaged, should be placed in the cold box in the original package;
2. Organic fruits are more prone to spoilage if they have water droplets. Put the fruits in a ventilated place to dry or wipe off the water vapor, then wrap the fruits in slightly damp newspaper and put them in a plastic bag before refrigerating. ;
3. Organic fruits do not use preservatives or special treatments. fruits are generally stored for three to five days in room temperature only, should be kept in fridge. Some fruits e.g. papaya will decompose enzymes, so they should be eaten as soon as possible.
🍏 How to wash fruits
1. Wash fruits before eating to keep them fresh;
2. It is not advisable to soak the fruits for too long, and they should be washed first and then cut to avoid the loss of vitamins;
3. Washing fruits with dilute salt water or Dish Drop can easily remove vegetable insects;
4. Cut fruits with a stainless steel knife to reduce vitamin loss;
5. Vegetable leaves contain a lot of nutrients, so you should avoid shredding, chopping or grinding the leaves;
6. Immediately eat after cutting, to avoid the loss of vitamins due to air oxidation.