Description
Farm Eco Island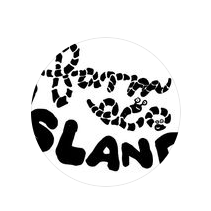 🚚 The Fastest Delivery Time : It takes 2-4 days.
🐝 Supplier / Place Of Origin:Farm Eco Island / Pat Heung
🔖 Certification: Certificated Ecological Farm, Society of Humanity And Natural Research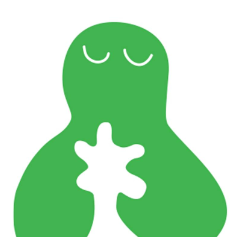 🌱 Producer Introduction:
Farm Eco Island is an Eco-Farming Certificated Farm of the Society of Humanity And Natural Research. As a conservation agricultural zone, there are plenty of International (IUCN Status) and Regional (China Red List) threatened species living in harmony with our farming habitats.
With our natural farming technic and respect for Mother Nature, crops and wildlife are building a balanced Eco-system. (Terroir) are remarkable inside Farm Eco Island. Biodiversity keeps improving, and soils are healthy and full of wildlife.
Compare with rich fertilizer and hardworking water management practices, Farm Eco Island is keen on raising Natural Crops. We hope you will enjoy the wild favors' which wild healthy vegetables are supposed to be or even their hidden favors.
We enjoy our wildlife environment with healthy wild vegetables. Cheers.
🌱 Supplier Products:
🛍 Product Information (Main) (English):
Binomial Name:
Chinese Name:茉莉花
Other Names:Jasmine
Product Description:Although the smell is pleasant and fragrant, it should not be taken too often. It is more important to note that only the petals of jasmine are available, and the root is slightly poisonous, so be careful when taking it internally
Variety:
Supply Season:available all year round
Storage Method:
#Should Be / Avoided:
*Edible Compatibility:
Cooking Skills:(11) home-cooked recipes for planting jasmine
jasmine plum cold bitter gourd, jasmine plum, a piece of bitter gourd ...
Jasmine cup chiffon cake ...
♦Thai style ♦summer flower ice drink butterfly pea blue flower rose jasmine osmanthus. ...
Cold jasmine plum mountain bitter gourd...
♦Thai thai wind♦jasmine blooming fresh jasmine tea ...
Kiwi, greek yogurt, wine marinated jasmine ...
[Two-color glutinous rice balls] served by teacher laura...
Thai dessert ~ coconut bean paste khanom
Suggested Eating Method:
(11) Family practice recipes for jasmine
Jasmine plum cold mountain bitter gourd jasmine plum • Mountain bitter gourd ...
Jasmine Fragrant Cup Qifeng Cake ...
♦Tai Tai style 日 Summer flowers frozen ice drink butterfly bean blue flower rose jasmine osmanthus. ...
Cold Jasmine Plum Mountain Bitter Gourd ...
♦Tai Tai style 莉 Jasmine with fresh jasmine tea ...
Stagen fruit, Greek yogurt, wine stain jasmine ...
Teacher Lola is served in the food [Double -colored small dumplings] ...
Thai dessert ~ Coconut Dou Rongchaon
🥗 Recipe (English Version):
Google Recipe 🔍 :

English CookPad 🍳 :

BBC Good Food 🥙 :

🔅Precautions (English Version):
⚜How to preserve edible flowers:
✳Ice packs for delivery
✳Please put it in the refrigerator as soon as possible after delivery. Generally, it can be stored for 3~5 days, depending on the type of flower
✳Avoid placing it in the air outlet of the refrigerator, as the temperature is too freezing and the flowers will die due to snow, and the flowers will freeze
✳Put clean wet kitchen paper towels inside the box
✳Wrap the whole box of edible flowers in a plastic bag to reduce the temperature difference caused by the refrigerator switch.
✳If the edible flower shrinks, please soak it in drinking water for 15-30 minutes, and the petals will stand up again after absorbing water
✳Vanilla leaves should be eaten as soon as possible. After leaving the plant, the vanilla tends to turn dark and unsightly in appearance, but it is still edible
✳Please clean the flower surface slightly with drinking water before eating
✳Do not touch the flowers with your hands to arrange the flowers, use pliers or chopsticks to place the flowers
✳If you will order edible flowers next time, please keep the plastic box and return it when you meet next time, support environmental protection🙏
✳Ants and insects in the flowers are normal, all flowers do not contain pesticides
✳Most flowers are cool in nature, so menstruation and pregnant people should not eat a lot
✳Edible flowers contain natural pollen, people with pollen allergies and asthma allergies should not eat