Description
Tai Tong Organic Ecopark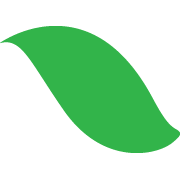 🚚 The Fastest Delivery Time : 2-day delivery.
🐝 Supplier / Place Of Origin:Tai Tong Organic Ecopark / Yuen Long
🔖 Certification:

🌱 About the Producer / Supplier:
Formerly known as Tai Tong Lychee Valley, also known as Tai Tong Lychee Garden, is a farm and botanical garden in Hong Kong, located in Tai Tong, Yuen Long District, New Territories. It was established in December 1993.
Tai Tong Organic Valley integrates nature, farms and amusement parks. The facilities and landscapes in the venue are very thoughtful. It has been cooperated by Guangdong South China Agricultural University and can be used as a natural education. In addition to natural waterfalls, lotus ponds, gardens and other beautiful scenery, you can also visit the "mini zoo" to get close contact with ostriches, goats or wild boars, etc. You can also feed thousands of koi in the Mid-Lake Pavilion. And the rope net array, the children's playground and the waterwheel.
The sprouts produced by the Taitang Organic Ecological Park Organic Sprouts Factory are cultivated using purely natural and organic methods.
🌱 Supplier Products:
🛍 Product Information:
Binomial Name:Lentinus edodes (Berk) Sing.
Chinese Name:香菇 | 冬菇 | 北菇 | 花菇
Other Names:Shiitake Mushroom
Product Description:Fresh and dried shiitake have many uses in East Asian cuisine. In Japan, they are served in miso soup, used as the basis for a kind of vegetarian dashi, and as an ingredient in many steamed and simmered dishes. In Chinese cuisine, they are often sautéed in vegetarian dishes such as Buddha's delight.
Taste: Sweet, slightly cold in nature. Morphological characteristics: Fruiting bodies are medium to slightly large. The cap is 4-15cm in diameter, hemispherical at first, then gradually flattened, sometimes slightly concave in the center, dark brown and often covered with brown scales, sometimes chrysanthemum-shaped cracks to reveal the fungus flesh, and the edge of the cap is rolled inward. The flesh is white and thick. The gills are white and curved. The stipe is mesogenic or lateral, cylindrical, and the upper part is white. Bacterial ring membranous, easy to disappear. Spores oval. Ecological habit: Born on fallen wood stocks such as Fagaceae and Betulaceae in autumn, winter and spring, it grows in large numbers. Nutrients: Fruiting bodies contain a variety of amino acids, in addition to Lentinan, Eriadenine, and water-soluble umami substances 5'-adenylic acid (5'-AMP), 5'-guanylic acid (5'-guanylic acid) '-GMP) and mushroom essence (Lentionine). Therapeutic value: Mushrooms can regulate the immune response of the body, stimulate antibodies and activate macrophages. For example, anti-cancer, anti-hypertensive, and anti-virus have curative effects. In Japan, it is considered "the pinnacle of plant-based food".
Wild mushrooms are distributed in Zhejiang, Fujian, Guangdong, Yunnan, Sichuan and other places. Shiitake mushrooms are famous edible fungi. It has been cultivated all over the world, and China has been artificially cultivated since the Yuan Dynasty.
Variety:Dried products are mostly eaten, and are divided into various types according to the planting method, thickness and shape of the mushroom cap, such as Tianbai mushroom, Camellia mushroom, thin mushroom, Huacun mushroom, thick mushroom, wild mushroom, Xiangxin, etc. The "log cultivation method" is used to produce mushrooms in Japan, while the "mushroom bed cultivation" is used in China. As for fresh shiitake mushrooms, although they lack aroma, they are soft and delicious, and they are also good food.
Supply Season:There are supply throughout the year.
Storage Method:Don't wash the fresh mushrooms, just wrap them in paper and put them in a fresh-keeping bag, then put them in the refrigerator, they can be stored for several days. Dried shiitake mushrooms can be put into a sealed food box and stored in a dry and cool place.
What to do with fresh mushrooms that have been stored for a long time?
Fresh mushrooms should be dried in a dry, low-temperature, and sunny environment. Fresh shiitake mushrooms can be stored for a long time after drying.
#Should Be / Avoided:
Pregnant women can eat shiitake mushrooms
The main components of shiitake mushrooms are basically carbohydrates and nitrogenous compounds, as well as a small amount of inorganic salts and vitamins. It is one of the foods that are beneficial to the stomach and is very suitable for pregnant women. But pregnant women with intractable skin itching should avoid eating shiitake mushrooms.

Nature: neutral
Five Flavors in TCM: sweet
Efficacy Strengthening the body and nourishing the deficiency, invigorating the spleen and appetizing, dispelling wind and rash, reducing phlegm and regulating qi, detoxification, anti-cancer
main nutrition
Shiitake mushrooms contain purine, choline, tyrosine and certain nucleic acid substances, which have the effect of lowering blood pressure and cholesterol, and can prevent pregnancy-induced hypertension, pregnancy-induced edema and other diseases, and are suitable for pregnant women to eat.
Edible efficacy
Shiitake mushrooms have the effects of reducing phlegm and regulating qi, benefiting the stomach, harmonizing the middle, clearing rash and detoxifying, and have therapeutic effects on pregnant women, loss of appetite, frailty, urinary incontinence, constipation, and obesity. In addition, the polysaccharides in shiitake mushrooms are the strongest immune agents and regulators, and have obvious anticancer activity, which can restore the immune function reduced due to tumors.
*Edible Compatibility:
Matching
Appropriate effect
Beef Nourishing Qi and Blood
Begonia enhances immunity
Not suitable for matching
Influence
Crab stone-prone
Cooking Skills:They add umami to many recipes, like Braised Mushrooms with Bok Choy and Steamed Chicken with Mushrooms & Dried Lily Flower. They're commonly used dried, as dried shiitakes have a very intense flavor when reconstituted.
Pre-cooking treatment: soak dried mushrooms in water until the mushrooms become soft and swell, cut off the stems, and drain the water for later use. If the mushrooms have peculiar smell after being kept for too long, you can try using cornstarch to reduce the smell. For fresh mushrooms, soak them in dilute salt water for a while, remove the stems, wash them, and remove the excess water. The edible parts are the fruiting bodies of shiitake mushrooms. Mushrooms are fresh and tender, with a strong mushroom flavor. They are the raw materials for making a variety of dishes. They can be used as a single ingredient, such as stewed mushrooms; they can also be paired with various meat and vegetables. Cooking methods include frying, stewing, steaming, etc.
Notes:1. Generally speaking, shiitake mushrooms with thick caps are called shiitake mushrooms; those with thin caps are shiitake mushrooms.
The so-called "log cultivation method" is to cut oak trees in autumn, dry them and cut them into 1-meter-long sections, which are called logs. In the next spring, the shiitake mushrooms are implanted into the logs and placed in the forest. After one and a half to two years, the shiitake mushrooms are harvested on the logs. 3.
"Mushroom bed cultivation" refers to the use of wood chips and cotton wadding as a base, adding nutrients such as corn bran, wheat bran, and sugar, and fixing it with gypsum to form a fungus bed, implanting shiitake mushrooms, and harvesting in about 100-120 days. 4.
In the past, Guangdong shiitake mushrooms were produced in the mountainous areas of northern Guangdong where Nanxiong was the distribution center, and the quality was the best, so they were also called northern mushrooms. 5.
"Materia Medica Qiuzhen" believes that shiitake mushrooms are "extremely stagnant and damp, and it is beneficial to take them in the middle of the deficiency; they are not suitable for eating when they are cold and stagnant." In other words, the nature moves the wind, so it is something that should be paid attention to.
Dish:
Stewed Tianbai Mushrooms, Steamed Chicken with Northern Mushrooms, Shrimp Shuangdong, Braised Mushrooms in Red.
Pre -order once a week. The supply depends on the delivery situation, or it will be shipped separately.
🥗 Product Category (English): Shiitake Mushroom
Google Recipe 🔍 :

English CookPad 🍳 :

BBC Good Food 🥙 :

🔅 Remark:
🍎 Preserve fruits
1. Fruits especially with softer skin, if packaged, should be placed in the cold box in the original package;
2. Organic fruits are more prone to spoilage if they have water droplets. Put the fruits in a ventilated place to dry or wipe off the water vapor, then wrap the fruits in slightly damp newspaper and put them in a plastic bag before refrigerating. ;
3. Organic fruits do not use preservatives or special treatments. fruits are generally stored for three to five days in room temperature only, should be kept in fridge. Some fruits e.g. papaya will decompose enzymes, so they should be eaten as soon as possible.
🍏 How to wash fruits
Special attention: The dishes, especially small flowers and broccoli, are best soaked in the water to remove residual pesticides (this is organic farm, but will have, but not chemical, except to Re-generative Farm). It is recommended to use our vegetables and vegetables environmentally friendly cleaner
Dish Drops
for 3 to 5 minutes to eliminate residuals Sand and organic pesticide.
1. Wash fruits before eating to keep them fresh;
2. It is not advisable to soak the fruits for too long, and they should be washed first and then cut to avoid the loss of vitamins;
3. Washing fruits with dilute salt water or Dish Drop can easily remove vegetable insects;
4. Cut fruits with a stainless steel knife to reduce vitamin loss;
5. Vegetable leaves contain a lot of nutrients, so you should avoid shredding, chopping or grinding the leaves;
6. Immediately eat after cutting, to avoid the loss of vitamins due to air oxidation.