Description
Sha Po Tsuen Farm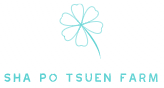 🚚 The Fastest Delivery Time : 2-day delivery.
🐝 Supplier / Place Of Origin:Sha Po Tsuen Farm / Fung Kat Heung, Yuen Long
🔖 Certification: HKORC
🌱 Producer Introduction:
Covering an area of 100,000 square feet, it is located in Fung Kat Heung, Kam Tin, Yuen Long. With the aim of growing healthy crops, the public can enjoy high-quality and safe food at a low price, and hope that when purchasing locally grown fruits, the public can understand the importance of reducing carbon emissions on the environment, so as to achieve the goal of human beings and the greater world. Natural complementarity and harmonious coexistence. ​And in the future, we will grow more different healthy fruits and vegetables to provide customers with choices.
🌱 Supplier Products:
🛍 Product Information (Main) (Traditional Chinese):
#basic introduction
It tastes sweet and slightly cold. It has the effect of relieving heat, intestinal, eliminating food, and laxative. Cabbain can provide a variety of nutrients required by the human body. Its types of carotene, nicotinic acid, vitamin C and other antioxidant ingredients can help protect the cardiovascular and improve the immunity of the human body. Its minerals such as magnesium, selenium, copper , Manganese, zinc, etc., brings anti -aging and promoting cell activity. There are many cellulose of cabbage, which promotes intestinal wall peristalsis and helps the stool smooth.
Variety
Xiaotang Cai is also a cabbage category. There are many types of cultivation species, and there are many types of cultivation species. The leaves produced in winter are green and petioles are most common in large white cabbage. The leaves and petioles produced in summer and autumn are light green cabbage. The cabbage leaves are dark green.
Supply season
The main production period is from October to April of the following year, and Hong Kong is supplied throughout the year.
Method of buying
Short stalks should be tender, the leaves are strong and complete, not withered, green stems white, and stems and leaves are thick.
storage method
It should not be stored for a long time. After buying, it should be eaten as soon as possible, or it can be stored in the refrigerator for about 1 week.
#*Should be avoided by the crowd
Appropriate: People who have the heat in the body, insufficient fluid, dry lips, and dryness of the gums, bleeding of teeth, and throat stems can help eliminate internal fires. In addition, light lung dry cough, spitting difficulty, red tendons, swelling of the throat, difficulty in the stool, etc., eating small cabbage can have diet.
Taboo: Those with weak spleen and stomach and coldness should not eat more or eat raw.
#*Edible compatibility
Should: similar to "cabbage".
1. Cabbage and tomatoes: cabbage and tomatoes contain vitamin C and potassium. Eat together to help prevent colds, relax muscles, and relieve emotions.
2. Cabbage and cheese: cabbage and cheese contain calcium and phosphorus. The moderate amount of consumption can help form calcium phosphate, can strengthen teeth and bones, and help prevent osteoporosis and muscle cramps.
3. Cabbage and lean meat: The vitamin C in cabbage combines the protein in lean meat, which helps the synthesis of collagen and enhances the elasticity of the skin.
Avoid: similar to "Chinese cabbage".
1. Cabbage and small cucumber: The cucumber contains vitamin C decomposition enzymes, which will decompose the vitamin C contained in cabbage, causing nutritional loss.
2. Cabbage and pork liver: The pork liver contains copper, which will oxidize the vitamin C in oxidized cabbage, and then reduce the intake of vitamin C.
3. Cabbage, shrimp and squid, etc.: Because these foods are cold, it is easy to cause problems such as diarrhea, allergies, asthma, cold hands and feet, etc., it is advisable to eat less.
4. Eating at the same time of cabbage and Atractylodes can make the medicinal properties of Atractylodes too hard and harmful to the body.
Cooking skills
The edible part is tender stems and leaves. After removing the root, soak the cabbage in the water for about 45 minutes, then open the leaves and rinse it several times under the flowing water.
#Remarks matters
After the sun is dried or dried through the sun, it becomes dried and can be dried in winter. The dried vegetables can be used as soup with cabbage without dried dried dried dried.
Commonly used dishes
Garlic fried cabbage, chicken oil and garlic fried cabbage.
Supply Period: Only From September To November Every Year
🥗 Recipe:
🔅Notes:
☘️ Preserve vegetables
1. Leafy vegetables and softer vegetables, if packaged, should be placed in the cold box in the original package;
2. Vegetables bought in bulk are more prone to spoilage if they have water droplets. Put the vegetables in a ventilated place to dry or wipe off the water vapor, then wrap the vegetables in slightly damp newspaper and put them in a plastic bag before refrigerating. ;
3. The longer the vegetables are stored, the less fresh they become, and the nutrition will be reduced, so they should be eaten as soon as possible.
☘️ How to wash vegetables
1. Wash vegetables before cooking to keep them fresh;
2. It is not advisable to soak the vegetables for too long, and they should be washed first and then cut to avoid the loss of vitamins;
3. Washing vegetables with dilute salt water or Dish Drop can easily remove vegetable insects;
4. Cut vegetables with a stainless steel knife to reduce vitamin loss;
5. Vegetable leaves contain a lot of nutrients, so you should avoid shredding, chopping or grinding the leaves;
6. Immediately after cutting, the pot should be placed in the pot to avoid the loss of vitamins due to air oxidation.