Description
Yunnan Organic Certified Vegetables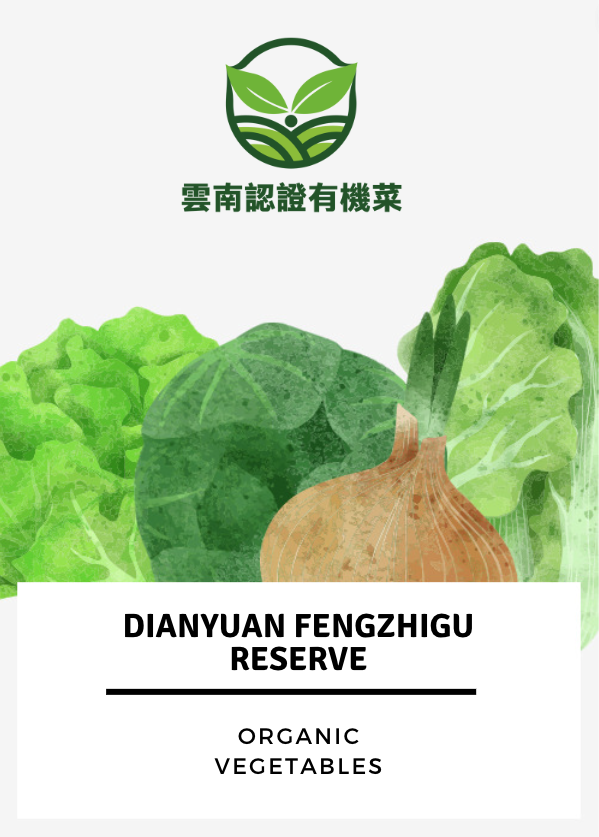 🚚 The Fastest Delivery Time : On Tuesday, Thursday, Saturday, arrived.
🐝 Supplier / Place Of Origin:Yunnan Organic Certified Vegetables / Yunnan
🔖 Certification: Organic certification by China and Canada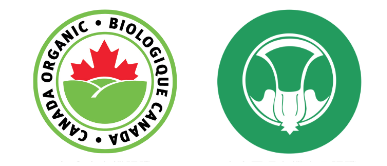 🌱 Producer Introduction:
Yunnan Kunming Organic Vegetable Farm is located in Dianyuan Wind Valley Reserve, Panlong District, Kunming City, Yunnan, where the soil is fertile and the water source is clean; the requirements for environmental governance in the area are strict. Taking into account both the ecological environment and economic development, the farm strictly abides by organic standards, and there is no agricultural pollution. The organic vegetables grown in the protected area are particularly sweet and delicious.
The unique climate of Yunnan
Yunnan has a good climate and abundant sunshine, with an average temperature of 14.9°C, a maximum temperature of 31.5°C, and a minimum temperature of -7.8°C; the rainy season is mainly concentrated in May to September; the relative humidity is 76%. The plateau in Panlong District is about 1891m above sea level, and gradually decreases from north to south in a ladder shape. The altitude is between 1500m and 2800m, which is most suitable for planting diversified vegetables.
get two-factor authentication
Because the certification standards in China and Hong Kong are different and uneven. In view of this, hoping to gain the recognition and trust of consumers, organic vegetables in Kunming, Yunnan have obtained dual certification: domestic organic certification and Canadian organic certification.
In 2016, the Consumer Council conducted a random inspection of pesticide residues, all of which were zero; for many years, there were no pesticide residues after random inspections by our customers.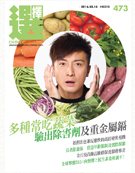 🌱 Supplier Products:
🛍 Product Information (Main) (English):
Binomial Name:
Chinese Name:沙律菜
Other Names:Salad
Product Description:There are many choices of salad leaves, such as romaine lettuce, rocket, spinach and so on. The Nutritional value of various salad leaves is high or low, and different combinations can increase the absorption of different nutrients.
A salad is a dish consisting of mixed, mostly natural ingredients with at least one raw ingredient. They are often dressed, and typically served at room temperature or chilled, though some can be served warm.
When a sauce is used to flavor a salad, it is generally called a salad dressing; most salad dressings are based on either a mixture of oil and vinegar or a creamy dairy base.
Salads may be served at any point during a meal:
Appetizer salads — light, smaller-portion salads served as the first course of the meal
Side salads — to accompany the main course as a side dish; examples include potato salad and coleslaw
Main course salads — usually containing a portion of one or more high-protein foods, such as meat, fish, eggs, legumes, or cheese
Dessert salads — sweet salads containing fruit, gelatin, sweeteners or whipped cream
Variety:Garden salads use a base of leafy greens such as lettuce, arugula/rocket, kale or spinach; they are common enough that the word salad alone often refers specifically to garden salads. Other types include bean salad, tuna salad, bread salad (e.g. fattoush, panzanella), vegetable salads without leafy greens (e.g. Greek salad, potato salad, coleslaw), sōmen salad (a noodle-based salad), fruit salad, and desserts like jello salad.
Supply Season:The main production period is from November to April of the following year, and Hong Kong is available throughout the year.
Storage Method:
#Should Be / Avoided:
*Edible Compatibility:
Cooking Skills:Salads are often mixed with vegetables, meat, seafood or eggs and mayonnaise. Vegetable salad can be used as a seasoning for some dishes, and is often used as a sandwich filling. Types of salads include egg salad, chicken salad, tuna salad, shrimp salad and ham salad. In Denmark, salads and slices of meat are made into open-topped sandwiches (Smørrebrød), as well as cucumber, horseradish, Italian and Russian salads.
Notes:It is not advisable to eat only one type of vegetable with salad as a main meal. It is recommended to choose 3 to 4 types to absorb different amounts of nutrients and achieve a "complementary" role.
safety matter
It is not recommended to pre-wash and store before consumption, which may promote bacterial growth and increase the chance of spoilage.
In the process of making salads, vegetables and many ingredients are not boiled, so if they are left for too long, they are prone to deterioration and even food poisoning.
Dish:A salad can be a composed salad (with the ingredients specifically arranged on the serving dish) or a tossed salad (with the ingredients placed in a bowl and mixed, often with salad dressing). An antipasto plate, the first dish of a formal Italian meal, is similar to a composed salad, and has vegetables, cheese, and meat
Supply Period: The Main Production Period Is From November To April Of The Following Year, And Hong Kong Is Available Throughout The Year.
Suggested Eating Method:
Salads are often mixed with vegetables, meat, seafood or eggs and egg yolk sauce. Vegetable salad can be used as a seasoning of a part of the dish and is often used as a sandwiches. The types of salad include egg salads, cockdin salads, swallow fish salads, shrimp salads and ham salads. In Denmark, people make salads with meat slices into the top layer of non -covered open tanks (English: SMøRREBRøD). Other types include cucumber salads, hot root salads, Italian salads, and Russian salads.
Cut or tear slices after the leaves are cleaned, cut or sliced ​​after cooked rhizomes, cut or slices that can be eaten raw, and can be cooked after cutting or sliced. Miscellaneous grains must be cooked. If the fish is fresh and sliced ​​to make fish, it must be cooked.
These salad sauce can be used as seasonings for cold salads.
mayonnaise
British salad sauce
Louis sauce
Garden salad sauce
Russian salad sauce
Qiandao salad sauce
olive oil
French olive oil
Fragrant vinegar
onion
Hefeng salad sauce
Cut or tear slices after the leaves are cleaned, cut or sliced ​​after cooked rhizomes, cut or slices that can be eaten raw, and can be cooked after cutting or sliced. Miscellaneous grains must be cooked. If the fish is fresh and sliced ​​for sashimi, it must be cooked if it is not.
🥗 Recipe (English Version):
Google Recipe 🔍 :

English CookPad 🍳 :

BBC Good Food 🥙 :

🔅Precautions (English Version):
☘️ Preserve vegetables
1. Leafy vegetables and softer vegetables, if packaged, should be placed in the cold box in the original package;
2. Organic Vegetables are more prone to spoilage if they have water droplets. Put the vegetables in a ventilated place to dry or wipe off the water vapor, then wrap the vegetables in slightly damp newspaper and put them in a plastic bag before refrigerating. ;
3. Organic vegetables do not use preservatives or special treatments. Vegetables are generally stored for three to five days. Some vegetables will decompose enzymes, so they should be eaten as soon as possible.
☘️ How to wash vegetables
1. Wash vegetables before cooking to keep them fresh;
2. It is not advisable to soak the vegetables for too long, and they should be washed first and then cut to avoid the loss of vitamins;
3. Washing vegetables with dilute salt water or Dish Drop can easily remove vegetable insects;
4. Cut vegetables with a stainless steel knife to reduce vitamin loss;
5. Vegetable leaves contain a lot of nutrients, so you should avoid shredding, chopping or grinding the leaves;
6. Immediately after cutting, to avoid the loss of vitamins due to air oxidation.