Description
Cham Shan Farm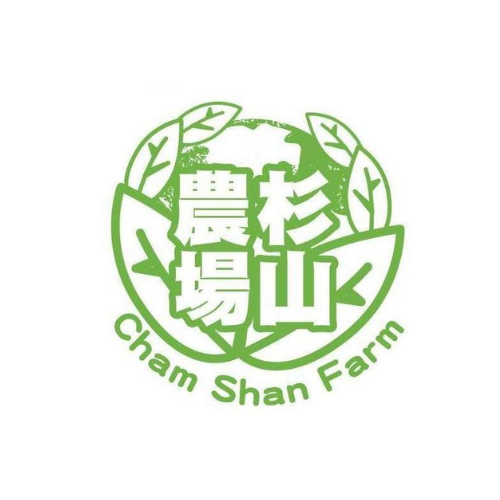 🚚 The Fastest Delivery Time : Every Tuesday.
🐝 Supplier / Place Of Origin:Cham Shan Farm / Sheung Shui
🔖 Certification: Local Regenerative Agricultural Approved Farm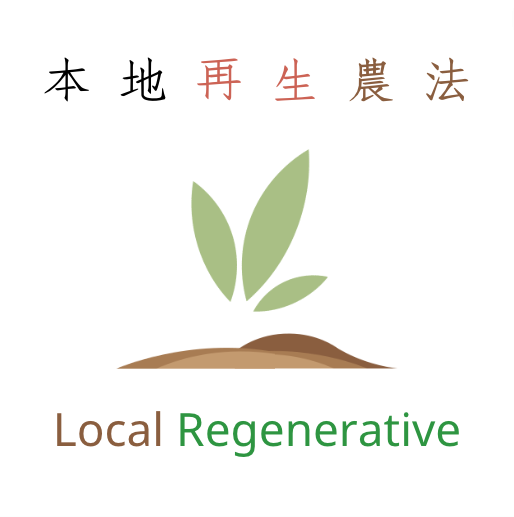 🌱 Producer Introduction:
Back in 1993, when Pat Fan was 12 his parents stopped farming but continued living on it. Just under 20 years later, Pat Fan returned to farming the organic way, using the skills that were passed down to him by his mother all those years ago. As with many farmers in HK, due to the ever changing climate there are many challenges - and Pat Fan is not immune to this. He is now in the process of transitioning towards regenerative farming on his farm, where he aims to develop a sustainable system and long-term solution.
Pat Fan believes that as long as he actively focuses on rebuilding the farm's soil microbiome and reclaiming soil health, he can better control pest issues and eventually grow healthier, tastier vegetables. He admits that there are less customers now at the outlets that he sells, but he is determined to keep improving his produce and attract more customers to support regeneratively farmed food.
🌱 Supplier Products:
🛍 Product Information (Main) (English):
Binomial Name:
Chinese Name:沙律菜
Other Name:Salad
Product Description:There are many choices of salad leaves, such as romaine lettuce, rocket, spinach and so on. The Nutritional value of various salad leaves is high or low, and different combinations can increase the absorption of different nutrients.
A salad is a dish consisting of mixed, mostly natural ingredients with at least one raw ingredient. They are often dressed, and typically served at room temperature or chilled, though some can be served warm.
When a sauce is used to flavor a salad, it is generally called a salad dressing; most salad dressings are based on either a mixture of oil and vinegar or a creamy dairy base.
Variety:Garden salads use a base of leafy greens such as lettuce, arugula/rocket, kale or spinach; they are common enough that the word salad alone often refers specifically to garden salads. Other types include bean salad, tuna salad, bread salad (e.g. fattoush, panzanella), vegetable salads without leafy greens (e.g. Greek salad, potato salad, coleslaw), sōmen salad (a noodle-based salad), fruit salad, and desserts like jello salad.
Supply Season:The main production period is from November to April of the following year, and Hong Kong is supplied throughout the year.
Storage Method:
#Should Be / Avoided:
*Edible Compatibility:
Cooking Skills:Salads are often mixed with vegetables, meat, seafood or eggs and mayonnaise. Vegetable salad can be used as a seasoning for some dishes, and is often used as a sandwich filling. Types of salads include egg salad, chicken salad, tuna salad, shrimp salad and ham salad. In Denmark, salads and slices of meat are made into open-topped sandwiches (Smørrebrød), as well as cucumber, horseradish, Italian and Russian salads.
#Remarks Matters:It is not advisable to eat only one type of vegetable with salad as a main meal. It is recommended to choose 3 to 4 types to absorb different amounts of nutrients and achieve a "complementary" role.
safety matter
It is not recommended to pre-wash and store before consumption, which may promote bacterial growth and increase the chance of spoilage.
In the process of making salads, vegetables and many ingredients are not boiled, so if they are left for too long, they are prone to deterioration and even food poisoning.
Commonly Used Dishes:
Supply Period: From December To February
Suggested Eating Method:
Salads are often mixed with vegetables, meat, seafood or eggs and egg yolks. Vegetable salad can be used as a seasoning for a part of the dish, and it is also commonly used as a sandwich filling. The types of salads include egg salad, cockdin salad, swallow fish salad, shrimp salad and ham salad. In Denmark, people make salads with meat slices into the upper layer of non -covered with bread.
After the leaves are cleaned, cut or tear, cut or sliced ​​after being cooked by the rhizomes, cut or sliced ​​the fruits that can be eaten raw. Miscellaneous grains must be cooked. If the fish is fresh and sliced ​​to make fish, it must be cooked.
These salad sauce can be used as seasonings for cold salads.
mayonnaise
British salad sauce
Louis sauce
Garden salad sauce
Russian salad sauce
Thousand Island salad sauce
olive oil
French olive oil
Fragrant vinegar
onion
Hefeng salad sauce
🥗 Recipes (English Veersion):
Google Recipe 🔍 :

English CookPad 🍳 :

BBC Good Food 🥙 :

🔅Note (English Version):
☘️ Preserve vegetables
1. Leafy vegetables and softer vegetables, if packaged, should be placed in the cold box in the original package;
2. Organic Vegetables are more prone to spoilage if they have water droplets. Put the vegetables in a ventilated place to dry or wipe off the water vapor, then wrap the vegetables in slightly damp newspaper and put them in a plastic bag before refrigerating. ;
3. Organic vegetables do not use preservatives or special treatments. Vegetables are generally stored for three to five days. Some vegetables will decompose enzymes, so they should be eaten as soon as possible.
☘️ How to wash vegetables
1. Wash vegetables before cooking to keep them fresh;
2. It is not advisable to soak the vegetables for too long, and they should be washed first and then cut to avoid the loss of vitamins;
3. Washing vegetables with dilute salt water or Dish Drop can easily remove vegetable insects;
4. Cut vegetables with a stainless steel knife to reduce vitamin loss;
5. Vegetable leaves contain a lot of nutrients, so you should avoid shredding, chopping or grinding the leaves;
6. Immediately after cutting, to avoid the loss of vitamins due to air oxidation.