Description
Sha Po Tsuen Farm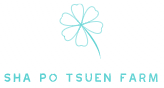 🚚 The Fastest Delivery Time : 2-day delivery.
🐝 Supplier / Place Of Origin:Sha Po Tsuen Farm / Fung Kat Heung, Yuen Long
🔖 Certification: HKORC
🌱 Producer Introduction:
Covering an area of 100,000 square feet, it is located in Fung Kat Heung, Kam Tin, Yuen Long. With the aim of growing healthy crops, the public can enjoy high-quality and safe food at a low price, and hope that when purchasing locally grown fruits, the public can understand the importance of reducing carbon emissions on the environment, so as to achieve the goal of human beings and the greater world. Natural complementarity and harmonious coexistence. ​And in the future, we will grow more different healthy fruits and vegetables to provide customers with choices.
🌱 Supplier Products:
🛍 Product Information (Main) (Traditional Chinese):
#basic introduction
Also known as long lettuce, Luo Vish, Roman lettuce, and Luomei, it is a kind of lettuce vegetable. Rotten lettuce is one of the main materials of Caesar salad.
It is sweet and cold. There are curative effects of cooling blood and hemostasis, clearing heat, diuretic milk, anesthesia analgesic, and treating heat poisoning. Lettuce is rich in carotene. After transforming into vitamin A in the human body, it becomes a powerful antioxidant. It can maintain the normal structure of epithelial cells and resist the invasion of cancer.
Variety
There are many varieties of lettuce, which can be divided into two categories: "leaf lettuce" with edible leaves and "tender stems lettuce", which are mainly edible stems. The lettuce can be divided into two categories: "ball lettuce" and "non -ball lettuce". Roman lettuce, a dark green kinds of lettuce, grows on tall dark green leaves, and there are sturdy ribs in the center of the leaves. Unlike most lettuce, it is heat -resistant. The varieties produced in the middle of winter are the best. It is tender and crispy, but it tastes slightly astringent because it contains lettuce.
Method of buying
The best producing in winter. The leaves should be complete, fresh and clean, blue and green, no yellow or brown spot, no atrophy and spots, plump and thick, not smoking moss, less diseased insects. Do not choose a large, outer dishes and petiole -thick lettuce. As for the crispy varieties of the leaves, it is called "glass lettuce".
storage method
Lettuce should not be stored for a long time. It can be placed for 2 to 3 days in the cool and ventilated place. It can be stored in a refrigerator with fresh -keeping paper for about 1 week.
In addition, lettuce is extremely sensitive to ethylene, so it cannot be stored with apples, bananas, and pears, otherwise reddish spots may be produced.
#*Should be avoided by the crowd
Appropriate: Most per capita can be eaten, especially suitable for urinating, postpartum milk, and people with eye diseases.
Avoid: cold constitution, frequent urination, and cold stomach should eat less.
#*Dairy compatibility:
Lettuce and mushrooms: Because lettuce has diuresis, eyesight, and enhanced appetite, mushrooms have the effect of nourishing spleen and qi, moisturizing phlegm and strong nourishing. Symptoms such as vomiting and diarrhea.
Tabo: No literature report
Cooking skills
The edible part is young leaves. The outer leaves must be removed to avoid pesticide residues. The remaining tablets are left. After soaking in the water for about 45 minutes, rinse it with flowing water.
#Remarks matters
Studies have pointed out that lettuce contains aromatic hydroxyl fats, which can break down the carcinogenine nitrite in food, which can prevent the formation of cancer cells. It has a certain prevention effect on the liver cancer and gastric cancer of the digestive system. It can also alleviate cancer patients with cancer patients. Or the reaction of chemotherapy.
Commonly used dishes
Tangzi Cai Cai Pot, Bamboo Sheng Shui Mushrooms, lettuce, lettuce catfish ball pot
Supply Period: Only From September To November Every Year
🥗 Recipe:
🔅Notes:
☘️ Preserve vegetables
1. Leafy vegetables and softer vegetables, if packaged, should be placed in the cold box in the original package;
2. Vegetables bought in bulk are more prone to spoilage if they have water droplets. Put the vegetables in a ventilated place to dry or wipe off the water vapor, then wrap the vegetables in slightly damp newspaper and put them in a plastic bag before refrigerating. ;
3. The longer the vegetables are stored, the less fresh they become, and the nutrition will be reduced, so they should be eaten as soon as possible.
☘️ How to wash vegetables
1. Wash vegetables before cooking to keep them fresh;
2. It is not advisable to soak the vegetables for too long, and they should be washed first and then cut to avoid the loss of vitamins;
3. Washing vegetables with dilute salt water or Dish Drop can easily remove vegetable insects;
4. Cut vegetables with a stainless steel knife to reduce vitamin loss;
5. Vegetable leaves contain a lot of nutrients, so you should avoid shredding, chopping or grinding the leaves;
6. Immediately after cutting, the pot should be placed in the pot to avoid the loss of vitamins due to air oxidation.