Description
A LA CARTE

🚚 The Fastest Delivery Time : 2-day delivery.
🐝 Supplier / Place Of Origin:A LA CARTE / France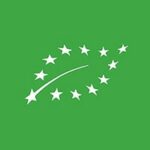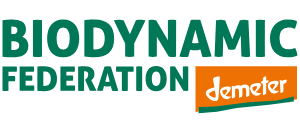 Organic European, Biodynamic & Sustainabie Agriculture certifications
🌱 About the Supplier:
We select our suppliers for the love they put in their products,
seeking the best quality while respecting traditional production methods.
Most of them are family owned, of human size. We value the direct collaboration with them.
By buying directly at the source, we are proud to contribute to the local economy,
while ensuring that, ultimately, our clients get the most tasty and fresh products at the best prices.
All our farmers follow specific certifications minimizing the use of chemicals. From sustainable agriculture ''Agriculture Raisonnee'' (AR) to Organic certified ''Agriculture Biologique'' (AB), these guarantees that the fruits delivered to you a safe and healthy.
🌱 Supplier Products:
🛍 Product Information:
Binomial Name:Malus pumila Mill.
Chinese Name:蘋果
Other Names:Apple
Product Description:It is the fruit of the Rosaceae apple. Sweet and sour, flat. Apple has the effect of promoting body fluid and quenching thirst, invigorating the spleen and stomach. Apple is more effective in treating mild diarrhea, constipation, high blood pressure, etc., and can also be used to prevent fatigue. The pectin content of apples can help to expel cholesterol from the blood; its crude cellulose can prevent constipation, and it is also rich in vitamin C, chromium, zinc and other trace elements.
Native to Europe, Central Asia and western Xinjiang, it has a long history of cultivation and is now cultivated in temperate regions all over the world. China's main production areas are located in Shandong, Liaoning, Hebei, Shaanxi, Henan, Shanxi, Gansu, Xinjiang, Inner Mongolia, Hubei, Jiangsu, Anhui, Beijing and Tianjin. Western apples introduced after the nineteenth century were mostly cultivated in Shandong, Liaodong and Jiaodong. In recent years, Fuji apple and greenhouse apple technologies have also been introduced from Japan.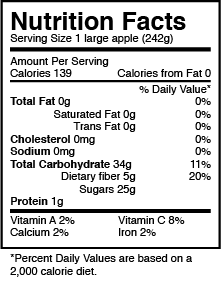 Variety:This species is the most important one in the apple genus, including Chinese cotton apples and Western apples introduced from foreign countries in modern times.
There are two varieties of this species: Daosheng apple (M. pumila var. praecoxPall.) and Paradise apple (M. pumila var. paradisiaca
Schneider.).
Other varieties include Hongyu, Hongxing, Jinguan, Guoguang from China, and several varieties imported from abroad.
Japan is famous for Fuji apples.
Supply Season:Hong Kong is supplied throughout the year.
Storage Method:It can be stored for about 10 days at room temperature or refrigerated.
For household storage, most apple varieties can be stored in the coldest place in the refrigerator (that is, less than 5 ° C) for about 2-4 weeks. Some can be preserved for up to a year without obvious degradation. Some apple varieties (such as "Australian Green Apple" and "Fuji") storage life is more than three times that of other varieties. Like other fruits, ethylene gas will accelerate maturity and deterioration, and reduce the hardness of apples.
Non -organic apples can spray methamphetamine acrylic, which can block the apple's ethylene receptor and temporarily prevent it from maturing.
#Should Be / Avoided:
Appropriate: suitable for indigestion, dyspepsia, lack of qi, fever and thirst, excessive drinking, mild diarrhea, constipation, neurocolitis, hypertension, hyperlipidemia, coronary heart disease and cancer.
Especially suitable for infants, the elderly and the sick. Pregnant women eat an apple a day to reduce pregnancy reactions.
Contraindications: People with cold stomachs should not eat raw or cold apples, but consider baking, simmering, or stewing hot apples. Diabetic patients should not eat too much.
*Edible Compatibility:
Food pairings:
Perfect eaten raw or tossed in salads to fully enjoy the sweet, crisp flavor of this apple.
appropriate:
1. Apples and abalone: ​​The vitamin C contained in apples can promote the body's absorption of the iron in abalone, help promote blood circulation, and is beneficial to beauty and the prevention of anemia.
2. Apples and pork: Apples rich in sugar and pork containing vitamin B1 and zinc are eaten together to help eliminate fatigue.
3. Apples and carrots: The polyphenols of apples and the carotenoids of carrots can work together to inhibit the oxidation of cell membranes, thus achieving the effects of protecting the skin and enhancing immunity.
4. Apples and wolfberries: Both have the effect of lowering blood pressure, and wolfberries can help lower blood sugar. They are eaten together and are suitable for people with high blood pressure.
Competing:
1. Apples and onions: When the phytochromes contained in apples and the sulfur compounds of onions are ingested at the same time, they will easily produce substances that inhibit the thyroid function after digestion and decomposition by the human body, thus inducing goiter.
2. Apples and honey: The dietary fiber in apples and the laxative effect of honey will accelerate intestinal peristalsis and easily cause diarrhea.
Cooking Skills:The fruit is a pome and varies in color and size depending on the variety. The fruits can be eaten raw, mostly used as after-dinner fruits, or as raw materials for salads, and can also be made into preserved fruits, dried fruits, jams, wine and so on.
Notes:It is not advisable to eat apples immediately after a meal, nor should they be eaten in excess.
Studies have pointed out that deep red fruit peels, such as apples, have been found to contain Resveraltrol, which can reduce inflammation in the respiratory system, including the trachea and lungs, thereby controlling asthma and chronic obstructive pneumonia.
Do not take before meals, so as not to affect normal eating and digestion. Apple intake too much is not conducive to heart and kidney health. Pregnant women with nephritis and diabetes should not eat more apples.
Dish:
Apple pairs well with cheeses like Brie, goat cheese, feta, blue cheese, Parmesan, maple syrup, honey, brown sugar, vanilla, and spices like cinnamon, cloves, and nutmeg, pickled apples.
This product is imported from foreign countries. The supply depends on the delivery situation. It may be insufficient or out of stock!
Suggested Serving Method:
It can be eaten raw, for more food after meals, or as salad raw materials, and can also make fruit, dried fruit, jam, winemaking, etc.
Apple can also make mud and dry fruit skin, bake into potato chips, or add to the fillings and vegetable side dishes. Apple can also be used for baking goods, such as muffins, dumplings and fritters.
Apple does not peel and eat; some people only eat it as a meal; they also have an excellent taste on salad or front dishes.
Apple is an important component of many desserts, such as apples, apple crisps, apple crispy and apple cakes. After cooking, some apple varieties can easily form fruit puree called apple sauce. Apple can also make apples and apple jelly. They are often baked or stewed, and they are also used in some meat dishes. Dry apples can be eaten or recovered (soaked in water, alcohol or other liquid).
🥗 Product Category (English):
Google Recipe 🔍 :

English CookPad 🍳 :

BBC Good Food 🥙 :