Description
A LA CARTE

🚚 The Fastest Delivery Time : 2-day delivery.
🐝 Supplier / Place Of Origin:A LA CARTE / Italy
🔖 Certification: Organic European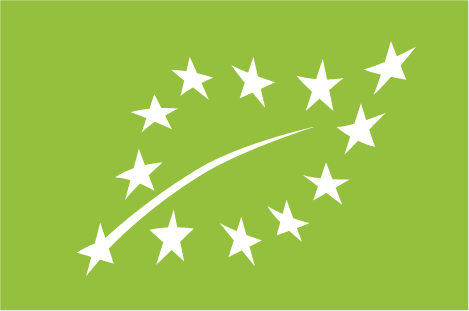 🌱 About the Producer:
We select our suppliers for the love they put in their products,
seeking the best quality while respecting traditional production methods.
Most of them are family owned, of human size. We value the direct collaboration with them.
By buying directly at the source, we are proud to contribute to the local economy,
while ensuring that, ultimately, our clients get the most tasty and fresh products at the best prices.
All our farmers follow specific certifications minimizing the use of chemicals. From sustainable agriculture ''Agriculture Raisonnee'' (AR) to Organic certified ''Agriculture Biologique'' (AB), these guarantees that the fruits delivered to you a safe and healthy. On top of the tests done by our farmers, we also perform our own chemical test upon each arrival of the fruits.
🌱 Supplier Products:
🛍 Product Information (Main) (English):
Binomial Name:Vitis vinifera 'Red Globe'
Chinese Name:紅提子 | 紅葡萄
Other Names:Red Grape | Fox Grape
Product Description:The fruit of the American grape. Sweet and sour, flat. It has the therapeutic effect of preventing anemia and facilitating urination. Grapes contain flavonoids, which have the effect of protecting cell membranes, anti-wrinkle and anti-aging. Organic acids and pectin in grapes can inhibit the reproduction of intestinal bacteria and have astringent effects on intestinal cloth. The Concord variety is an excellent variety for making grape juice and is cultivated on a large scale in the eastern United States.
Native to eastern North America, it is the parent of most cultivated grapes in the Americas. It is now cultivated all over the world.
Variety:The varieties that originated from the American species are: Isabella, Champion, Concord and so on. A muscadine grape (V.
rotundifolia Michx.), the fruit is dark purple with a musky aroma.
Supply Season:Hong Kong is supplied throughout the year.
Storage Method:For optimal freshness, it is recommended to store them in the refrigerator, where they will generally keep for 1 week.
#Should Be / Avoided:
Suitable: suitable for patients with weak qi and blood, cough due to lung deficiency, palpitations and night sweats, rheumatic arthralgia, gonorrhea and dysuria. In addition, people suffering from hepatitis, liver cirrhosis, cancer, anemia, high blood pressure, neurasthenia, edema, and those suffering from pregnancy dyscrasia, vomiting, and fatigue are also suitable for consumption.
Contraindications: Those with yin deficiency and internal heat, diarrhea, loose stools, and stomach heat should not eat. Obese and diabetic patients should not eat too much.
*Edible Compatibility:
appropriate:
1. Grapes and sesame seeds: Grape skins and seeds contain high-strength antioxidant substances. Combined with the vitamin E of sesame seeds, they can further enhance the overall antioxidant effect and have anti-cancer and anti-aging functions.
2. Grapes and glutinous rice: The folic acid in grapes combined with the iron in glutinous rice can maintain the normal operation of red blood cells, help prevent anemia and eliminate fatigue.
Competing:
1. Grapes and radish: When the human body eats radish, it will produce a metabolite of sulfhydric acid. This metabolite easily interacts with the metabolite produced by the flavonoids in grapes, inhibits the body's absorption of iodine, and affects thyroid function. .
2. Grapes and shrimps: The tannins contained in grapes will combine with the calcium in shrimps to form indigestible substances, which can easily cause stomach discomfort, nausea, vomiting and other symptoms.
Cooking Skills:Red Globe grapes can be washed and eaten raw with their skins, dried and made into raisins, or made into juice. Because the berries of Red Globe grapes are relatively large, they can also be washed and frozen, and placed in drinks for consumption.
Notes:It is not advisable to drink water immediately after eating grapes, otherwise it will easily cause diarrhea.
Raisins contain more glucose and iron, and are especially suitable for children, women, and the weak and anemic.
Dish:
It can be eaten as fruit, made into wine or canned and paper-packaged beverages.
Serving Method:
In terms of plant, grapes are berries that grow on wooden vines, usually divided into two types: fresh grapes and wine grapes. Near the east, especially George Asia, the planting history of grapes can be traced back 6 to 8,000 years ago. Red Earth Grape perfectly combines sweetness and rich flavors, adding a lot of extra sour flavor for a large amount of seeds. These grapes are the perfect choice of desserts to make delicious snacks. To obtain the best freshness, it is recommended to store it in a refrigerator with a temperature of 0 to 10 ° C.
此產品為外國進口,供應視乎到貨情況,有可以數量不足或缺貨!
Suggested Eating Method:
Red Earth grapes can be washed and eaten with skin, or they can be made as raisins, or they are eaten as fruit juice. Because the red global grape fruit is large, it can also be frozen after washing and eat in drinks.
🥗 Product Category (English):
Google Recipe 🔍 :

English CookPad 🍳 :

BBC Good Food 🥙 :