Description
Sha Po Tsuen Farm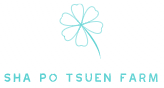 🚚 The Fastest Delivery Time : 2-day delivery.
🐝 Supplier / Place Of Origin:Sha Po Tsuen Farm / Fung Kat Heung, Yuen Long
🔖 Certification: HKORC
🌱 Producer Introduction:
Covering an area of 100,000 square feet, it is located in Fung Kat Heung, Kam Tin, Yuen Long. With the aim of growing healthy crops, the public can enjoy high-quality and safe food at a low price, and hope that when purchasing locally grown fruits, the public can understand the importance of reducing carbon emissions on the environment, so as to achieve the goal of human beings and the greater world. Natural complementarity and harmonious coexistence. ​And in the future, we will grow more different healthy fruits and vegetables to provide customers with choices.
🌱 Supplier Products:
🛍 Product Information (Main) (Traditional Chinese):
#basic introduction
Sweet and cool. It has the effects of clearing heat and clear eyes, stopping diarrhea, detoxifying, cooling blood, wetting, profitability, and convergence of diarrhea. Amaranth has a high iron content, especially red amaranth, and does not contain oxalate, which promotes iron absorption, helps blood manufacturing, and promotes blood circulation. In addition, amaranth is also rich in calcium, carotene, B vitamin C, and vitamin C. The taste of red amaranth is stronger than that of green amaranth, and the taste is refreshing.
Variety
Red amaranth plant forms have upright types. From part of the stems, the surface is like cylindrical shape, the stems are red to dark red, and the petiole is extremely short. There are diverse leaf shapes, with round leaves, oval and sharp leaves. The red leaves are red, and the soup color is slightly purple after cooking. The same alien plant of this variety is a. virids L., which contains roughly the same nutrition and can also be eaten for vegetables.
Supply season
The main production period is from April to October each year.
Method of buying
The tender body should be selected, the leaves are complete, the leaves are soft and red, the stems are short and thick and tender, and the freshness is withered.
storage method
It is advisable to eat it as soon as possible after buying, and you can also use fresh -keeping paper to place it in the refrigerator. The preservation period is about 2 to 4 days.
#*Should be avoided by the crowd
Should: similar to "Amaranth". It is suitable for people with dysentery and two. People with anemia, chickenpox, pertussis, and sores are eaten.
Avoid: similar to "Amaranth". Those with weak spleen and stomach should eat less; because amaranth contains high potassium, patients with poor renal function, and uremia should eat less.
#*Edible compatibility
Should: similar to "Amaranth".
1. Amaranth and pork lean meat: used to cook soup to clear heat and diuretic, detoxify rash, nourish qi and nourish the stomach.
2. Amaranth and japonica rice: Cook into porridge can clear heat and stop diarrhea.
3. Amaranth and Shrimp: Eating the same can supplement calcium, especially suitable for children to eat, which can increase increase.
4. Amaranth and garlic: Eating together can bring appetite, spleen, and digestion.
Avoid: similar to "Amaranth".
Amaranth and pork: The two are also cold. It is difficult to digest the same as eating, and it is easy to form gastrointestinal stagnation.
Cooking skills
The edible part is tender stems and tender leaves. Remove the roots, soak in water for about 45 minutes, and open the leaves and wash them with flowing water. Add a little vinegar or other acidic substances when cooking, which helps keep red amaranth with a bright red color.
#Remarks matters
There is a kind of wild vegetables, also known as acroglockin persicarioides moq.
A dye for cakes, dishes and various foods, and the edible synthetic pigment called "AMARARANTH", is made of sap for red rice vegetables.
Commonly used dishes
It is similar to "Amaranth". Amaranth fish saver, gold and silver eggs soaked amaranth, garlic fried amaranth, fresh shrimp amaranth dumplings
Supply Period: Only From September To November Every Year
🥗 Recipe:
🔅Notes:
☘️ Preserve vegetables
1. Leafy vegetables and softer vegetables, if packaged, should be placed in the cold box in the original package;
2. Vegetables bought in bulk are more prone to spoilage if they have water droplets. Put the vegetables in a ventilated place to dry or wipe off the water vapor, then wrap the vegetables in slightly damp newspaper and put them in a plastic bag before refrigerating. ;
3. The longer the vegetables are stored, the less fresh they become, and the nutrition will be reduced, so they should be eaten as soon as possible.
☘️ How to wash vegetables
1. Wash vegetables before cooking to keep them fresh;
2. It is not advisable to soak the vegetables for too long, and they should be washed first and then cut to avoid the loss of vitamins;
3. Washing vegetables with dilute salt water or Dish Drop can easily remove vegetable insects;
4. Cut vegetables with a stainless steel knife to reduce vitamin loss;
5. Vegetable leaves contain a lot of nutrients, so you should avoid shredding, chopping or grinding the leaves;
6. Immediately after cutting, the pot should be placed in the pot to avoid the loss of vitamins due to air oxidation.