Description
Aqua Millenium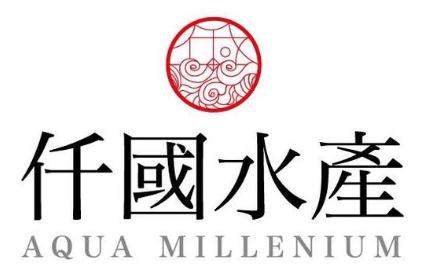 🚚 The Fastest Delivery Time : It Takes 3-4 Days.
🐝 Supplier / Place Of Origin:Aqua Millenium / Yung Shu Au
🔖 Certification:
🌱 Producer Introduction:
Aqua Millenium is a seawater fish and lobster farm located in the Yung Shu Au breeding area in Sai Kung. Our product feature is cooking for the convenience of customers. We have removed the seafood (scales, gills and intestines), and the most The hard-to-handle parts are pre-made before handing over to customers. In order to maintain the meat quality, umami taste and nutrition of seafood, we have made vacuum packaging and ultra-low temperature quick-freezing, without adding preservatives, and can have the best shelf life of 1 year. There are mainly lobster, rabbitfish, pompano, white croaker, Sabah giant grouper and orbicular batfish, etc.
🌱 Supplier Products:
🛍 Product Information (Main) (English):
Binomial Name:Siganus fuscescens
Chinese Name:泥鯭
Other Names:Rabbitfish
Product Description:Body shape: The body is oblong, the side is flat, the dorsal and ventral margins are arc-shaped, and the caudal peduncle is slender. Head: The head is small. The snout is sharp, but does not form a snout canal. Eyes large, lateral. Small mouth, front lower position. Body surface: The body is covered with small round scales, with scales on the front of the cheeks, and no scales on the midline of the throat. Each fin: The spines of the dorsal fin, the pelvic fin and the anal fin are strong and have poison glands, and the caudal fin is slightly concave. Body Color: Yellow-green or yellow-brown, with white spots and small black spots. The general length is 20 cm, the maximum length is 30 cm.
Waters: Tropical coast, concentrated in the Western Pacific. Main distribution: China, Taiwan, Vietnam, India, Thailand, Myanmar, Malaysia, Philippines, Japan, Indonesia, Australia, etc.
Variety:There are a total of 28 species in one genus (basketfish family). There are three species in Hong Kong. In addition to this species, there are the albacore basketfish S. canaliculatus and the fox basketfish S. vulpinus.
Supply Season:It is produced all year round.
Storage Method:Low temperature preservation method is generally used. After washing, slightly pickle with salt, drain and put in a fresh-keeping bag, you can put it in the refrigerator to keep fresh.
#Should Be / Avoided:
*Edible Compatibility:
Cooking Skills:The meat is fresh and sweet. Steam with dried tangerine peel, make soup, make porridge or soak in oil and brine.
Notes:A stab wound by a venom-glandular thorn is not life-threatening, but it can cause severe pain that lasts for a period of time, so it is safer to remove the thorns with scissors and then reprocess.
Dish:Steamed squid with dried tangerine peel, squid with salt and pepper.
Supply Period: It Is Produced All Year Round.
Suggested Eating Method:
The meat is refreshing and delicious. Steamed, boiled soup, porridge or oil and salt water.
🥗 Recipe (English Version):
Google Recipe 🔍 :

English CookPad 🍳 :

BBC Good Food 🥙 :