Description
A LA CARTE

🚚 The Fastest Delivery Time : 2-day delivery.
🐝 Supplier / Place Of Origin:Imported Vegetable And Fruit Series / Italy
🔖 Certification: Organic European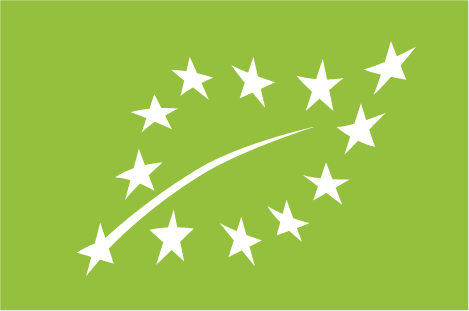 🌱 About the Producer / Supplier:
We select our suppliers for the love they put in their products,
seeking the best quality while respecting traditional production methods.
Most of them are family owned, of human size. We value the direct collaboration with them.
By buying directly at the source, we are proud to contribute to the local economy,
while ensuring that, ultimately, our clients get the most tasty and fresh products at the best prices.
All our farmers follow specific certifications minimizing the use of chemicals. From sustainable agriculture ''Agriculture Raisonnee'' (AR) to Organic certified ''Agriculture Biologique'' (AB), these guarantees that the fruits delivered to you a safe and healthy.
🌱 Supplier Products:
🛍 Product Information:
Binomial Name:Ipomoea batatas (Linn.) Lam.
Chinese Name:紫色番薯 | 芋仔蕃薯
Other Names:Purple Sweet Potato
Product Description:Sweet potato is a vine-like annual or perennial herb. The fleshy tuberous roots are thick and round, oval or spindle-shaped. Likes high temperatures, requires full sun and moderate rainfall. Sweet in taste, flat in nature, it has the effect of nourishing and neutralizing blood, nourishing qi and promoting body fluid, widening the stomach and clearing constipation. Sweet potatoes are rich in dietary fiber, which can clear cholesterol, promote excretion and relieve constipation; while yellow sweet potatoes are high in beta-carotene, which can help prevent cancer. The edible parts are the roots and leaves. "Sweet potato" generally refers to the root part, while the leaf part is called "sweet potato leaf". The difference between purple-hearted sweet potatoes and yellow-hearted sweet potatoes is that they contain a lot of anthocyanins, which make their flesh appear purple. Anthocyanins are antioxidants that have anti-cancer, anti-aging, maintenance of eye and cardiovascular health effects. The flesh of purple-hearted sweet potato is more delicate than that of yellow-hearted sweet potato, and there are more trace elements.
Native to Mexico in Central America, it has a long history of cultivation. It was spread from Europe to Southeast Asia in the 16th century, and was introduced to China from Southeast Asia during the Ming Dynasty. Because it was imported from other places, it was named "Fan". At present, it is cultivated all over China and widely distributed in tropical and subtropical regions. Common in Guangdong and Taiwan.
Variety:Purple sweet potato is just one of the varieties of sweet potato. According to the color of the outer skin, it can be divided into:
(1) White sweet potato (rich in calcium, potassium, magnesium and folic acid)
(2) Purple sweet potato, also known as taro sweet potato (rich in anthocyanins, helps maintain good eyesight)
(3) yellow sweet potato (sweet taste)
(4) red sweet potato (sweet taste)
Supply Season:Excavation is generally carried out from October to March.
Storage Method:Sweet potatoes do not need to be refrigerated, they just need to be placed in a cool and dry place, preferably below 20 degrees Celsius. Refrigerated storage may cause sweet potatoes to become dry and hard. Will keep for about a week when stored at room temperature. Boiled sweet potatoes should be stored in ice cube trays. It should be washed just before cooking to maintain freshness, and it should be put into the pot immediately after cutting, because the oxidation of air will cause the loss of vitamins.
After sprouting, sweet potatoes lose less nutrients and have a poorer taste, but they are still edible.
#Should Be / Avoided:
Appropriate: People with weak spleen and stomach (only cooked food, because sweet potatoes are cold in nature), those with less qi and fatigue, and those with constipation.
Contraindications: Stomach ulcers and hyperacidity should be taken with caution. Sweet potatoes are high-starch vegetables, and those who are on blood sugar control should pay attention to the portion size. People with middle fullness (abdominal distention and fullness) should not eat too much, as they can stagnate gas. All epidemics, malaria dysentery, swelling, etc. are forbidden.
*Edible Compatibility:
Availability: Not reported in the literature. Xiang Ke: Consuming it with persimmon may cause stomach discomfort, and in severe cases, it may cause stomach bleeding.
Cooking Skills:Sweet potato is a plant with strong resistance to pests, and less pesticides are used during planting. If there is no infestation or rot, just use a soft brush to remove the surface soil and eat. Due to the appearance and texture, when cooking sweet potatoes, the skin is usually peeled off, and then cut into granules or flakes. In fact, sweet potato skin is rich in nutrients and dietary fiber, and it is recommended to eat without peeling. Eating raw sweet potatoes is easy to cause symptoms such as hiccups and abdominal distension.
This is because raw sweet potatoes contain gastrointestinal enzyme inhibitors, which affect digestion and absorption. It is recommended to cook the sweet potatoes thoroughly to destroy the digestive enzyme inhibitors in them.
Notes:Since purple sweet potatoes have a sweet taste, they can be eaten raw after being washed. Purple sweet potatoes are commonly used to make sugar water, and can also be dried into dried sweet potatoes. It is believed that purple sweet potatoes are better cooked by baking.
Some people advocate that sweet potatoes should be eaten with the skin on because sweet potatoes are rich in calcium and polyphenols. The skins should be washed thoroughly before cooking. The best way to absorb nutrients is to cook them with the skins on. And because less pesticides are added to sweet potatoes, you can buy better-quality sweet potatoes and cook them with the skins on, so you can absorb more complete nutrients. Sweet potato peel is rich in mucin and other polysaccharides, which can reduce blood cholesterol, maintain blood vessel elasticity, and prevent cardiovascular diseases such as arteriosclerosis and hypertension.
Eating raw sweet potatoes can easily cause symptoms such as burping and bloating. This is because raw sweet potatoes contain gastrointestinal enzyme inhibitors, which affect digestion and absorption. It is recommended to cook sweet potatoes thoroughly to destroy the gastrointestinal enzyme inhibitors in them.
Dish:
Since the yield of purple-hearted sweet potato is much higher than that of taro, and the color and taste of purple-hearted sweet potato and taro are similar, purple-hearted sweet potato may be mixed with taro to make fillings, thereby reducing the amount of taro used.
Purple heart sweet potatoes have a unique color. Unscrupulous traders may use yellow-hearted sweet potatoes for artificial dyeing. Artificially colored purple-hearted sweet potatoes will fade when heated.
For more recipe, please visit the British recipe resource project
Love Potatoes
of potato.
This product is imported from foreign countries. The supply depends on the delivery situation. It may be insufficient or out of stock!
🥗 Product Category (English): Purple Sweet Potato
Google Recipe 🔍 :

English CookPad 🍳 :

BBC Good Food 🥙 :