Description
Sha Po Tsuen Farm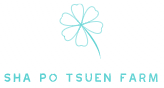 🚚 The Fastest Delivery Time : 2-day delivery.
🐝 Supplier / Place Of Origin:Sha Po Tsuen Farm / Fung Kat Heung, Yuen Long
🔖 Certification: HKORC
🌱 Producer Introduction:
Covering an area of 100,000 square feet, it is located in Fung Kat Heung, Kam Tin, Yuen Long. With the aim of growing healthy crops, the public can enjoy high-quality and safe food at a low price, and hope that when purchasing locally grown fruits, the public can understand the importance of reducing carbon emissions on the environment, so as to achieve the goal of human beings and the greater world. Natural complementarity and harmonious coexistence. ​And in the future, we will grow more different healthy fruits and vegetables to provide customers with choices.
🌱 Supplier Products:
🛍 Product Information (Main) (Traditional Chinese):
#basic introduction
Onions are two or three -year -old vegetables, and they are a common home -cooked dishes or condiments. Onions are known as "queen in the vegetables" in foreign countries. Onions are rich in vulcanide, vitamins and minerals. Onion is warm, there is the effect of scattered wind, helping digestion, soothe the gods, preventing osteoporosis, and anti -cancer and anti -cancer. The antioxidants contained in onions can remove free radicals in the body and have the effect of anti -cancer and anti -aging. It is often widely used for making various dishes, such as curry, salad, etc., and it is also an essential material in many Western cuisine sauce.
Variety
All onions belonged to the same species Allium CEPA, and after hundreds of years of evolution, hundreds of varieties have been made. If it is distinguished by the color of the outer bulb, it is purple, brown -red, light brown red, yellow to pale yellow. The current popular onion varieties include white, yellow and purple colors. White onion: It contains high sweetness and high moisture, and its spicy taste is lighter. Its white comes from phenolic compound flavonoids and has antioxidant effects. The juicy characteristics of white onion make it suitable for stewing, cooking, salad or baking.
Yellow onion: its highest yield, and its high sweetness makes it suitable for hot stir -fry or cooking soup.
Purple onion: Also known as "red onion", its color was originally from water -soluble anthocyanins, but this is only found in the surface of the scale leaf. After cooking, its color will be diluted and fade. Purple onion has less scent and irritating taste, crisp and refreshing, suitable for salad. Except for coloring, it can be distinguished at the harvest time. The usual onion is harvested in autumn, and there is a spring onion, which is planted in the late autumn. It is harvested when it is not completely mature in the spring and early summer.
Supply season
There are supply throughout the year, and the prosperity period is 10 to December.
Method of buying
It is better to use the sphere complete, complete and smooth, dry, no bud, no root and non -rot. It is better to pinch it solid. If you have germinated or soft, it may be moldy or rotten inside.
storage method
The onion you bought should be placed in a dry and ventilated place to avoid germination. If you have cut it, apply fresh paper to wrap it, and put it in the fruits cabinet in the refrigerator.
#*Should be avoided by the crowd
Yixi: Most per capita can be edible. Onion contains prostaglandin A, which can expand blood vessels and reduce blood viscosity. It has the effect of lowering blood pressure and preventing thrombosis. It is beneficial to patients with hypertension, hyperlipidemia and cardiovascular. Avoid: Patients with itchy diseases, stomach diseases or eye diseases should be eaten less.
#*Edible compatibility
Appropriate: If the onion is eaten with tea for a long time, the antioxidant flavonoids contained in the two can reduce the incidence of coronary heart disease. Xiangke: Onion should not be eaten with honey, so as not to cause eye discomfort. Onions should not be eaten with sea fish. The oxalic acid in the onion will decompose and destroy the protein in the sea fish, which is not conducive to absorption. Onions should not be eaten with kelp. Because the oxalic acid in the onion will form stones with minerals in the kelp, more food will cause constipation.
Cooking skills
The sulfuric acid in the onion is easy to volatilize after cooking for a long time, losing the effect of lowering blood sugar, so the onion should not be cooked for a long time. However, it should be noted that long -term cooking can make the sugar in the onion, which increases the sweetness. If you want to avoid tears when you are stimulated by onions when cutting onions, you can cut the onion in the water, or cut the onion for a while before cut.
#Remarks matters
Because onions are prone to volatile gases and should not be eaten too much. Excessive consumption can cause flatulence. Onions can predict the cold situation in the next winter. If the onion skin is thick, it means that the next winter will be a severe winter; on the contrary, if the onion skin is thin, it means that the next is a mild winter.
Commonly used dishes
As fried dishes, Pizza, sakes, or soups, onions, scrambled eggs, etc.
Supply Period: Only From September To November Every Year
🥗 Recipe:
🔅Notes:
☘️ Preserve vegetables
1. Leafy vegetables and softer vegetables, if packaged, should be placed in the cold box in the original package;
2. Vegetables bought in bulk are more prone to spoilage if they have water droplets. Put the vegetables in a ventilated place to dry or wipe off the water vapor, then wrap the vegetables in slightly damp newspaper and put them in a plastic bag before refrigerating. ;
3. The longer the vegetables are stored, the less fresh they become, and the nutrition will be reduced, so they should be eaten as soon as possible.
☘️ How to wash vegetables
1. Wash vegetables before cooking to keep them fresh;
2. It is not advisable to soak the vegetables for too long, and they should be washed first and then cut to avoid the loss of vitamins;
3. Washing vegetables with dilute salt water or Dish Drop can easily remove vegetable insects;
4. Cut vegetables with a stainless steel knife to reduce vitamin loss;
5. Vegetable leaves contain a lot of nutrients, so you should avoid shredding, chopping or grinding the leaves;
6. Immediately after cutting, the pot should be placed in the pot to avoid the loss of vitamins due to air oxidation.