Description
Sha Po Tsuen Farm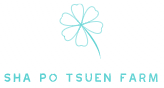 🚚 The Fastest Delivery Time : 2-day delivery.
🐝 Supplier / Place Of Origin:Sha Po Tsuen Farm / Fung Kat Heung, Yuen Long
🔖 Certification: HKORC
🌱 Producer Introduction:
Covering an area of 100,000 square feet, it is located in Fung Kat Heung, Kam Tin, Yuen Long. With the aim of growing healthy crops, the public can enjoy high-quality and safe food at a low price, and hope that when purchasing locally grown fruits, the public can understand the importance of reducing carbon emissions on the environment, so as to achieve the goal of human beings and the greater world. Natural complementarity and harmonious coexistence. ​And in the future, we will grow more different healthy fruits and vegetables to provide customers with choices.
🌱 Supplier Products:
🛍 Product Information (Main) (Traditional Chinese):
#basic introduction
It tastes sweet and warm, has the effects of anti -inflammatory pain, detoxifying insects, nourishing qi, nourishing the spleen and warming the stomach, and filling hunger. Pumpkin contains starch and cellulose, which brings the effects of hunger and fullness and replenishment of physical strength. Magnesium and potassium ingredients are good for heart health. Some research tips can bare and eliminate toxic metals such as lead and mercury, and can reduce the carcinogenicity of nitrite, and at the same time enhance the ability of liver and kidney to regenerate. Therefore, there is an accumulation of excessive defense with toxic metals and helping to prevent environmental poisoning.
Variety
There are many varieties of pumpkin, with different shapes, size, color, and use. The main is small and small varieties for vegetables, which are suitable for cooking and soup; large pumpkin fruits can reach tens of kilograms, but because it is not suitable for consumption, it is mainly used as decorations; small and special "toys toys "Pumpkin" is mainly used for viewing and furnishing. The shape depends on different varieties. The fruits are generally flat or spherical; the melon skin is mostly dark orange, and there are varieties of melon skin as green varieties, and colorful patterns are attached. 80 cm. Pumpkin is a year -old climbing herb; the root system is developed. The stems are born, five edges; leaf palm -like cracks, shallow carvings, dark green, irregular markings at the junction of the leaf veins.
In addition, there are two variants in this plant: one is C. Moschata Var. MelonaeFormis, the fruit is flat and round, the fruit surface has longitudinal sulcus or tumor -like protrusions, dark green in the outer skin, and yellow marks, such as Guangdong's "Box melon"; the other is C. Moschata var. Toonas, the fruit is long, the head is enlarged, the outer skin is green, and there are yellow patterns, such as the "bull -legged melon" in Jiangsu.
Supply season
The main production period is from May to October each year, and Hong Kong is supplied throughout the year.
Method of buying
When buying, pay attention to the size of the body, the peel is delicious, complete and golden pumpkin.
storage method
The entire pumpkin is placed in a cool and dry ventilated place, which can be stored for about 2 to 3 months. If the cut pumpkin is cut, the seeds should be removed first to keep the fresh paper and store the refrigerator in the refrigerator in the refrigerator, which can be stored for about 2 weeks.
#*Should be avoided by the crowd
Should: suitable for lung pain, asthma, and swelling, patients with hypertension, constipation, cancer patients, and people who are wounded by scald and poisonous bee.
Tabo: Due to the high potassium content of pumpkins, patients with poor renal function and uremia should eat less. Patients with jaundice hepatitis, measles, athletes, etc., chickenpox and stagnant stasis resistance should avoid eating.
#*Edible compatibility
should:
1. Pumpkin and shrimp: Pumpkin rich vitamin C with the protein of shrimp can promote the synthesis of collagen, enhance the elasticity of the skin, and help prevent the production of dark spots and freckles. Therefore, it has the effect of beauty and beauty.
2. Pumpkin and brown rice: The folic acid contained in pumpkin is combined with brown rice rich iron ingredients. The two can be cooked into pumpkin rice or pumpkin porridge, which can strengthen the human body's hematopoietic function, help improve anemia, eliminate fatigue, and restore the complexion.
3. Pumpkin and lotus seeds are suitable for patients with diabetes, coronary heart disease, hypertension, hyperlipidemia and other patients, as well as obese and constipation.
4. Pumpkin and "hypoglycemic spirit": "hypoglycemic spirit" can promote the use of tissue cells to use glucose, so it has the effect of lowering blood sugar; and pumpkin is rich in pectin and trace elements, which can control the rise of blood sugar after meals. Can improve efficacy.
avoid:
1. Pumpkin and vinegar: The acetic acid ingredients of eating vinegar will interfere with the decomposition of starch contained in pumpkins, affect the digestion of starch, and stay in the stomach and cause corruption, which is not good for health.
2. Pumpkin and pork liver: The dietary fiber of pumpkin will reduce the absorption of these minerals when combining the copper of the pork liver.
3. Pumpkin has more boron, and it is not suitable to eat with vitamin B6, so as not to affect the absorption of vitamin B6.
Cooking skills
The edible part is located in the fruits. After rinse, cut off the skin and remove the seeds.
#Remarks matters
Don't eat more. Eating more is easy to get yellow and yellow, which is bloating. Pumpkin is rich in carotenoids, and excessive consumption will produce yellow skin. Eating more pumpkin can promote dampness and heat. Pumpkin seeds will also be used to make soy sauce seeds.
Commonly used dishes
Pumpkin powder steamed meat, golden pumpkin cake, pumpkin pork ribs pot
Supply Period: Only From September To November Every Year
🥗 Recipe:
🔅Notes:
☘️ Preserve vegetables
1. Leafy vegetables and softer vegetables, if packaged, should be placed in the cold box in the original package;
2. Vegetables bought in bulk are more prone to spoilage if they have water droplets. Put the vegetables in a ventilated place to dry or wipe off the water vapor, then wrap the vegetables in slightly damp newspaper and put them in a plastic bag before refrigerating. ;
3. The longer the vegetables are stored, the less fresh they become, and the nutrition will be reduced, so they should be eaten as soon as possible.
☘️ How to wash vegetables
1. Wash vegetables before cooking to keep them fresh;
2. It is not advisable to soak the vegetables for too long, and they should be washed first and then cut to avoid the loss of vitamins;
3. Washing vegetables with dilute salt water or Dish Drop can easily remove vegetable insects;
4. Cut vegetables with a stainless steel knife to reduce vitamin loss;
5. Vegetable leaves contain a lot of nutrients, so you should avoid shredding, chopping or grinding the leaves;
6. Immediately after cutting, the pot should be placed in the pot to avoid the loss of vitamins due to air oxidation.