Description
Sha Po Tsuen Farm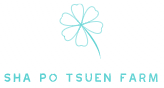 🚚 The Fastest Delivery Time : 2-day delivery.
🐝 Supplier / Place Of Origin:Sha Po Tsuen Farm / Fung Kat Heung, Yuen Long
🔖 Certification: HKORC
🌱 Producer Introduction:
Covering an area of 100,000 square feet, it is located in Fung Kat Heung, Kam Tin, Yuen Long. With the aim of growing healthy crops, the public can enjoy high-quality and safe food at a low price, and hope that when purchasing locally grown fruits, the public can understand the importance of reducing carbon emissions on the environment, so as to achieve the goal of human beings and the greater world. Natural complementarity and harmonious coexistence. ​And in the future, we will grow more different healthy fruits and vegetables to provide customers with choices.
🌱 Supplier Products:
🛍 Product Information (Main) (Traditional Chinese):
#Is the bulk of the underground stems, and is an underground organ used to store starch. Potatoes are sometimes slightly sweet, often with a little special bitterness and soil smell. It is one of the main food foods in the world. It is rich in nutrition and is called "underground apples" in French potatoes, and it also has the title of "second bread" in Europe and the United States. Its low -calorie, high protein, containing a variety of vitamins, is an ideal food for the weight loss. And because the vitamin C in the potato is wrapped in starch, even if the potato is heated, the vitamin C is not easy to be destroyed.
Variety
There are many varieties of potatoes, with about 500 types worldwide, each with different body shapes, tastes, and colors. Divided by body shape can be divided into spherical, flat round, ovate. Divided by color, including yellow, earthy, pink, purple and so on. The following is a brief introduction to several famous varieties: May Queen: The shape is long ovate, and it is a representative variety of sticky. It is easier to peel and will not be cooked. Red Andes: The skin is red, and the meat is yellow -like yellow. The taste is sticky, sweet and rich. Cynthia: The shape is ovate and the meat is pale yellow. The sticky and slippery taste will not be too rotten when stewed.
And all the varieties are divided into new potatoes and mature potatoes. New potatoes refer to the unfamiliar blocks harvested in late spring to summer. New potato water has a lot of water and sweet, and the starch content is low, but it is rotten quickly.
And if the texture of the potato is cooked, it can also be divided into two categories:
"Powder" is based on brown skin and blue meat and purple meat varieties. When cooking, the cells will condense more dry starch, which will make a delicate and fluffy texture, suitable for frying, roasting, and making potato puree.
The "waxy" is based on new potatoes and common red and white skin varieties. When cooking, the cells will stick more firmly, which will produce solid and humid texture. It is suitable for roasted, fried potato cakes and salads.
Supply season
There are supply throughout the year, and the prosperity period is from September to October. The new potato is about around May.
Method of buying
Potatoes are uniform in size, bright in color, no scars, thin skin and no wrinkles, no insect pests, no rotten rot. The epidermis is green, immature or germinated potato, and there will be solanine. Poisons will have dizziness, diarrhea, and vomiting.
storage method
The potato on the market adds to the germination compound, so it can be stored for a long time. If it is stored in a cool place, the preservation period can reach four to five months. However, it is not advisable to have sunny and humid places to avoid germination. There are a small amount of tender buds that can be removed or consumed.
#*Should be avoided by the crowd
Yixi: Generally, we can eat per capita. The calories in potatoes are low, rich in cellulose, and are prone to full stomach. It is an ideal food for people with weight loss. In addition, the starch in potatoes is slowly absorbed in the human body and does not cause blood sugar to soar, which can be used as a diet for patients with diabetes. Taboo: Because of the high alkali content, pregnant women eat with caution.
#*Edible compatibility
Appropriate: vinegar should be eaten with potato, because vinegar can break down the trace harmful substances in potato. Potatoes should also be eaten with beans. It has the effect of conditioning and digestive system, eliminating the effect of chest tightness and bulging, and can also prevent acute gastroenteritis. Xiangke: Potatoes should not be eaten with pomegranate, which can easily cause physical discomfort. Potatoes should not be eaten with persimmons, because starch in potatoes will condense in the stomach with tannic acid (tannic acid) in persimmon to form stomach stones. Potatoes should not be eaten with bananas, which may cause face spots on the face.
Cooking skills
Potatoes should be peeled and eaten. When entering the cricket, you can put the cut potato chips and potato shreds in water, remove excess starch for cooking. But pay attention to the time for too long, and it is easy to cause water -soluble vitamin to lose. It should also be noted that the oil absorption capacity of potatoes is very high, and it should be as little as possible when cooking.
#Remarks matters
The cut potatoes are easy to oxidize and degenerate. You can immerse the cut potatoes in water, but don't take too long. Potatoes (a large amount of toxins are concentrated in cyan and sprouts) contain GlyCoalkaloids. After eating, the oral cavity has burning sensation or severe stomach pain, nausea and vomiting. Because it is cooked with heat, it cannot destroy the tomatoine, so avoid eating or damaged potato
Traditional Chinese medicine believes that potato is flat and sweet, and has the effects of harmonizing the stomach, nourishing qi and strengthening the spleen, strengthening the body and kidney, anti -inflammatory, promoting blood circulation and swelling, which can be used to treat symptoms such as indigestion, constipation, stomach pain. Potatoes are rich in potassium, which can prevent blood vessels, hypertension, and can prevent stroke.
Commonly used vegetables, salads, salads, fried three silk, onion tomato potato soup, fries, fried potato cake
Supply Period: Only From September To November Every Year
🥗 Recipe:
🔅Notes:
☘️ Preserve vegetables
1. Leafy vegetables and softer vegetables, if packaged, should be placed in the cold box in the original package;
2. Vegetables bought in bulk are more prone to spoilage if they have water droplets. Put the vegetables in a ventilated place to dry or wipe off the water vapor, then wrap the vegetables in slightly damp newspaper and put them in a plastic bag before refrigerating. ;
3. The longer the vegetables are stored, the less fresh they become, and the nutrition will be reduced, so they should be eaten as soon as possible.
☘️ How to wash vegetables
1. Wash vegetables before cooking to keep them fresh;
2. It is not advisable to soak the vegetables for too long, and they should be washed first and then cut to avoid the loss of vitamins;
3. Washing vegetables with dilute salt water or Dish Drop can easily remove vegetable insects;
4. Cut vegetables with a stainless steel knife to reduce vitamin loss;
5. Vegetable leaves contain a lot of nutrients, so you should avoid shredding, chopping or grinding the leaves;
6. Immediately after cutting, the pot should be placed in the pot to avoid the loss of vitamins due to air oxidation.