Description
Hong Miu Farm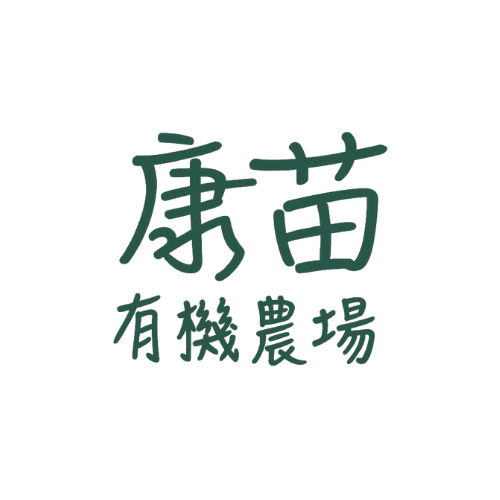 🚚 The Fastest Delivery Time : Every Tuesday.
🐝 Supplier / Place Of Origin:Hong Miu Farm / Kam Tin
🔖 Certification: Local Regenerative Agricultural Approved Farm / HKORC Certification Number C07027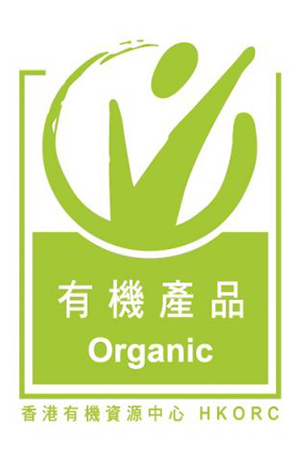 🌱 Producer Introduction:
Cheong Gor has been farming since 2002. However after several years, he witnessed multiple difficulties especially in dealing with pests. As Cheong Gor was looking for solutions, he started to learn about regenerative farming from Homeland Green, and decided to transition to regenerative practices. Apart from applying good quality compost, he began testing his home-made compost which boosted microbial growth. In return, his crops grew stronger, larger, shinier and more abundant. At one point his celeries even grew up to a meter high!
Currently Cheong Gor implements practices like crop rotation, cover-cropping, mulching and companion planting. With the help of technical assistant providers funded by ZFPA, along with the guidance of Mrs Josephine from Homeland Green, he will also begin fermenting his own eco-enzymes and explore different types of nutrient amendments. Although he finds it challenging, Farmer Cheong truly believes this is the way forward to heal our planet and to produce more nutritious food.His vision is to continue farming to feed local citizens with regeneratively grown ingredients, and to build a very successful regenerative farm. By demonstrating how regenerative farming works to benefit both soil and human health, he hopes to encourage his peers to do the same. His vegetables are definitely some of the strongest, vibrant and most flavourful in Hong Kong!
🌱 Supplier Products:
🛍 Product Information (Main) (English):
Binomial Name:Solanum tuberosum L.
Chinese Name:薯仔 | 馬鈴薯
Other Name:Potato
Product Description:Potatoes are tubers with swollen apex of underground stems, which are underground organs used to store starch. Potatoes are sometimes slightly sweet, and often have a peculiar bit of bitterness and earthiness. It is one of the main food crops in the world, and together with rice, wheat, corn and sorghum, it is called the five major crops in the world. It is rich in nutrients and is called "underground apple" in France, and also has the title of "second bread" in Europe and the United States. And its low-calorie, high-protein, multi-vitamin properties, is an ideal food for dieters. And because the vitamin C in the potato is wrapped in starch, even if the potato is heated and cooked, the vitamin C in it is not easily destroyed.
Potatoes are native to South America, where they have been grown for 4,000 to 7,000 years. Introduced to China in the eighteenth century. Potatoes are widely grown all over the world.
Variety:There are many varieties of potatoes, about 500 kinds in the world, each with different body shapes, tastes and colors. According to body shape, it can be divided into spherical, oblate, and oval.
To distinguish by color, there are yellow, earth tones, pink, purple and so on. The following is a brief introduction to several famous varieties: May Queen:
The shape is long oval, and it is a representative variety of sticky. It's easier to peel and won't break down. Red Andes: The skin is red and the flesh is yellow like a sweet potato. On the palate it is thick, sweet and rich.
Cynthia: The shape is oval and the flesh is pale yellow. Sticky and slippery, it doesn't overcook when simmered.
All varieties are divided into new potatoes and mature potatoes. New potatoes refer to the immature tubers that are harvested from late spring to summer. Fresh potatoes are hydrated and sweet, have a lower starch content, and rot faster.
And if you look at the texture of potatoes when they are cooked, they can be divided into two categories:
The "silty" types are mainly brown-skinned, blue-fleshed and purple-fleshed. During cooking, the cells will condense more dry starch, resulting in a fine and fluffy texture, suitable for frying, roasting, and making mashed potatoes.
"Waxy" are mainly new potatoes and common red and white skin varieties. When cooked, the cells will stick together more firmly, resulting in a firm and moist texture, suitable for roasting, hash browns and salads.
Supply Season:There are supply throughout the year, and the prosperity period is from September to October. The new potato is about around May.
Storage Method:Potatoes can be stored for a long time, if stored in a cool place, the shelf life can be up to four to five months. However, it should not be placed in a sunny and humid place to avoid germination and poisoning.
#Should Be / Avoided:
Appropriate: The average person can eat. Potatoes are low in calories, rich in fiber, and easy to feel full. They are ideal foods for people who lose weight. In addition, the starch in potatoes is absorbed slowly in the human body and will not cause a spike in blood sugar, which can be used as a diet for diabetic patients.
Avoid: Because of the high content of alkaloids, pregnant women should be careful.
*Edible Compatibility:
Affordable: Vinegar should be eaten with potatoes, because vinegar can decompose trace harmful substances in potatoes. Potatoes should also be eaten with beans, which can regulate the digestive system, eliminate chest tightness and fullness, and can also prevent acute gastroenteritis. Xiang Ke: Potatoes should not be eaten with pomegranate, which will easily cause physical discomfort. Potatoes should not be eaten with persimmons, because the starch in potatoes and tannic acid (tannins) in persimmons will condense in the stomach to form gastric stones. Potatoes are also not suitable for eating with bananas, which may cause facial spots.
Cooking Skills:Potatoes should be peeled and eaten. When cooking, you can put cut potato chips and shredded potatoes into water to remove excess starch for cooking. But be careful not to take too long, it is easy to lose water-soluble vitamins. It should also be noted that potatoes have a high oil absorption capacity and should be cooked with as little oil as possible.
#Remarks Matters:Cut potatoes are prone to oxidation and discoloration. You can immerse the cut potatoes in water, but the time should not be too long.
Potatoes (a lot of toxins are concentrated in the green, sprouted part) contain glycoalkaloids. Burning sensation in the mouth or severe stomach pain, nausea and vomiting after eating. Avoid buying or eating sprouted or damaged potatoes as solanine is not destroyed by heat cooking
Chinese medicine believes that potato is flat and sweet, and has the functions of harmonizing the stomach, invigorating the spleen, strengthening the body and kidney, reducing inflammation, promoting blood circulation and reducing swelling. It can be used to treat indigestion, constipation, stomach pain and other symptoms.
Potatoes are rich in potassium, which can prevent hardening of the arteries, high blood pressure, and strokes.
Commonly Used Dishes:Baked Potatoes, Salads, Sauteed Three Shreds, Onion Tomato Potato Soup, French Fries, Hash Browns.
Supply Period: From December To February
Suggested Eating Method:
Potatoes should be peeled and eaten. When entering the cricket, you can put the cut potato chips and potato shreds in water, remove excess starch for cooking. But pay attention to the time for too long, and it is easy to cause water -soluble vitamin to lose. It should also be noted that the oil absorption capacity of potatoes is very high, and it should be as little as possible when cooking.
🥗 Recipe (English Version):
Google Recipe 🔍 :

English CookPad 🍳 :

BBC Good Food 🥙 :

🔅Note (English Version):
☘️ Preserve vegetables
1. Leafy vegetables and softer vegetables, if packaged, should be placed in the cold box in the original package;
2. Organic Vegetables are more prone to spoilage if they have water droplets. Put the vegetables in a ventilated place to dry or wipe off the water vapor, then wrap the vegetables in slightly damp newspaper and put them in a plastic bag before refrigerating. ;
3. Organic vegetables do not use preservatives or special treatments. Vegetables are generally stored for three to five days. Some vegetables will decompose enzymes, so they should be eaten as soon as possible.
☘️ How to wash vegetables
1. Wash vegetables before cooking to keep them fresh;
2. It is not advisable to soak the vegetables for too long, and they should be washed first and then cut to avoid the loss of vitamins;
3. Washing vegetables with dilute salt water or Dish Drop can easily remove vegetable insects;
4. Cut vegetables with a stainless steel knife to reduce vitamin loss;
5. Vegetable leaves contain a lot of nutrients, so you should avoid shredding, chopping or grinding the leaves;
6. Immediately after cutting, to avoid the loss of vitamins due to air oxidation.