Description
Social Enterprise Fushan Grange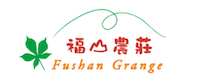 🚚 The Fastest Delivery Time : Air Transport Once A Week. Arrived On Friday.
🐝 Supplier / Place Of Origin:Social Enterprise Fushan Grange / Taiwan
🔖 Certification:
🌱 Producer Introduction:
Background
We Believe That Food Should Have -Fresh, Natural And Delicious! From High -Food Green Leaf Vegetables Such As Osaka To High -Quality Fruits Such As Kyoho grapes, Each Box Contains Special Foods Manually Selected In The Harvest Of Carefully Planned Partner Farms.
Co -Cooperation With Fushan Farm, The Leading Organic Agriculture And Sustainable Producer Social Enterprises In Taiwan, Represents A Deep Understanding Of How Fresh And High -Quality Foods Affect A Healthy Life. We Support And Cooperate With More Than 100 Organic Farms And Sustainable Manufacturers In Taiwan To Help Show More Than 200 Fruits And Vegetables Throughout The Year.
Our Mission: Fresh, High -Quality And Diversified Are The Core Of Our Work. In Addition, We Don'T Want To Only Sell Fruits And Vegetables. We Want To Help You Discover A New Healthy Food Concept And Contribute To A More Sustainable World.
Why Choose Us?
100% Fresh Guarantee
There Are Also Aircraft Shipping Every Week To Hong Kong And Ship Directly After Arriving At Hong Kong, So The Fruits And Vegetables Are 100%Fresh.
🌱 Supplier Products:
🛍 Product Information (Main) (English):
Binomial Name:Agaricus bisporus
Chinese Name:波托菇
Other Names:Portobello Mushroom
Product Description:Belong to the same species of twin mushrooms (scientific name: Agaricus bisporus), They are native to Europe and North America.
Porto mushrooms can grow up to a cap diameter of 20 cm and a stalk length of 15 cm. However, artificially cultivated Agaricus bisporus are mostly harvested when the cap is mature and open to a diameter of 2 to 4 cm. Agaricus bisporus can be divided into 4 types according to the appearance and color, namely white, off-white, light yellow and brown. Among them, the white type is the most popular in the market, and it is also the one with the largest output.
Variety:
Supply Season:Available all year round.
Storage Method:Preservation method: Refrigeration can be saved for about 3-5 days to keep dry and avoid water and gas.
#Should Be / Avoided:
There are no literature reports.
*Edible Compatibility:
There are no literature reports.
Cooking Skills:Portabella mushrooms are the largest cultivated mushrooms, up to 6 inches in diameter, with flat, fleshy caps and gills. Porter mushroom is rich in vitamins, protein and dietary fiber. It is low in fat and low in calories. It is a very diverse food material. It is plump and juicy, with strong flavor. It can be used as appetizers, main dishes and side dishes, and it is also steak and burgers for vegetarians. It is very suitable to be eaten as a main course, no matter it is fried, grilled, boiled or fried, it can taste tender and juicy.
How to cook porter mushroom?
1. Cut off the stalks, simply drizzle with balsamic vinegar, then fill with buffalo cheese and garnish with basil leaves to make a special version of caprese salad
2. Cut off the stalks, pour olive oil, salt and pepper, bake in a preheated oven at 180 degrees for 8 minutes, take out and fill with tomato red sauce, eggs, and shredded cheese, then return to the oven to bake until egg whites congeal, cheese melts, egg yolk is half-cooked and ready to take out and enjoy
3. Cut off the stalks, simply apply olive oil, salt and pepper, and fry in a pan with a lid. It can be sandwiched into burgers and bread for sandwiches, or it can be replaced by bread, steak, lettuce, and avocado. Enjoy as a burger
4. Cut into strips to make portobello-flavored pasta, stewed rice, etc.
5. Apply teriyaki sauce and fry or grill to make asian-style vegetarian steak
Notes:
Dish:Recipe Ideas
Recipes that include Ume Plums. One is easiest, three is harder.
Local Milk tamago Kake Gohan
No Recipes Pickled Plum and Calamari Salad (Ume ika somen)
A Fish Out Of Water Ume Jam
Just One Cookbook Ume Shiso Pasta
Just Hungry Homemade Umeboshi
🥗 Recipe (English Version):
Google Recipe 🔍 :

English CookPad 🍳 :

BBC Good Food 🥙 :