Description
Zen Organic Farm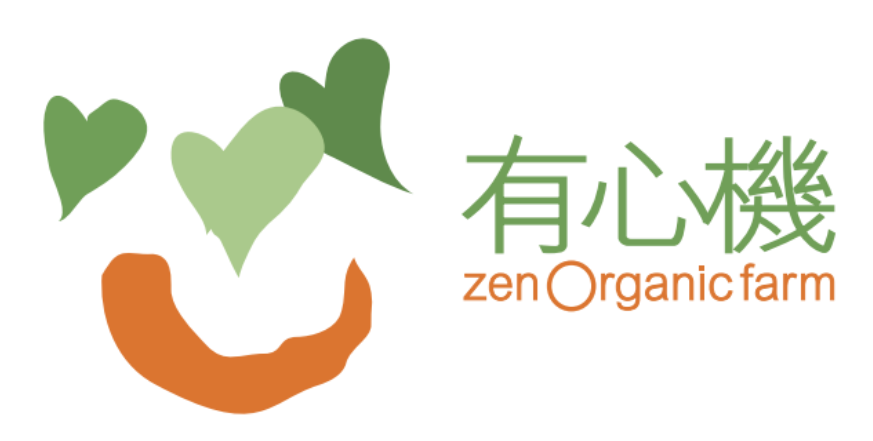 🚚 The Fastest Delivery Time : Every Tuesday.
🐝 Supplier / Place Of Origin:Zen Organic Farm / Fanling
🔖 Certification: Hong Kong Organic Resource Center Organic Certification Number C09001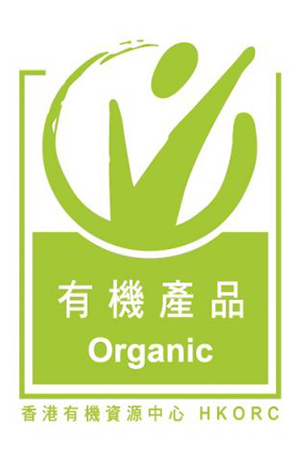 🌱 Producer Introduction:
Hong Kong has large and small organic farms that use hundreds of expenses. It is one of the large -scale. It covers an area of ​​200,000 feet. It was formerly a animal pasture. It has the largest greenhouse in Hong Kong. Essence 
We are missionary to plant healthy and delicious organic fruits and vegetables, and constantly discover and introduce overseas vegetables suitable for farming in Hong Kong, such as European tomatoes to supply more diverse local crops, and bring more friends who support organic low -carbon life. s Choice. It is very pleased that our efforts have been recognized in this area. The farm customers include internationally renowned Hong Kong hotels, Michelian restaurants and chefs and organic food stores.
🌱 Supplier Products:
🛍 Product Information (Main) (English):
Binomial Name:Ananas comosus (L.) Merr.
Chinese Name:菠蘿
Other Names:Pineapple
Product Description:It is the polyfloral fruit of the bromeliad pineapple. Sweet and flat. It has the functions of relieving summer heat and quenching thirst, dampness and swelling, and digestion and diarrhea. Pineapple contains bromelain, which can accelerate the dissolution of fibrin and protein clots and reduce blood viscosity, so it has an antithrombotic effect and has a certain adjuvant therapeutic effect on cardiovascular and cerebrovascular diseases. Pineapple also contains citric acid and rich vitamin C, which helps to enhance the body's disease resistance.
Native to Brazil, South America. In the fifteenth century, it was introduced to North America by Columbus during his second visit to America. In the sixteenth century, tropical countries have successively introduced species. After it was introduced to Macau from Portugal in the early 17th century, Guangdong, Fujian and Taiwan also began to introduce and cultivate it. It is now cultivated in all tropical regions of the world.
Variety:Can be divided into three types:
(1) Queen category: small fruit shape, golden yellow peel, small fruit protrusion, strong aroma, juicy and sweet, such as Golden queen;
(2) Caines: the fruit shape is large, the peel is orange-yellow, the small fruit is not protruding, and the taste is moderately sweet and sour, such as Saramark and Smooth gayenne;
(3) Spanish: The fruit is small and flat, the base of the small fruit bract is protruding, and the juice taste is more sour, such as Red spanish, Yellow manritius, etc.
In China, there are Wuming (Guangxi), Luogang thorn (Guangdong), North pear (Chaoshan) and perfume pineapple (Taiwan).
Supply Season:Hong Kong is supplied throughout the year, the most suitable is from July to October.
Storage Method:Ripe pineapples cannot be stored for a long time and should be eaten immediately. It can be stored in the refrigerator for about 1 week, and in a cool and ventilated place for 3 to 5 days.
#Should Be / Avoided:
Appropriate: It is suitable for people suffering from inflammation, edema, hematoma and thrombosis caused by various reasons, such as bronchitis, bronchial asthma, acute pneumonia, postpartum breast congestion, mastitis, postpartum thrombophlebitis and retinitis.
Taboo: Patients with severe liver or kidney disease, blood coagulation insufficiency, etc. should not eat. People with fasting, fever, eczema and scabies should not eat more.
*Edible Compatibility:
Affordable: 1. Pineapple and Beef: The bromelain in Pineapple decomposes the protein of beef, making the beef soft. Comparing with: 1. Pineapple and banana: Both pineapple and banana are high in potassium content. Eating a lot of them will increase the concentration of potassium in the blood, which is not good for people with acute or chronic nephritis or renal insufficiency. 2. Pineapple and milk: The fruit acid of pineapple will make the protein of milk or egg coagulate, making it difficult to digest. 3. Pineapple and radish: The vitamin C decomposing enzyme of radish will destroy the vitamin C of pineapple.
Cooking Skills:The fruit is oblong and can be up to 30 cm long. The shell is divided into a plurality of hexagons. The pulp is yellow or white with a very fibrous core in the middle. Weight up to 4 kg. In addition to fresh food, it can be squeezed into juice, and can also be made into candied fruit and stored in cans.
Notes:
Dish:Pineapple Fried Bone, Pineapple Salad Chicken, Pineapple Shrimp Balls, Original Pineapple Fried Rice, Pineapple Pudding (Dessert).
Supply Period: Hong Kong Is Supplied Throughout The Year, The Most Suitable Is From July To October.
Suggested Eating Method:
The fruit is long and round, which can be up to 30 cm. The shell is divided into multiple hexagonal. The flesh is yellow or white, and the fiber is extremely high in the middle. Weight can reach 4
kilogram. In addition to fresh food, you can squeeze fruit juice, and can be made into honey and tanks.
🥗 Recipe (English Version):
Google Recipe 🔍 :

English CookPad 🍳 :

BBC Good Food 🥙 :

🔅Precautions (English Version):
🍎 Preserve fruits
1. Fruits especially with softer skin, if packaged, should be placed in the cold box in the original package;
2. Organic fruits are more prone to spoilage if they have water droplets. Put the fruits in a ventilated place to dry or wipe off the water vapor, then wrap the fruits in slightly damp newspaper and put them in a plastic bag before refrigerating. ;
3. Organic fruits do not use preservatives or special treatments. fruits are generally stored for three to five days in room temperature only, should be kept in fridge. Some fruits e.g. papaya will decompose enzymes, so they should be eaten as soon as possible.
🍏 How to wash fruits
1. Wash fruits before eating to keep them fresh;
2. It is not advisable to soak the fruits for too long, and they should be washed first and then cut to avoid the loss of vitamins;
3. Washing fruits with dilute salt water or Dish Drop can easily remove vegetable insects;
4. Cut fruits with a stainless steel knife to reduce vitamin loss;
5. Vegetable leaves contain a lot of nutrients, so you should avoid shredding, chopping or grinding the leaves;
6. Immediately eat after cutting, to avoid the loss of vitamins due to air oxidation.