Description
Eva Sun Fung Farm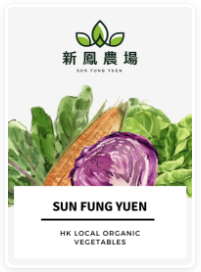 🚚 The Fastest Delivery Time : Every Tuesday.
🐝 Supplier / Place Of Origin:Eva Sun Fung Farm / Fanling
🔖 Certification: Local Regenerative Agricultural Approved Farm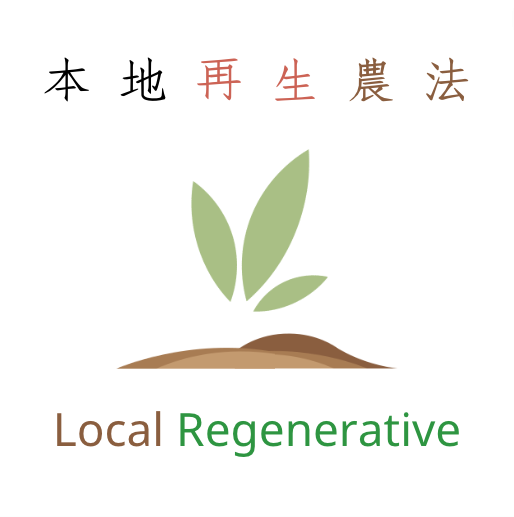 🌱 Producer Introduction:
EVA's crops are planted with compost methods, the taste is more fragrant, the crop tastes and nutrition is more abundant. Vegetables have better fiber, can promote gastrointestinal motility, help eliminate garbage and toxins in the body, and reduce cholesterol.
Regenerate farming method, use enzymes and organic compost to allow vegetables to absorb soil minerals. The advantages of emphasizing the high content of soil organic matter and regeneration agricultural laws are the use of compost planting. Regenerative agricultural law cannot be immediate, but in the long run, it can maintain soil health and produce better crops!
🌱 Supplier Products:
🛍 Product Information (Main) (English):
Binomial Name:Citron
Chinese Name:香水檸檬
Other Names:Perfume Lemon
Product Description:Culinary
While the lemon and orange are primarily peeled to consume their pulpy and juicy segments, the citron's pulp is dry, containing a small quantity of juice, if any. The main content of a citron fruit is its thick white rind, which adheres to the segments and cannot easily be separated from them. The citron gets halved and depulped, then its rind (the thicker the better) is cut into pieces. Those are cooked in sugar syrup and used as a spoon sweet known in Greek as "kitro glyko" (κίτρο γλυκό), or diced and candied with sugar and used as a confection in cakes. In Italy, a soft drink called "Cedrata" is made from the fruit.
Citron is a regularly used item in Asian cuisine.
Folk medicine
From ancient through medieval times, the citron was used mainly for supposed medical purposes to combat seasickness, scurvy and other disorders. The essential oil of the flavedo (the outermost, pigmented layer of rind) was also regarded as an antibiotic.
The juice of the citron has a high content of vitamin C and dietary fiber (pectin) which can be extracted from the thick albedo of the citron.
Variety:Varieties and hybrids
The acidic varieties include the Florentine and Diamante citron from Italy, the Greek citron and the Balady citron from Israel. The sweet varieties include the Corsican and Moroccan citrons. The pulpless varieties also include some fingered varieties and the Yemenite citron.
There are also a number of citron hybrids; for example, ponderosa lemon, the lumia and rhobs el Arsa are known citron hybrids. Some citron is not pure citron, but a citron hybrid.
Supply Season:Hong Kong is available all year round.
Storage Method:It can be stored in the refrigerator for a long time.
#Should Be / Avoided:
Appropriate: suitable for patients with hypertension, myocardial infarction, weak spleen and stomach, kidney stones, dry mouth and tongue.
Avoid: In view of the extremely sour taste of lemon, the acid can generate heat, so people with fever, gastric ulcer, hyperacidity, peptic ulcer, dental caries, cholecystitis, gallstones, and whooping cough should not eat. In addition, it is contraindicated in patients with excessive phlegm, weak gas, toothache and diabetes.
*Edible Compatibility:
Affordable: 1. Lemon juice and seafood: Lemon juice with strong acidity can kill bacteria in most seafood within 15 minutes, so it is suitable to eat with seafood. 2. Lemon and honey: Eating together is very effective in treating bronchitis and nasopharyngitis. 3. Lemon and sugar: Both are cooked together, which have the effect of quenching thirst, appetizing, and tocolytic. 4. Lemon and ginger: Decoction of the two together can regulate Qi inversion and vomiting. Phase grams: 1. Lemon juice and carrots: The vitamin C decomposition enzyme in carrots can easily destroy the vitamin C in lemons, thereby reducing its nutritional content. 2. Lemon and milk: Lemon contains fruit acid, which combines with the protein in milk to form an indigestible coagulation substance, which stimulates the stomach and causes diarrhea.
Cooking Skills:It is mainly used for juicing, and sometimes it is also used as cooking seasoning, but it is basically not used for fresh food.
Candied Perfume Lemon
The ratio of perfume lemon/sugar (organic rock sugar or 2 sand/glass bottle (jar) is 1:1, if you don't want too much sugar, you can reduce it by half.
1. Wash and drain 💦
2. Slice (size as you like, it is recommended not to be too thick)
3. Put some sugar in the glass bottle
In order, a layer of lemon slices, a layer of sugar, and a layer are stacked and let stand
After the sugar dissolves for a few hours, put it in the refrigerator for 1 month and then eat it😋
🍯Candied honey can be made by replacing sugar with honey
According to traditional Chinese medicine, green food can access the liver qi, and play a very good role in soothing the liver, relieving depression, and relieving emotions☺️
Notes:The sour taste can easily cause nausea, and those with gastrointestinal problems should not eat more. Lemon peel can be used for medicinal purposes.
Dish:The thickness of the skin is suitable for sliced ​​with boiled water to taste and drink. Or used for pastry cakes, cooking, soaking in vinegar, pickling candied fruit...etc. Wash the skin and drain the water and dip it in slices (freshly ground coffee powder, coffee sugar or fine sugar and mix well). It tastes great👍. The ratio of perfume lemon/sugar (organic rock sugar or 2 sand/glass bottle (jar) is 1:1, if you don't want too much sugar, you can reduce it by half.
🥗 Recipe (English Version):
Google Recipe 🔍 :

English CookPad 🍳 :

BBC Good Food 🥙 :