Description
Kam Tin Fish Farm
🚚 The Fastest Delivery Time : It Takes 3-4 Days.
🐝 Supplier / Place Of Origin:Kam Tin Fish Farm / Kam Tin
🔖 Certification: Hong Kong Organic Resource Center Organic Certification Number A22002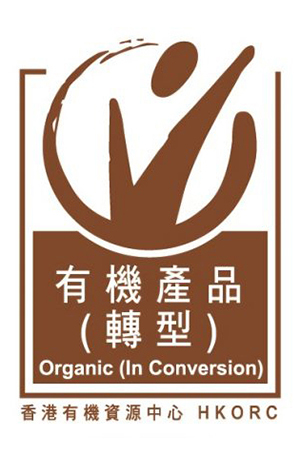 🌱 Producer Introduction:
"Kam Tin Fish Farm" is one of the registered fish farms under the "Quality Fish Farm Scheme" of the Agriculture, Fisheries and Conservation Department. Medicines and other aspects meet the standards. "Kam Tin Fish Farm" is an indoor fish farm, which can better control and adjust the breeding environment to avoid foreign species and parasites from polluting fish products. In addition, "Kam Tin Fish Farm" also has an organic aquatic product certificate. It is raised in an organic environment and method, free of hormones, pollution, heavy metals, and harmful substances. It hopes to supply high-quality fish and its rich nutritional value to local citizens to enjoy with peace of mind.
Produced Fish:
Tor Tambroides "Can't forget fish", Baltin (Iridescent shark), Jade Perch fish, Mullet
🌱 Supplier Products:
🛍 Product Information (Main) (English):
Binomial Name:Pangasianodon hypophthalmus
Chinese Name:巴丁魚
Other Names:Patin Fish
Product Description:From the "HK Quality Fish Farming Scheme". Badin is an important freshwater cultured fish in the Mekong River Basin in Southeast Asia. It is characterized by tender meat without spines, delicious taste, and suitable for all ages. Because its fat is too fat, the proportion of fat in that piece of fish is 80 to 90% (in fact, that dish belongs to the guest sitting next to me, and I am not as fat as hers), although not everyone likes it Fatty, but this kind of wild river fish from East Malaysia, Sibu, Sarawak (Sungai Rajang) is fat, but not greasy at all, the natural fish oil is smooth and tender, rich in DHA, unsaturated fatty acids, and more Comparable to salmon. Although it is a river fish, it has no muddy smell, no scales, and only one main bone. It is steamed with a small piece of Ma You salted fish for 12-13 minutes, and topped with boiling soy sauce. It is very tender.
Variety:The Catfish family includes about 51 species, some commonly known as bullheads, madtoms, channel catfish, and blue catfish.
In Asia, many catfish species are important as food. Several airbreathing catfish (Claridae) and shark catfish (Pangasiidae) species are heavily cultured in Africa and Asia. Exports of one particular shark catfish species from Vietnam, Pangasius bocourti. Ictalurids and Channel catfish (Ictalurus punctatus) are cultivated in North America, especially in the Deep South, with Mississippi being the largest domestic catfish producer. 
Supply Season:It is produced all year round.
Storage Method:Refrigerated at -18 ° C, the shelf life is one year.
#Should Be / Avoided:
*Edible Compatibility:
Cooking Skills:Cuisine suggestion: Fish belly is the most delicious and steamed is the best; the back can be sliced ​​and steamed, porridge, or even deep-fried
Notes:Badin fish has a lively personality and will rise to the surface to breathe from time to time. It exercises more than ordinary fish, so the meat is firm and elastic, and the fat is plump but not greasy at all. In addition, there are no small bone spurs, even if you are not good at eating fish, you can easily taste the taste of this fish.
In Malaysia, you may have the opportunity to eat badin fish, however, whether it is really wild, we believe, this is just a myth, so many wild? Almost all of them are farmed. Except for the growth environment, the feed is the difference between different fisheries. It's all about what you pay for.
Fillets are sometimes passed off as more expensive fish. Imported fish from Southeast Asia sometimes contain antibiotics banned in Europe or malachite green used in intensive farming to treat disease.
Dish:Baked badin with red curry and banana leaves; steamed badin with salty lemon.
Supply Period: It Is Produced All Year Round.
Suggested Eating Method:
Cooking suggestions: The best steaming is the best steaming, steamed, porridge, and even fried on the back
🥗 Recipe (English Version):
Google Recipe 🔍 :

English CookPad 🍳 :

BBC Good Food 🥙 :

🔅Precautions (English Version):
The right way to kill a fish (Ikejime)
In traditional fish cutting, the fish will release a large amount of lactic acid and adrenaline when struggling before death and remain in the fish meat!
And nerve activation treatment can greatly reduce the release of lactic acid and adrenaline! Improving the taste directly! Let the true umami taste of the fish fully play!
The nerve-activated bloodletting process allows a large amount of fish blood to be discharged, greatly reducing the residue in the fish body, greatly reducing the number of bacteria breeding, and thus greatly extending the freshness period!