Description
A LA CARTE

🚚 The Fastest Delivery Time : 2-day delivery.
🐝 Supplier / Place Of Origin:A LA CARTE / Réunion Island, France
🔖 Certification: Organic European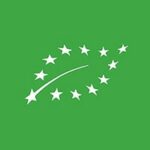 🌱 About the Supplier:
We select our suppliers for the love they put in their products,
seeking the best quality while respecting traditional production methods.
Most of them are family owned, of human size. We value the direct collaboration with them.
By buying directly at the source, we are proud to contribute to the local economy,
while ensuring that, ultimately, our clients get the most tasty and fresh products at the best prices.
All our farmers follow specific certifications minimizing the use of chemicals. From sustainable agriculture ''Agriculture Raisonnee'' (AR) to Organic certified ''Agriculture Biologique'' (AB), these guarantees that the fruits delivered to you a safe and healthy. On top of the tests done by our farmers, we also perform our own chemical test upon each arrival of the fruits.
🌱 Supplier Products:
🛍 Product Information (Main) (English):
Binomial Name:
Chinese Name:百香果
Other Names:Passion Fruit
Product Description:The bursts of fruity aroma of passion fruit, combined with the sweet and sour taste, is quite appetizing and addictive. The seeds and juice rich in it are the indispensable essence of the whole passion fruit, so it is named "Juice "King" reputation.
Variety:
Supply Season:The main collection period is from November to April of the following year, and Hong Kong is available throughout the year.
Storage Method:You can store the refrigerator for one to two weeks, and it will slowly porridge. At this time, the flesh will be sweeter.
#Should Be / Avoided:
*Edible Compatibility:
There are no literature reports.
Cooking Skills:Passion fruit can be served in dishes, desserts or juices
Notes:People with kidney, diabetes and poor gastrointestinal function should take it with caution
Dish:
Serving Method:
Passion fruit in Niwang Island is famous for its fragrance, freshness and sweetness, just like its growing volcanic island: the outbreak of aroma and sweetness is bundled with a strong freshness.
The shape is oval to round, the skin is smooth and firmer, and wrinkles naturally appear when mature. They say that the more wrinkles, the sweeter it is! We recommend that you use it as breakfast to start the ideal life of one day; or the end of dinner to get a refreshing, sweet and rich taste.
此產品為外國進口,供應視乎到貨情況,有可能數量不足或缺貨!
Suggested Eating Method:
Passion fruit can be put in food, desserts or juice
🥗 Product Category (English):
Google Recipe 🔍 :

English CookPad 🍳 :

BBC Good Food 🥙 :