Description
Yunnan Organic Certified Vegetables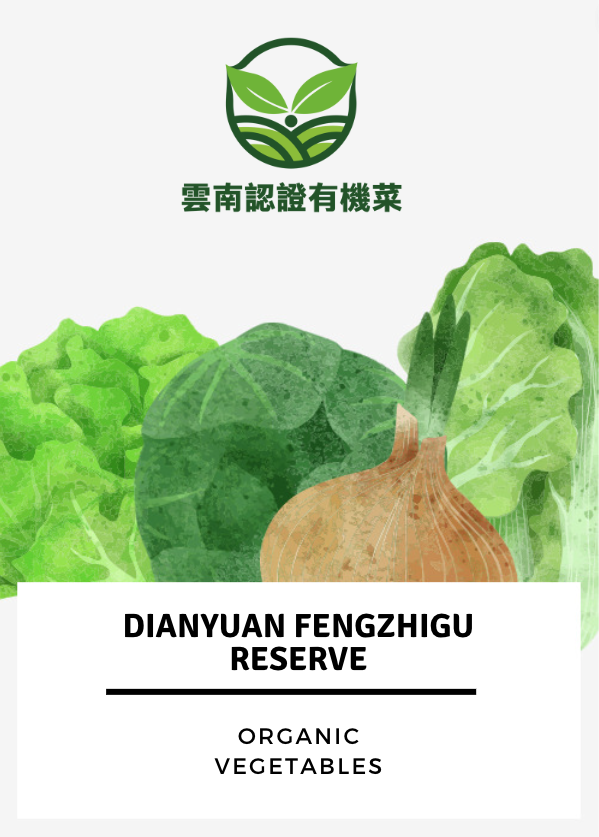 🚚 The Fastest Delivery Time : On Tuesday, Thursday, Saturday, arrived.
🐝 Supplier / Place Of Origin:Yunnan Organic Certified Vegetables / Yunnan
🔖 Certification: Organic certification by China and Canada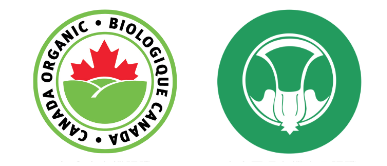 🌱 Producer Introduction:
Yunnan Kunming Organic Vegetable Farm is located in Dianyuan Wind Valley Reserve, Panlong District, Kunming City, Yunnan, where the soil is fertile and the water source is clean; the requirements for environmental governance in the area are strict. Taking into account both the ecological environment and economic development, the farm strictly abides by organic standards, and there is no agricultural pollution. The organic vegetables grown in the protected area are particularly sweet and delicious.
The unique climate of Yunnan
Yunnan has a good climate and abundant sunshine, with an average temperature of 14.9°C, a maximum temperature of 31.5°C, and a minimum temperature of -7.8°C; the rainy season is mainly concentrated in May to September; the relative humidity is 76%. The plateau in Panlong District is about 1891m above sea level, and gradually decreases from north to south in a ladder shape. The altitude is between 1500m and 2800m, which is most suitable for planting diversified vegetables.
get two-factor authentication
Because the certification standards in China and Hong Kong are different and uneven. In view of this, hoping to gain the recognition and trust of consumers, organic vegetables in Kunming, Yunnan have obtained dual certification: domestic organic certification and Canadian organic certification.
In 2016, the Consumer Council conducted a random inspection of pesticide residues, all of which were zero; for many years, there were no pesticide residues after random inspections by our customers.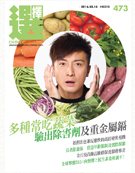 🌱 Supplier Products:
🛍 Product Information (Main) (English):
Binomial Name:Carica papaya L.
Chinese Name:木瓜
Other Names:Papaya
Product Description:It is the fruit of the papaya family papaya. Sweet, slightly cold in nature. It has the functions of strengthening the spleen and stomach, helping digestion, removing dampness and relaxing tendons, clearing summer heat and quenching thirst, enhancing breasts and breasts, softening blood vessels, and antibacterial and anti-inflammatory. It can treat stomach pain, indigestion, dysentery, poor stools, deficient heat and irritability. Its rich carotenoids and vitamin C bring anti-aging, beauty, anti-cancer and anti-cancer, and enhance physical health effects. Immature fruits and leaves are rich in papain, which helps digest animal protein.
Native to South America and distributed in Mexico, Peru, Brazil and other places. After Columbus discovered the new continent of America, it spread around the world with the traces of navigators. In Asia, it is more common in Indonesia, Thailand, Vietnam and other places. It has been introduced into China for about two or three hundred years, and is most cultivated in Guangdong, Guangxi, Fujian, Hainan Island and Taiwan.
Variety:Main varieties: America has Solo, Blue stem, Betty, etc., the plant type is taller and larger; South Africa has Hortus gold.
Chinese varieties are:
(1) Lingnan species: the flesh is thick, orange-yellow, sweet in taste, but weak in disease resistance;
(2) Red in the ear: the quality is similar to that of the Lingnan species, the taste is lighter, but the resistance to waterlogging and disease is strong;
(3) Thai red meat (introduced from Thailand): the fruit is thin, long and cylindrical, and the flesh is thicker.
Supply Season:Hong Kong is supplied throughout the year, the most suitable is from May to September.
Storage Method:It can be stored for 2 to 3 days at room temperature, it is recommended to consume it as soon as possible after purchase.
#Should Be / Avoided:
Suitable: Suitable for people with rheumatism, chronic gastritis and stomach pain, indigestion, obesity and postpartum lack of milk.
Contraindications: Those who have astringent urination should not eat it.
*Edible Compatibility:
Affordable: 1. Papaya and milk: Papaya protein in papaya helps the digestion and absorption of protein in milk. 2. Papaya and beef or pork: The milk in papaya is the main ingredient for making papain, which is commonly called loose meat powder on the market, which can soften the muscle fibers of pork or beef, make the meat tender and smooth, and help the absorption of protein. 3. Papaya and raw fish: Papaya to cook raw fish, fish tail or stewed pig's trotters has the effect of promoting milk secretion. Phase grams: 1. Papaya and pumpkin: The vitamin C decomposing enzyme in pumpkin will destroy the vitamin C in papaya and affect its nutritional value. 2. Papaya and beef liver: The copper in beef liver will accelerate the oxidation of vitamin C in papaya, making it lose its nutritional value.
Cooking Skills:The fruit is divided into oblong, oval or pear-shaped, and the peel changes from green to yellow when mature, and the outer belt has wrinkles. The flesh is thick and smooth, orange-yellow or red in color. Seeds are white when immature and turn black when mature. The fruit weighs about 1 to 2.5 kg. Edible varieties are mostly southern papaya. In addition to raw food, it can also be processed into jam, preserved fruit and dried fruit.
Notes:Cantaloupe is cold and should not be eaten too much. Because this variety is abundant in Hami County, Xinjiang Province, China, this melon species is named Hami melon.
Dish:Immature fruits have green skin and light yellow flesh, which are suitable for cooking materials, such as papaya fish soup.
Supply Period: Hong Kong Is Supplied Throughout The Year, The Most Suitable Is From May To September.
Suggested Eating Method:
The fruits are divided into round, ovate or pear -shaped. When mature, the peel changes from green to yellow, and the outer leather has wrinkles. The meat is thick and soft, orange or red. When the seeds are immature, it is white, and it becomes black when mature. Fruits are about 1
~ 2.5 kg. Most of them are papaya in the south. In addition to raw food, you can also process fruit sauce, preserved fruits and dried fruit.
🥗 Recipe (English Version):
Google Recipe 🔍 :

English CookPad 🍳 :

BBC Good Food 🥙 :

🔅Precautions (English Version):
☘️ Preserve vegetables
1. Leafy vegetables and softer vegetables, if packaged, should be placed in the cold box in the original package;
2. Organic Vegetables are more prone to spoilage if they have water droplets. Put the vegetables in a ventilated place to dry or wipe off the water vapor, then wrap the vegetables in slightly damp newspaper and put them in a plastic bag before refrigerating. ;
3. Organic vegetables do not use preservatives or special treatments. Vegetables are generally stored for three to five days. Some vegetables will decompose enzymes, so they should be eaten as soon as possible.
☘️ How to wash vegetables
1. Wash vegetables before cooking to keep them fresh;
2. It is not advisable to soak the vegetables for too long, and they should be washed first and then cut to avoid the loss of vitamins;
3. Washing vegetables with dilute salt water or Dish Drop can easily remove vegetable insects;
4. Cut vegetables with a stainless steel knife to reduce vitamin loss;
5. Vegetable leaves contain a lot of nutrients, so you should avoid shredding, chopping or grinding the leaves;
6. Immediately after cutting, to avoid the loss of vitamins due to air oxidation.