Description
Social Enterprise Fushan Grange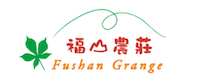 🚚 The Fastest Delivery Time : Air Transport Once A Week. Arrived On Friday.
🐝 Supplier / Place Of Origin:Social Enterprise Fushan Grange / Taiwan
🔖 Certification: Taiwan Organic Certification

🌱 Producer Introduction:
Background
We Believe That Food Should Have -Fresh, Natural And Delicious! From High -Food Green Leaf Vegetables Such As Osaka To High -Quality Fruits Such As Kyoho grapes, Each Box Contains Special Foods Manually Selected In The Harvest Of Carefully Planned Partner Farms.
Co -Cooperation With Fushan Farm, The Leading Organic Agriculture And Sustainable Producer Social Enterprises In Taiwan, Represents A Deep Understanding Of How Fresh And High -Quality Foods Affect A Healthy Life. We Support And Cooperate With More Than 100 Organic Farms And Sustainable Manufacturers In Taiwan To Help Show More Than 200 Fruits And Vegetables Throughout The Year.
Our Mission: Fresh, High -Quality And Diversified Are The Core Of Our Work. In Addition, We Don'T Want To Only Sell Fruits And Vegetables. We Want To Help You Discover A New Healthy Food Concept And Contribute To A More Sustainable World.
Why Choose Us?
100% Fresh Guarantee
There Are Also Aircraft Shipping Every Week To Hong Kong And Ship Directly After Arriving At Hong Kong, So The Fruits And Vegetables Are 100%Fresh.
🌱 Supplier Products:
🛍 Product Information (Main) (English):
Binomial Name:Carica papaya L.
Chinese Name:木瓜
Other Names:Papaya
Product Description:It is the fruit of the papaya family papaya. Sweet, slightly cold in nature. It has the functions of strengthening the spleen and stomach, helping digestion, removing dampness and relaxing tendons, clearing summer heat and quenching thirst, enhancing breasts and breasts, softening blood vessels, and antibacterial and anti-inflammatory. It can treat stomach pain, indigestion, dysentery, poor stools, deficient heat and irritability. Its rich carotenoids and vitamin C bring anti-aging, beauty, anti-cancer and anti-cancer, and enhance physical health effects. Immature fruits and leaves are rich in papain, which helps digest animal protein.
Native to South America and distributed in Mexico, Peru, Brazil and other places. After Columbus discovered the new continent of America, it spread around the world with the traces of navigators. In Asia, it is more common in Indonesia, Thailand, Vietnam and other places. It has been introduced into China for about two or three hundred years, and is most cultivated in Guangdong, Guangxi, Fujian, Hainan Island and Taiwan.
Variety:Main varieties: America has Solo, Blue stem, Betty, etc., the plant type is taller and larger; South Africa has Hortus gold.
Chinese varieties are:
(1) Lingnan species: the flesh is thick, orange-yellow, sweet in taste, but weak in disease resistance;
(2) Red in the ear: the quality is similar to that of the Lingnan species, the taste is lighter, but the resistance to waterlogging and disease is strong;
(3) Thai red meat (introduced from Thailand): the fruit is thin, long and cylindrical, and the flesh is thicker.
Supply Season:Available in Hong Kong all year round, the most suitable period is from May to September.
Storage Method:It can be stored for 2 to 3 days at room temperature, it is recommended to consume it as soon as possible after purchase.
#Should Be / Avoided:
Suitable: Suitable for people with rheumatism, chronic gastritis and stomach pain, indigestion, obesity and postpartum lack of milk.
Contraindications: Those who have astringent urination should not eat it.
*Edible Compatibility:
Affordable: 1. Papaya and milk: Papaya protein in papaya helps the digestion and absorption of protein in milk. 2. Papaya and beef or pork: The milk in papaya is the main ingredient for making papain, which is commonly called loose meat powder on the market, which can soften the muscle fibers of pork or beef, make the meat tender and smooth, and help the absorption of protein. 3. Papaya and raw fish: Papaya to cook raw fish, fish tail or stewed pig's trotters has the effect of promoting milk secretion. Phase grams: 1. Papaya and pumpkin: The vitamin C decomposing enzyme in pumpkin will destroy the vitamin C in papaya and affect its nutritional value. 2. Papaya and beef liver: The copper in beef liver will accelerate the oxidation of vitamin C in papaya, making it lose its nutritional value.
Cooking Skills:The fruit is divided into oblong, oval or pear-shaped, and the peel changes from green to yellow when mature, and the outer belt has wrinkles. The flesh is thick and smooth, orange-yellow or red in color. Seeds are white when immature and turn black when mature. The fruit weighs about 1 to 2.5 Kg. Edible varieties are mostly southern papaya. In addition to raw food, it can also be processed into jam, preserved fruit and dried fruit.
Notes:The papain in papaya is slightly toxic to the human body, so it should not be eaten too much each time, and those with allergies should eat with caution. In addition, avoid contact with iron or lead utensils.
Another traditional Chinese medicine called "Chuan Papaya", also known as "Xuan Papaya", is not "Papaya" that can be eaten fresh. Chuan papaya (papaya with light skin, scientific name: Chaenomeles
sinensis, a Rosaceae plant), sour in taste and flat in nature, mainly used to dispel dampness, relax tendons and activate collaterals, and is most suitable for patients with rheumatism.
Dish:Immature fruits have green skin and light yellow flesh, which are suitable for cooking materials, such as papaya fish soup.
Suggested Eating Method:
The fruits are divided into round, ovate or pear -shaped. When mature, the peel changes from green to yellow, and the outer leather has wrinkles. The meat is thick and soft, orange or red. When the seeds are immature, it is white, and it becomes black when mature. Fruits are about 1
~ 2.5 kg. Most of them are papaya in the south. In addition to raw food, you can also process fruit sauce, preserved fruits and dried fruit.
🥗 Recipe (English Version):
Google Recipe 🔍 :

English CookPad 🍳 :

BBC Good Food 🥙 :

🔅Precautions (English Version):
🍎 Preserve fruits
1. Fruits especially with softer skin, if packaged, should be placed in the cold box in the original package;
2. Organic fruits are more prone to spoilage if they have water droplets. Put the fruits in a ventilated place to dry or wipe off the water vapor, then wrap the fruits in slightly damp newspaper and put them in a plastic bag before refrigerating. ;
3. Organic fruits do not use preservatives or special treatments. fruits are generally stored for three to five days in room temperature only, should be kept in fridge. Some fruits e.g. papaya will decompose enzymes, so they should be eaten as soon as possible.
🍏 How to wash fruits
1. Wash fruits before eating to keep them fresh;
2. It is not advisable to soak the fruits for too long, and they should be washed first and then cut to avoid the loss of vitamins;
3. Washing fruits with dilute salt water or Dish Drop can easily remove vegetable insects;
4. Cut fruits with a stainless steel knife to reduce vitamin loss;
5. Vegetable leaves contain a lot of nutrients, so you should avoid shredding, chopping or grinding the leaves;
6. Immediately eat after cutting, to avoid the loss of vitamins due to air oxidation.